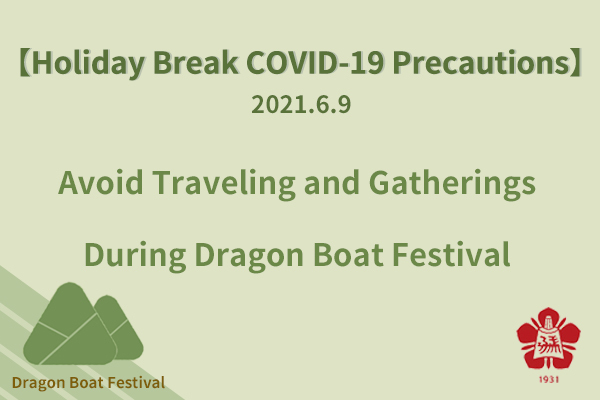 Avoid traveling over Dragon Boat Festival to protect yourself and those around you.
As local COVID-19 infections number rises, cluster infections in families have increased. Regarding the upcoming Dragon Boat Festival, National Cheng Kung University urges everyone to utilize video calls or online communications to substitute for in-person family gatherings.
Members of NCKU are urged not to make unnecessary travels to decrease the risk of cluster infections.
NCKU urges everyone to continue self-monitor health conditions. Fill out daily body temperature and health tracking questionnaire, including travel history. NCKU staffs will make phone calls to those exhibiting related symptoms to have a better understanding of your health conditions. In order to provide appropriate medical care and instructions early on, NCKU Health Center of the Center for Occupational safety and Health and Environmental Protection will assess your conditions and will arrange COVID-19 tests if needed.