NCKU Hospital Screening Station as Risk Management for Inpatients and Visitors
Written by and image credit to NCKU Hospital
National Cheng Kung University (NCKU) Hospital has set up an outdoor screening station aimed specifically for inpatients and visitors next to the emergency room entrance. Screening all inpatients and visitors for COVID-19 before they enter the hospital is part of the hospital's risk management method.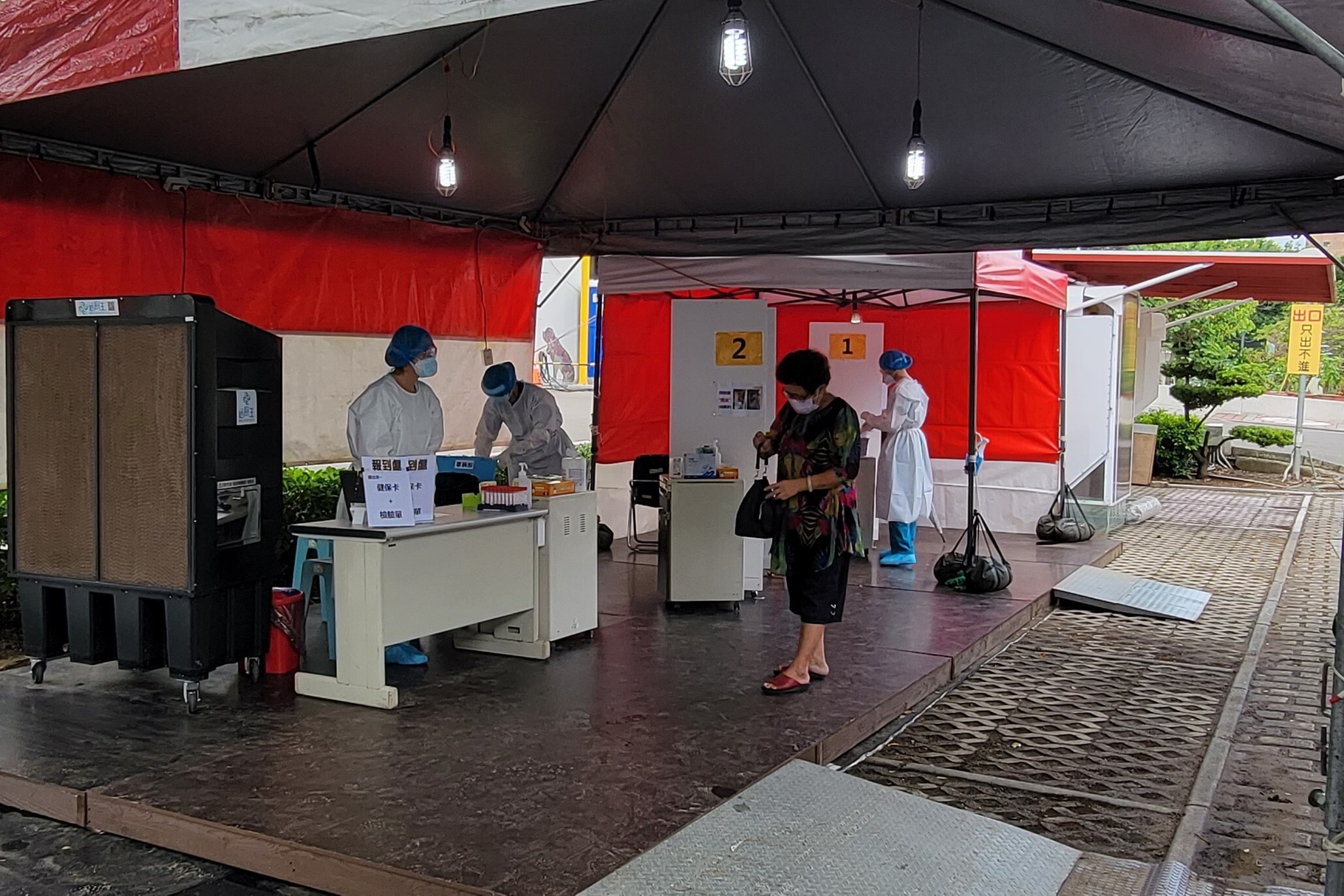 NCKU Hospital sets up outdoors screening station for inpatients and visitors
In accordance with the policies by the CDC, NCKU Hospital conducts tests via nasopharyngeal swabs. The site utilizes mobile safety screen 2.0, designed and improved by Tainsong Chen, Director of NCKU Hospital Engineering Office and Professor of NCKU Department of Medical Engineering. Doctors and nurses can safely conduct nasopharyngeal tests for inpatients and visitors over the mobile safety screens.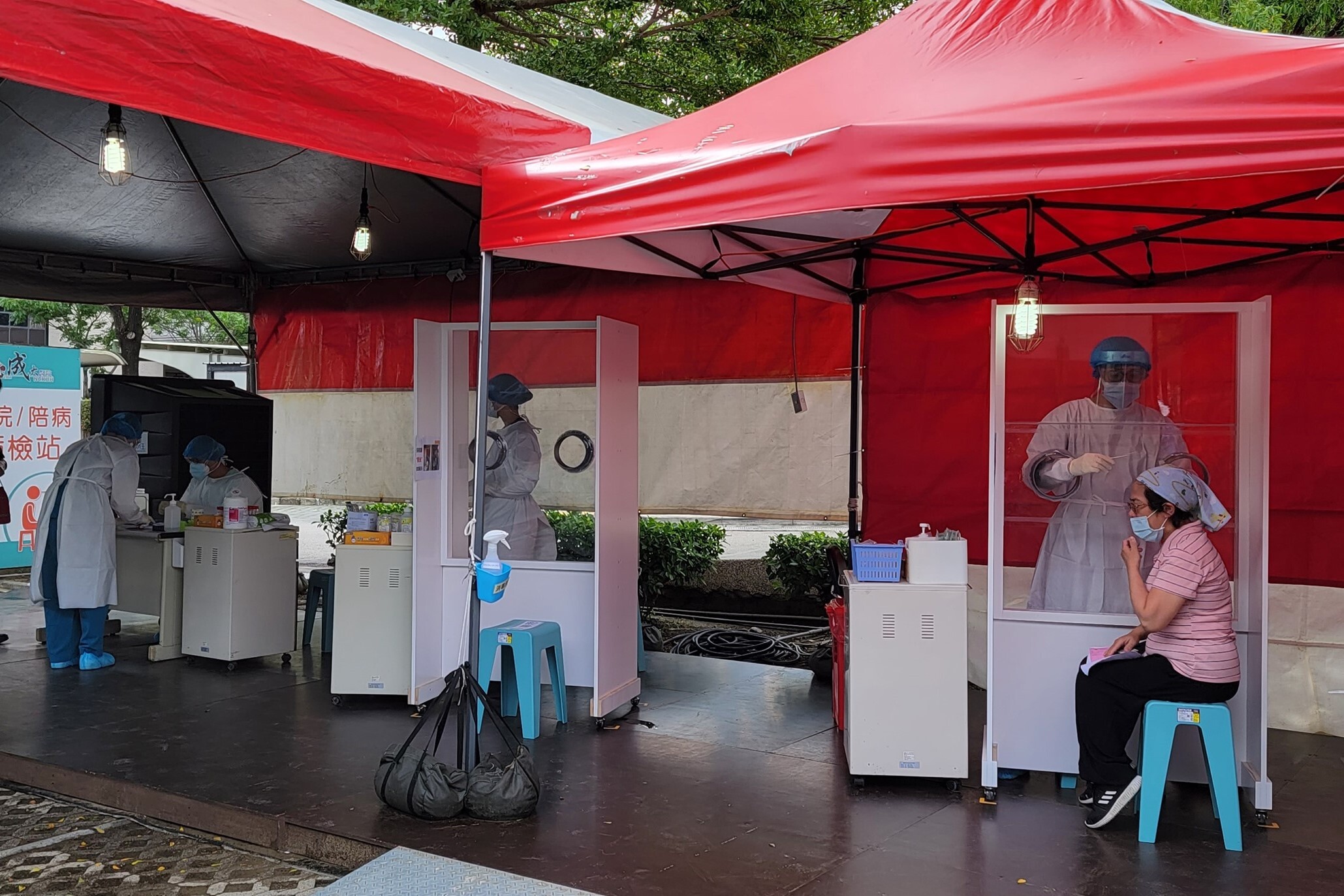 Medical staffs conducting nasopharyngeal tests over the mobile safety screens
YUAN CHENG Company assisted in setting up the inpatient and visitor screening station, while also improving the station's elevation to prevent flooding from heavy rains. With these methods, NCKU Hospital ensures inpatients and visitors are at ease during the pandemic.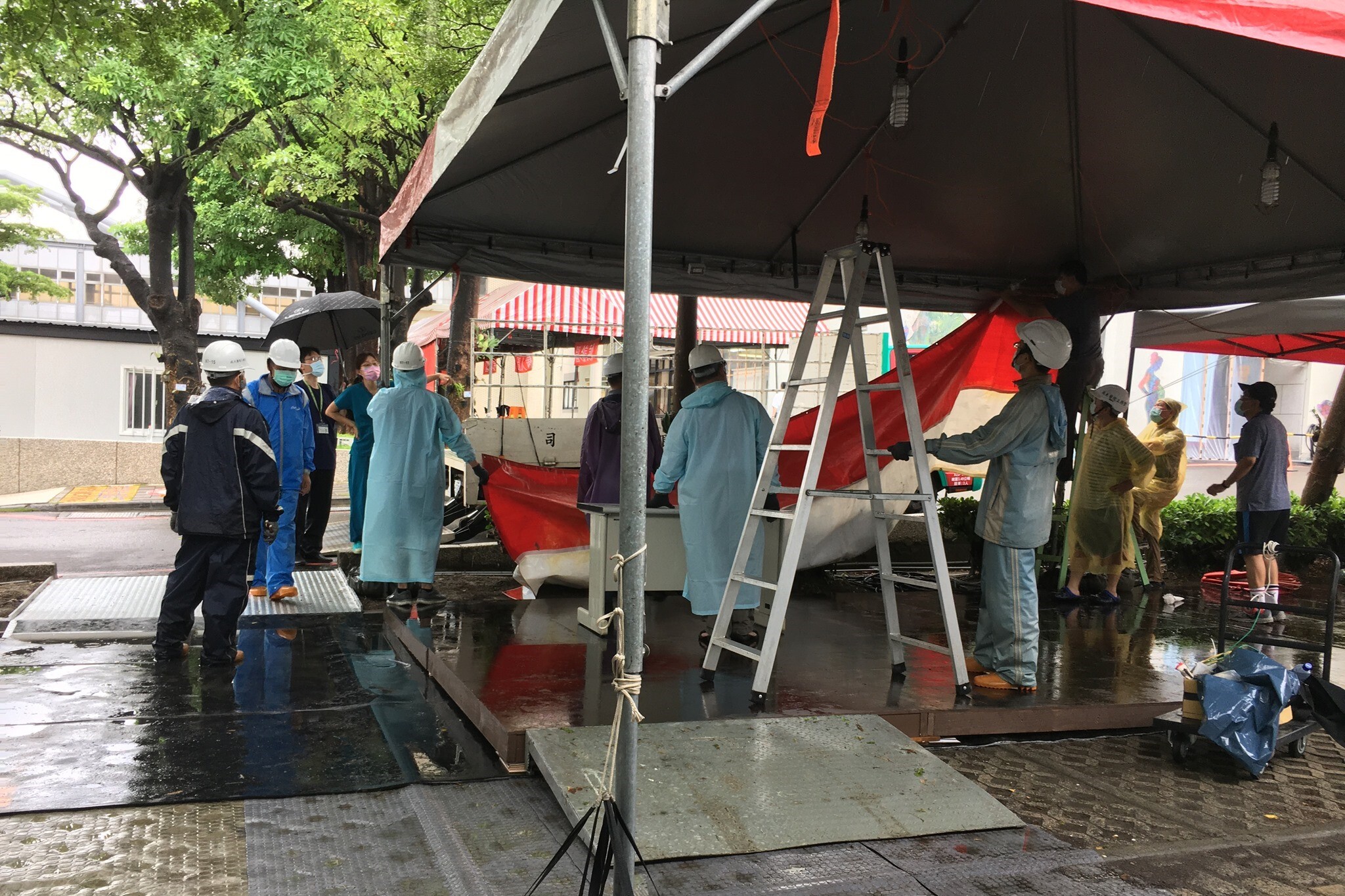 YUAN CHENG Company sets up tents for the screening station
The opening hours of outdoors consulting areas are during the hours with higher temperatures of the day. YUAN CHENG Company has set up tents and ventilation equipment and worked under the hospital's pandemic prevention policies. Large fans are used to improve airflow and to lower the temperature, where ice is added at 10 a.m., 1 p.m., and 4 p.m. each day to cool down the air.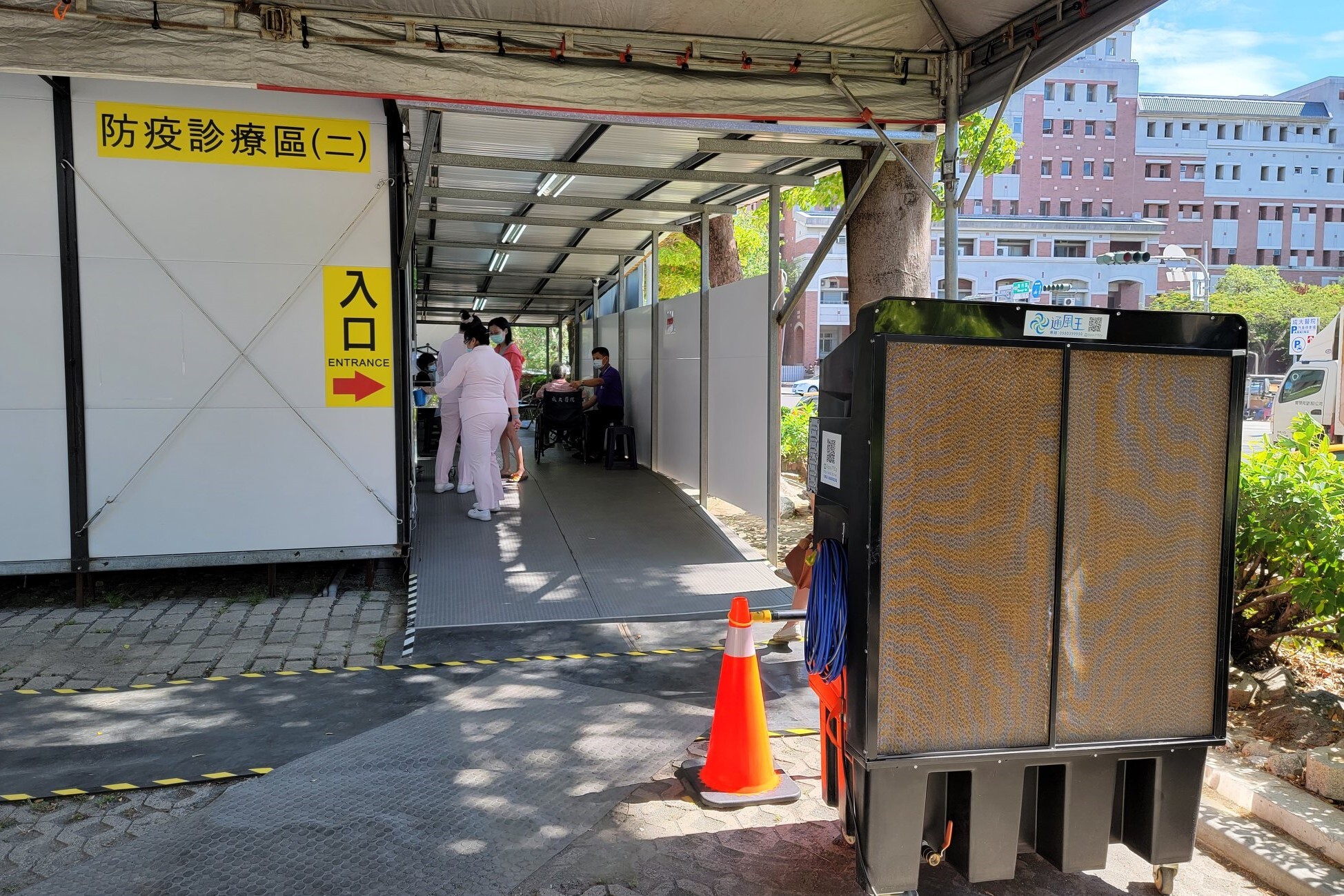 Ventilation equipments help improve the airflow at the screening station