NCKU Hospital Full-time Security to Optimize Epidemic Prevention
Written by and image credit to NCKU Hospital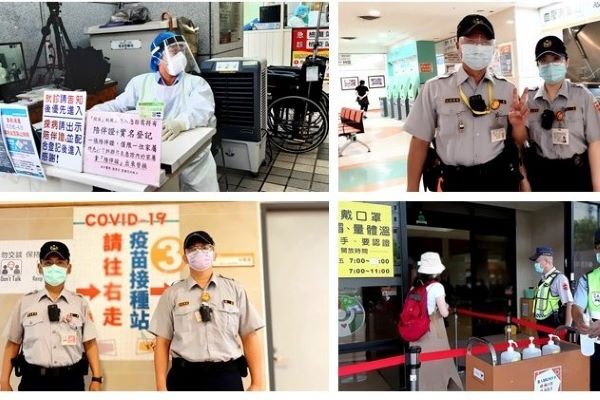 NCKU Hospital Security Squad takes on the responsibility supporting the first-line medical care operations
"If you want to go fast, go alone. If you want to go far, go together." NCKU Hospital cooperates in the severe epidemic prevention work to steadily demonstrate the determination to protect the health of the people, and further strengthen and optimize the epidemic prevention system.
In response to the changes in COVID-19 infections, NCKU Hospital works in accordance with the Central Epidemic Command Center (CECC) to adopt a rolling service model to optimize epidemic prevention. NCKU Hospital Security Squad takes on the responsibility supporting the duties of the first-line medical care and ensuring the smooth operation of the hospital's epidemic prevention methods.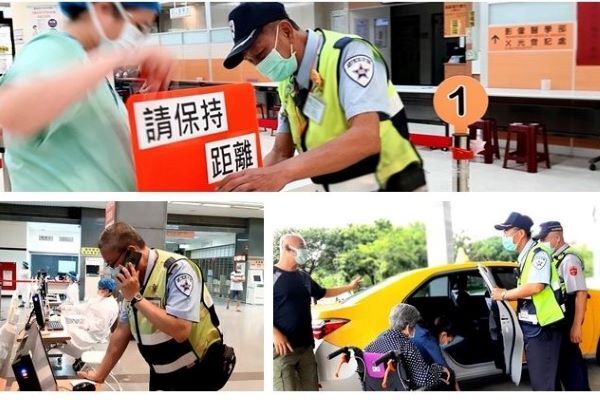 NCKU Hospital Security Squad assists various services in the facility
The Security Squad wakes early and rests late in order to bear its full-time responsibility. Starting from the break of dawn till the middle of the night, the Security Squad patrols the facilities, assists verification at screening stations, offers guides to those visiting the hospital, and assists with outpatients' traffic flows. Their vigorous spirit and professional movements make everyone feel at ease and warm.
"Years later, when we look back on this moment, there will be no regrets in our hearts about participating in the work of pandemic prevention!" The Security Guards' words will bring tears and smiles to everyone's faces.
All staffs in NCKU Hospital spontaneously participate in the actions of pandemic prevention and establish orderly teams to fulfill their missions.