NCKU Launches New Book: Becoming the Force Trusted by All
Written by NCKU News Center. Image credit to Cheng Sheng-Wei.
National Cheng Kung University has walked hand in hand with Taiwan and the year 2021 marks the 90th year of this journey. Taking on missions of the times, NCKU becomes the force that is trusted by all. Today on the 10th, NCKU and Global Views –Commonwealth Publishing Group held the book launch and film screening for its new book Becoming the Force Trusted by All. Famous author Wen-Hua Wang attended the event with Huey-Jen Su, President of NCKU, and 8 NCKU alumni. Together, the 90-year history of NCKU was remembered by all and served as solid foundation for future prosper.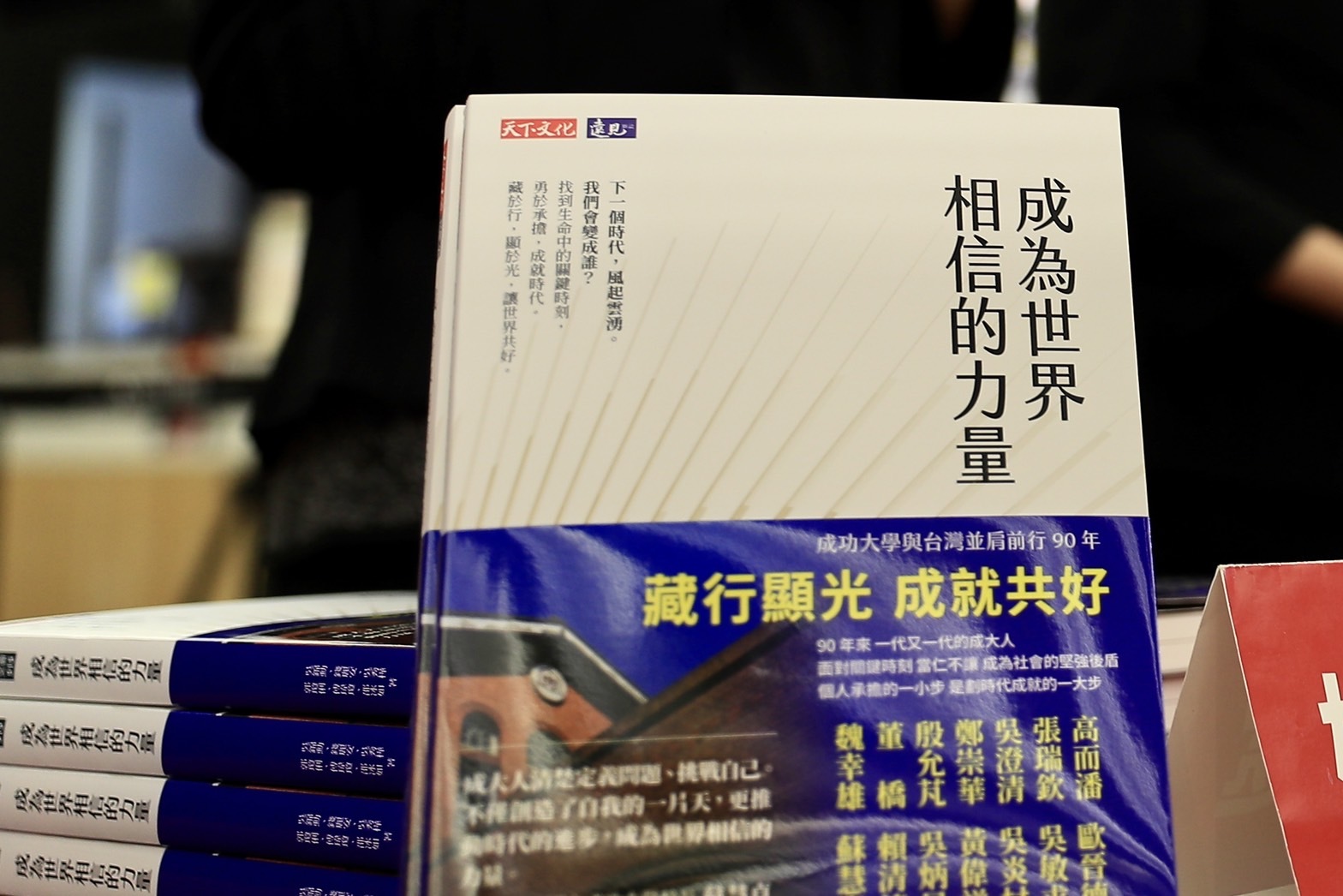 Becoming the Force Trusted by All documents NCKU values
The book launch and film screening invited 8 alumni, including Er-Pan Kao, the architect who designed the Taipei Fine Arts Museum, Jui-Chin Chang, Chairperson of Wah Lee Industrial Corp., Chi-Kuo Mao, former Premier of Executive Yuan, Cheng-Ching Wu, Chairperson of TASCO Chemical Corporation, Chung-Ssu Hsieh, Vice Superintendent of Fangliao General Hospital, Ching-Hwa Chang, founder of Bio-architecture Formosana, Ting-An Wu, Vice President of Spring Pool Glass, and Hsing-Hsiung Wei, former Chairperson of China Airlines. The 8 alumni shared their memories with the university. In addition to these 8 NCKU figures, many alumni attended the event even though it was a work day. The venue was filled to the brim with enthusiastic guests.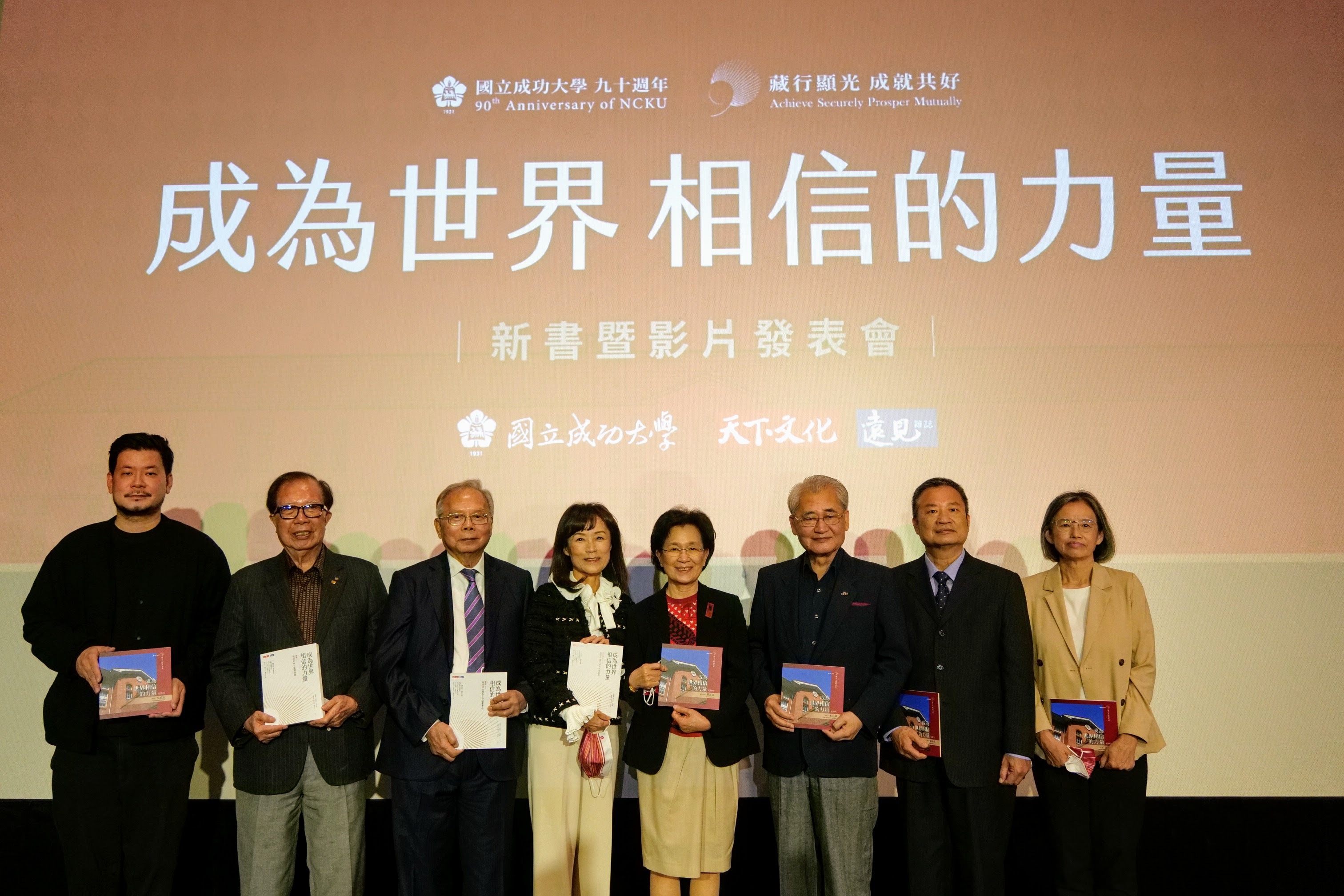 President Huey-Jen Su takes photo with the guests
Huey-Jen Su, President of NCKU, expressed that a university is a construction site of a civil society. "Graduates who are good at integration, and have high comprehension, empathy, and responsibility will be the force to make changes and to shape the future society." The book will show how NCKU alumni step forward in critical times and takes on responsibility to move forward with companions.
Huey-Jen Su expressed that she was humbled in the journey collecting materials for this book and felt deeply what the school's mission is. Since its beginning, NCKU has cultivated students who are cool-headed, physically active, and broad-minded. "Because we are cool-headed, we stand strong in changing times; because we are physically active, we deal swiftly with crises; because we are broad-minded, we achieve prosperity for all." Reviewing the history of NCKU, Huey-Jen Su was extremely touched. "We are a university that keeps it words, accomplishes its deeds, and makes practical contributions. We are the NCKU everyone is proud of!" The six-minute-long speech sparked huge applause from the 130 guests present.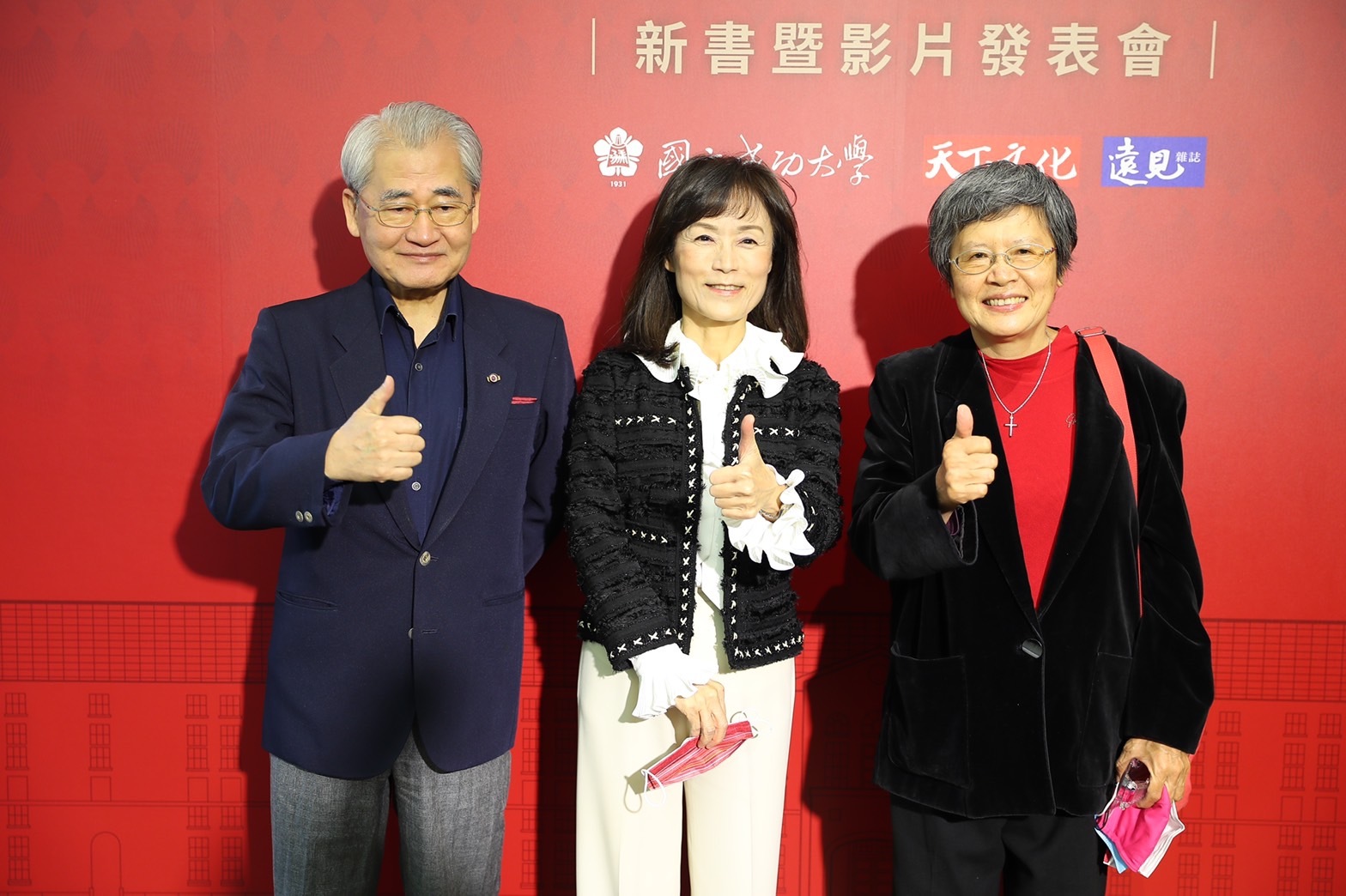 President Su takes photo with Chi-Kuo Mao and his wife
Becoming the Force Trusted by All documents the values held by 14 NCKU figures with in-depth report by writers from Commonwealth Publishing. The documentary film contains interviews of Huey-Jen Su and 8 NCKU alumni, leading the audience to understand the NCKU value "Achieve Securely, Prosper Mutually."
"Achieve Securely, Prosper Mutually" is the core spirit of NCKU's 90th anniversary. "Achieve Securely" refers to cultivating oneself and focusing on one's duties without ostentation while always helping others and serving as a burning candle in the dark, and "Prosper Mutually" is a core value that NCKU figures have preserved for 90 years, and it has become a great virtue that draws public admiration.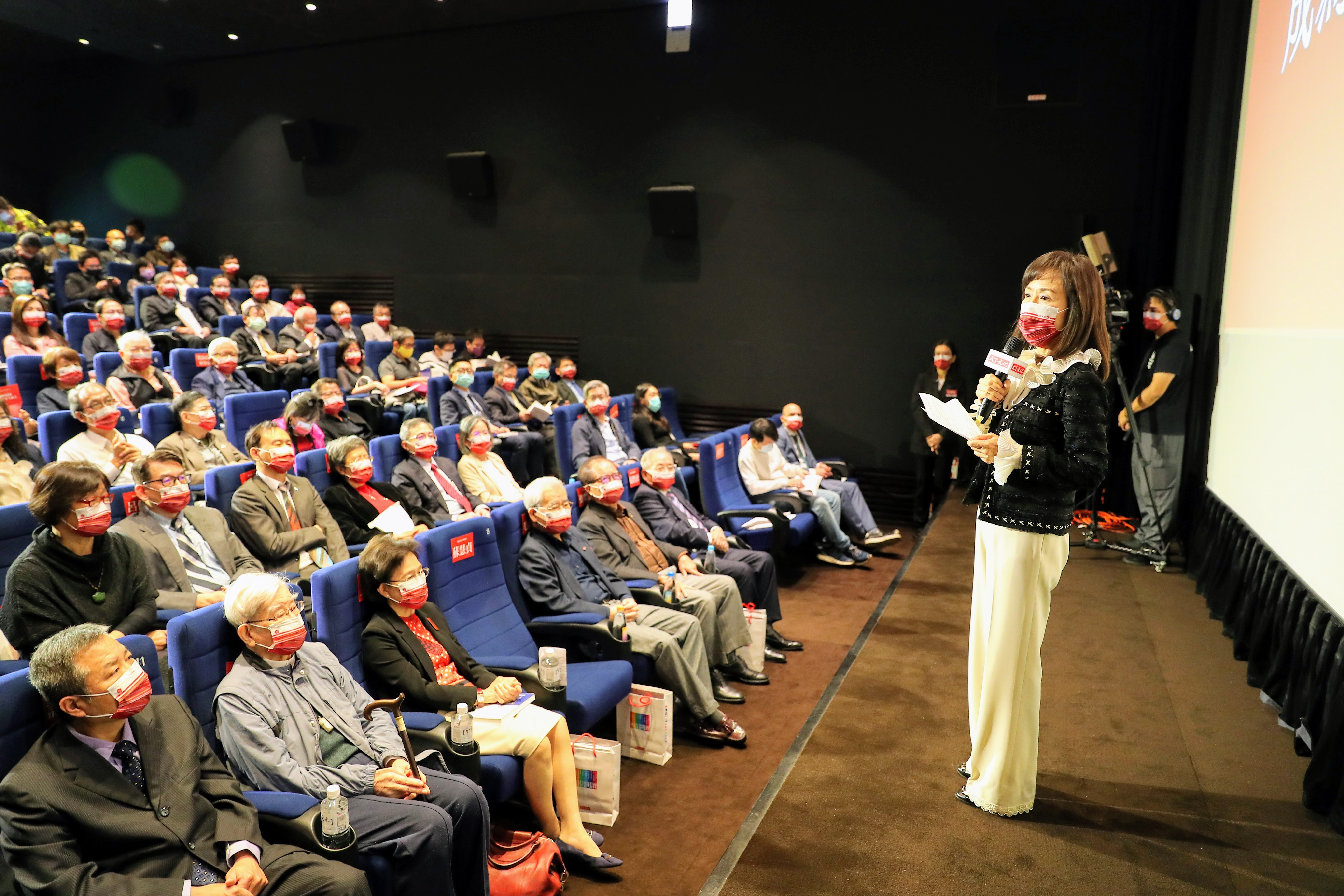 President Su expresses her deep feelings connected to NCKU
In January 1931, the office of the Governor-General of Taiwan issued its first decree to establish the Tainan Higher Industrial School. Since then, this school takes root in Tainan and continues its effort cultivating talents needed for each era. Step by step, with its foundation in industrial education, NCKU gradually becomes a comprehensive university. Under the lead of each president, NCKU becomes domestically the most trusted university by the industry and the first university to incorporate SDGs into its long-term development plans, taking the lead in domestic higher education trends; globally, NCKU demonstrates its academic and developmental power through large amounts of international collaboration, and was ranked 1st in Taiwan by the Times Higher Education Impact Rankings 2021, becoming the force trusted by all.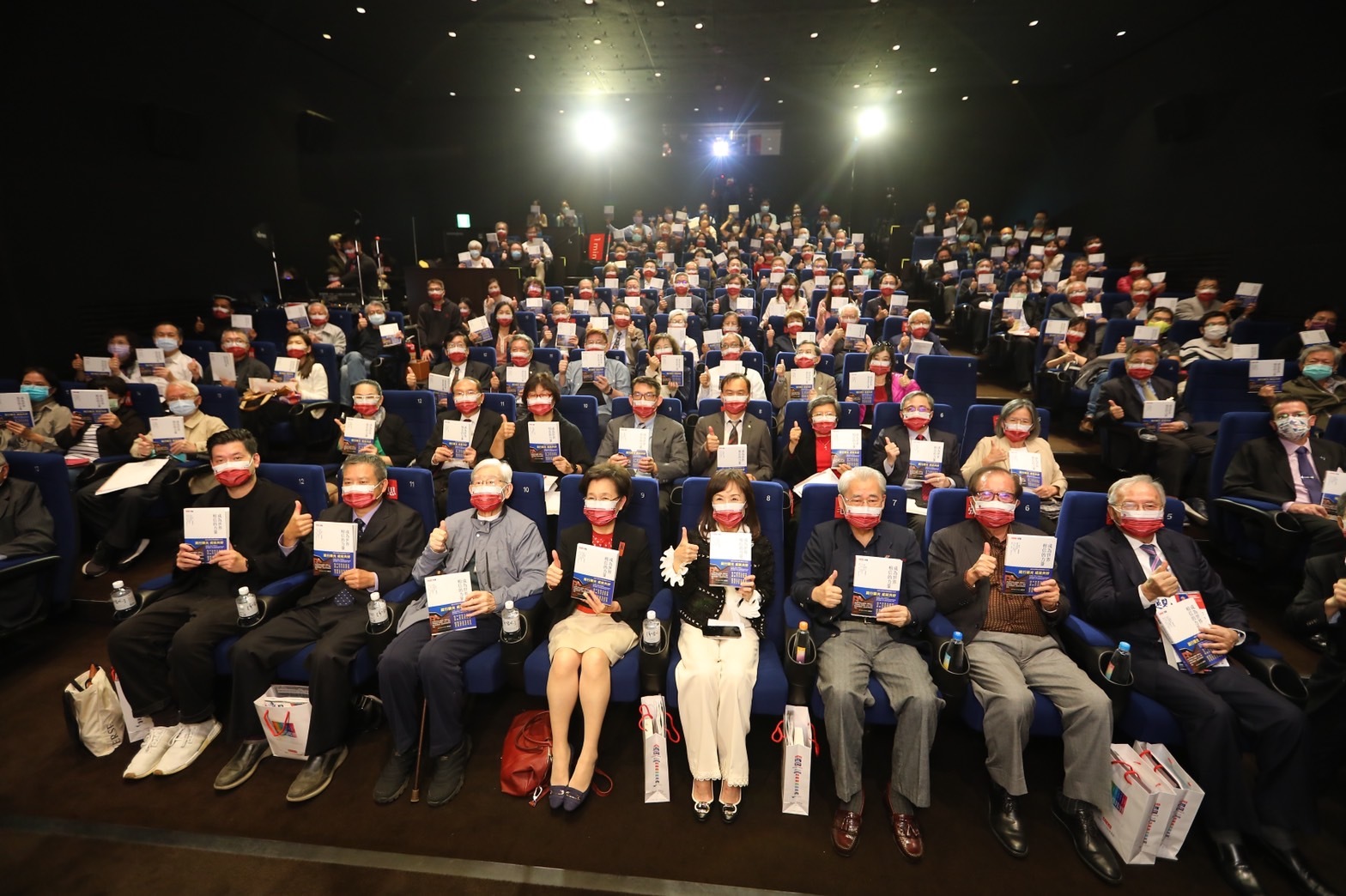 The vuenue was filled with enthusiastic guests