NCKU students design PhotoTalk connects emotion beyond time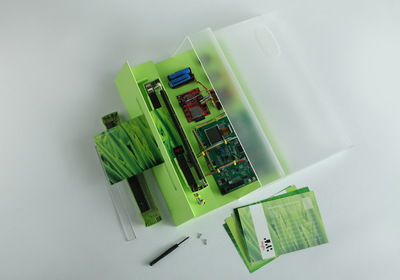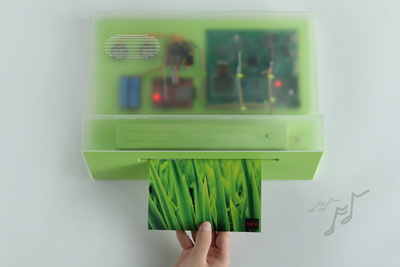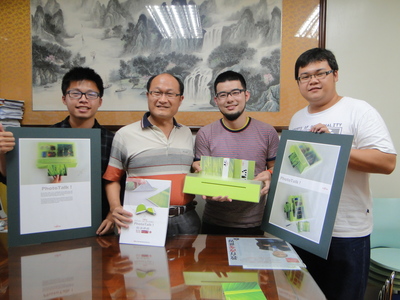 Tainan, Taiwan, 9 Mar 2012

PhotoTalk, an innovative electronic design by a student team led by Ching-Hsing Luo, the distinguished professor in department of electrical engineering (EE) at National Cheng Kung University (NCKU), southern Taiwan, has recently won the 1st prize of Taiwan division and best creative award at 2010-2011 Fujitsu Semiconductor Electronic Design Competition, a major competition for teachers and students from China, Hong Kong and Taiwan to share their ideas and experiences.

The NCKU team, including Sheng-Hung Lee, a double majorer in EE and industrial design, Wai-Yeh Chan, an EE junior, and Che-Hsun Guo, an EE senior, has designed two electronics, PhotoTalk and KeyKa, to compete in the 2010 microcontroller unit (MCU) competition and won cash awards of NT$220,000.

The cooperation of interdisciplinary fields and the fluent presentation in English is the key to success for the NCKU team to come to the front of 130 teams from Taiwan, according to professor Luo.

Students of EE at NCKU are encouraged to observe the needs of the market, and to initiate the innovative design and then put those designs into production, he added.

Lee proudly presents PhotoTalk, with a combination of codes printed on the back of the photo and a scanner with speakers on both sides. The photo can talk to you about the particular moment in your life.

The magic comes from a voice code called Voice-Respond Code (VRS) with which the user can select music, voice or picture is printed at the back of the photo. Voices or sound effect can be recorded and stored in the photo and make one feel like travelling with a time machine back to one of the most memorable moment in life, the students added.

Nothing says affectionate quite like greetings and blessings from beloved family and friends which can be sealed in the photos at hand by the gadget of PhotoTalk, said Lee, and to express the fondness of interpersonal relationship is the conception underlying the design of PhotoTalk.

The idea is originated from the preference of Chen's mom to a photographic paper rather than a digital one and he comes up with ideas to invent a devise to print out photo papers with sound, a fun way to celebrate family history.