NCKU hosts campus-wide cleanup first week of school to fight dengue (news)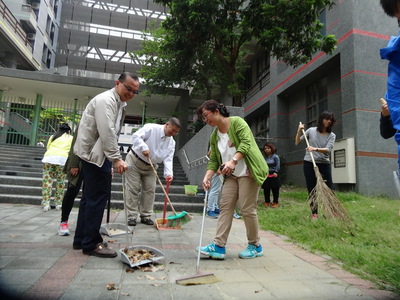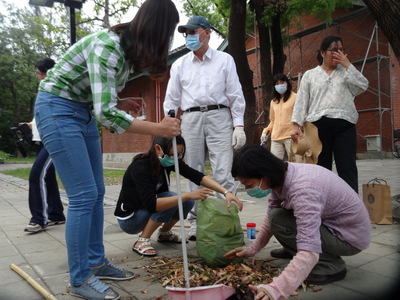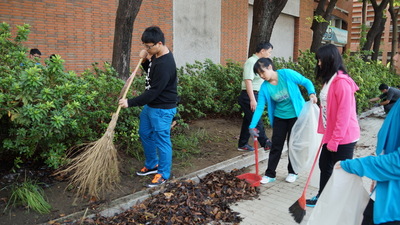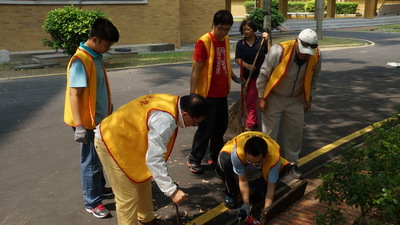 Tainan, Taiwan, September 16, 2015
Continuous effort carried out by National Cheng Kung University (NCKU) to stop the spread of dengue fever in Tainan is crucial to nationwide dengue prevention and control. On September 16, during the first week of new semester, the faculty, staff and students of NCKU gathered for a general cleanup throughout the campus.
Also, a video promoting prevention measures against dengue fever was played in the first class to help raise awareness among the students.
The video illustrates important preventative measures, both inside the house and the environmental sanitation around the house, to avoid being bitten by the mosquitoes, according to the university.
"Students are enthusiastic about doing their part and they felt that contributing their time to cleanup day is worthwhile," said Prof. Chun-Hsiung Liao, Chairman of the Department of Transportation and Communication Management Science, who lead a team of students and staff members to sweep the school ground.
They also made sure that plant pot saucers are dry, improving the drainage of areas of wet ground. The discarded cans, plastic bags are removed as promptly as possible.
NCKU President Su had all school personnel mobilize to implement a campus-wide cleanup which will be scheduled on regular basis to improve the environmental condition and enhance environmental monitoring.
People from the nine colleges of Bioscience and Biotechnology, Electrical Engineering and Computer Science, Engineering, Liberal Arts, Management, Medicine, Planning and Design, Sciences, and Social Sciences had participated in the campus-wide cleanup.
Enditem/