Academician Michael Lai awarded the Presidential Science Prize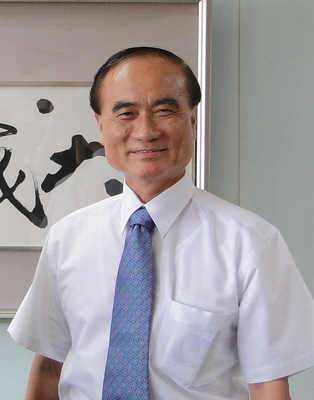 Tainan, Taiwan, October 23, 2013

Academician Michael M. C. Lai who is also a Distinguished Professor at National Cheng Kung University (NCKU), southern Taiwan, was awarded the 2013 Presidential Science Prize in recognition of his excellent research in life sciences, his international influence in the academia as well as his hugely significant contribution to the society.

Dr. Lai will receive the prize in early December, which will include a certificate, a trophy and prize money worth NTD2 million.

NCKU President Hwung-Hweng Hwung celebrated Dr. Lai's great achievement and acknowledged Dr. Lai as the Pride of NCKU.

Upon receiving this great news, Dr. Lai expressed his utmost honor to have been awarded this award.

According to Dr. Lai who spends most of his life abroad, he did not expect to have the opportunity to return home and contribute to Taiwan during the later part of his life.

"In the past, most people always thought that the idea of serving the country was very outdated," explained Dr. Lai.

However, during the SARs outbreak, he came home to help with the situation and was unexpectedly appointed to the NCKU President, which allowed him to contribute his efforts to the education in Taiwan, thus, according to him, experiencing the true meaning of serving the country.

He said that his homecoming for 10 years was the best moment of his life. He also noted that contributing his expertise not only is a responsibility, it is also an honor.

On the issue of domestic scientific development, Dr. Lai pointed out that there was an obvious lack of funding for scientific research due to financial difficulties faced by the country, but the passion towards science shown by scientific researchers alongside their continuous efforts to work for Taiwan was something worthwhile.

"The most important aspect of scientific research is personnel development," Dr. Lai emphasized.

According to him, young people nowadays lack of active attitude and competitive spirit, leading to a decline in the number of students studying abroad.

Hence, he suggested that more efforts should be put into education and creating a good research environment in order to induce young people's learning ability and stimulate their potential so that scientific research in Taiwan will grow.

Graduated from National Taiwan University (NTU) with a Bachelor's degree in medicine and University of California's with a doctoral degree, Dr. Michael Lai previously held various vital positions including the Vice President and Distinguished Research Fellow of Academia Sinica and President of NCKU and is currently the consultant to the Board of Science and Technology, Executive Yuan.

As a Distinguished Professor at University of Carolina for many years with a highly respected position in the international academia, he has published more than 300 journal articles till now, and has been awarded numerous awards including the Howard Hughes Medical Institute Investigator Award, the Taiwan-American Foundation Prize and many other prestigious awards.

Dr. Lai's research focuses on oncogene of tumor viruses, coronaviruses as well as hepatitis C and D viruses. During his doctoral and associate professor years, he studied the relationship between tumor virus and cancer cells, and discovered Src, the first oncogene with his advisor, thus opening a brand new field of cancer research. From then on, he continuously discovered and studied on a few new oncogenes which attracted international attention.

As he became the pioneer in coronavirus research, he was also earned the reputation as "the Father of Coronavirus."

In 2003 during the SARs outbreak, he returned home to lead a SARs research team. In recent years, he also became a world renowned expert in hepatitis viruses while taking on the role of editor for several internationally renowned scientific journals.

The 2013 Presidential Science Prize were awarded to three scholars, including Dr. Michael Ming-Chiao Lai in the field of life sciences, Dr. Shie-Ming Peng in the field of mathematical sciences, and Dr. Chih-Yuan Lu in the field of applied sciences.