NCKU hosts 1st IEEE energy electronics conference in Taiwan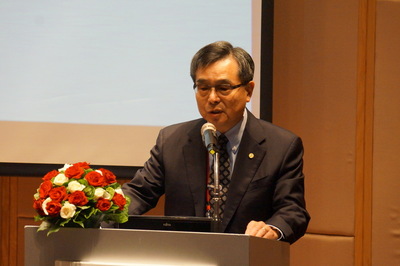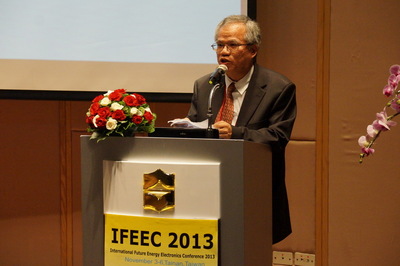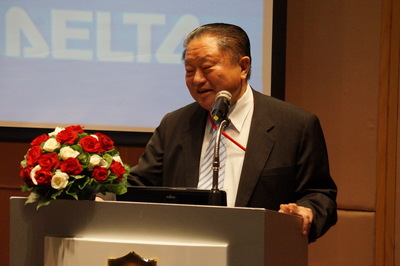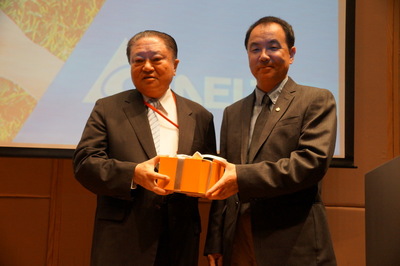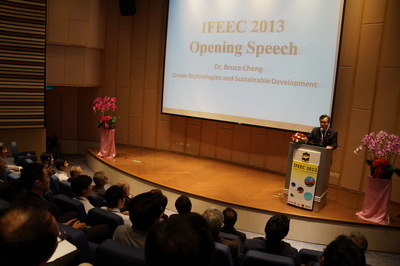 Tainan, Taiwan, November 4, 2013

National Cheng Kung University (NCKU), southern Taiwan, hosts the Institute of Electrical and Electronics Engineers (IEEE) International Future Energy Electronics Conference (IFEEC), November 3-6, with approximately 300 scholars and experts from 18 countries including Japan, China, USA, Australia, and South Africa, to explore issues on renewable energy and power electronics.

Academician Fred C. Lee who is also the Distinguished Professor from Virginia Polytechnic Institute and State University (Virginia Tech.), USA, on behalf of the Organizing Committee, hailed for an initiative by NCKU to host the first international conference in power electronics and welcomed all the guests from the world to attend IFEEC 2013 at NCKU, Tainan.

"The time is ready for Taiwan to host international power electronics conference," according to Lee who noted that Taiwan is very strong in "power electronics especially in areas of power supply."

The Founder and Honorary Chairman of Delta Electronics, Inc., Dr. Bruce Cheng gave his remark at the opening ceremony on November 4 where he had emphasized that the climate change to have the potential to affect the life of every person and every species on the planet.

If we do not take the problem seriously now, over time, it will become even more difficult to tackle with, according to Cheng.

"Governments, business, and everyone must work together to overcome the global climate crisis," Cheng said when he had referred the Fifth Assessment Report (AR5) released by the Intergovernmental Panel on Climate Change (IPCC) in his talk on Green Technologies and Sustainable Development.

The report finds that globally average temperature data showing the warming of 0.5°C already and in the worse cases, increasing of global mean surface temperature is projected to up to more than 1.5°C in the end of this century compared to pre-industrial-revolution era, Cheng noted.

He also said, "IFEEC2013 is an international forum for the presentation and discussion of state-of-the-art technology, energy electronics and related topics."

With the focus on energy saving system and renewable energy, IFEEC 2013 is expecting to come up with solutions to meet this global challenge, according to Cheng.

IFEEC 2013 is organized with 30 technical sessions on topics of renewable energy, power electronics, converters and motor drivers, according to General Co-Chair of IFEEC 2013 Dr. Jiann-Fuh Chen who is also the professor of the Department of Electrical Engineering, NCKU.

He also mentioned that a total of 251 submissions to IFEEC from 18 countries and 164 papers are selected for oral and poster presentations.

In addition to the presentation, an exposition with more than 20 exhibitors showcasing the latest innovations and technologies is also taken place at the event.