NCKU research team wins National Instruments Graphical System Design Achievement Awards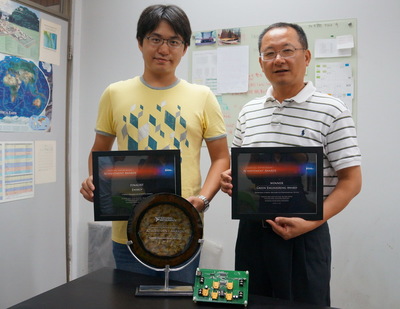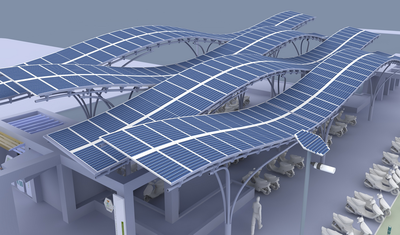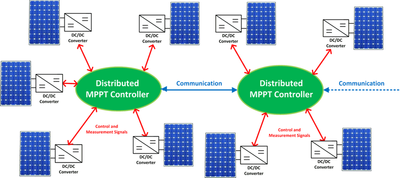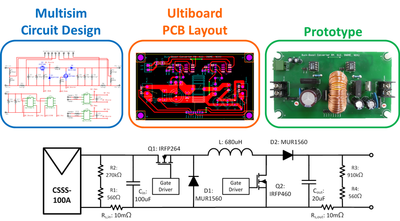 Tainan, Taiwan, September 30, 2013

A student-based research team led by Dr. Ru-Min Chao from Department of Systems and Naval Mechatronic Engineering, National Cheng Kung University (NCKU), southern Taiwan, recently won the 2013 Graphical System Design Achievement Awards presented by National Instruments Corporation (NI), an American company with international operation.

NCKU team was selected as the finalist in the energy category and hand-picked by NI president, CEO, and co-founder Dr. James Truchard as the Green Engineering Award recipient for its paper titled A Novel Distributed PV System Design, according to NI.

The awards, which were presented at a ceremony held during the NIWeek conference and exhibition in Austin, Texas, on August 6, recognized companies and universities that use the graphical system design approach to develop innovative applications that meet complex engineering and science challenges.

Dr. Chao's effort let Taiwan's technology be seen in the world, according to NI Taiwan, and at the awarding ceremony where the elites from the world gathered, people realized the strength of innovation from the academic team in Taiwan is strong and solid.

"Seamless design tools provided by NI helped us save a lot of time, from system design to prototype to integration to testing," claimed Dr. Chao.

He said the system will lead to a state-of-the-art design of the PV power station, which will possibly be demonstrated as a building integrated photovoltaic (BIPV) public work for the Low-Carbon Emission Campus Project at NCKU.

Talking about the technology, he explained that traditional PV configurations experience energy loss due to factors such as partial shading, panel mismatching, and temperature variation between panels. As a result, the PV system's energy harvest efficiency is much less than expected.

The team proposed a novel star-shaped distributed PV system that uses a semiconductor device embedded controller for parallel processing and voltage regulation for the PV panels.

NI selected the 18 finalists for the Graphical System Design Achievement Awards from 152 submissions of authors from 29 countries.

Winners were selected for each of the following nine categories: Advanced Control Systems, Advanced Research, Automated Test, Education, Energy, Life Sciences, RF and Communications, Structural and Physical Test and Monitoring, and Transportation.