NCKU students showcase at London Design Festival 2013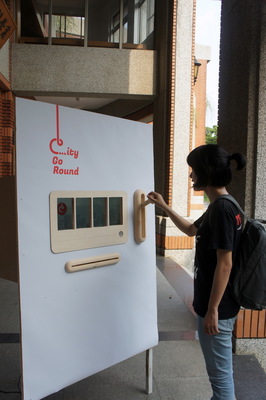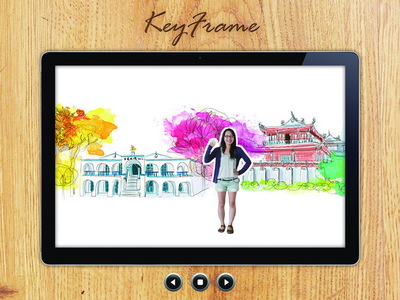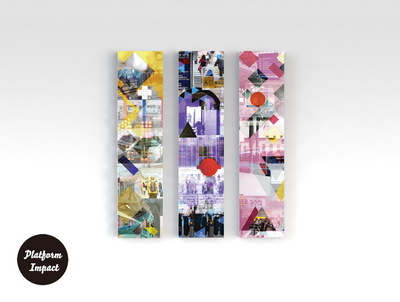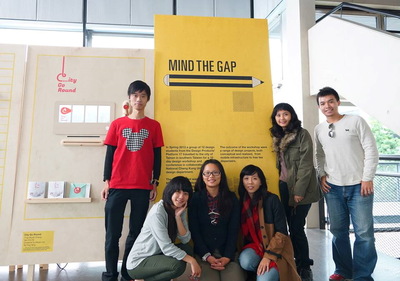 Tainan, Taiwan, September 23, 2013

A total of seven students from National Cheng Kung University (NCKU), southern Taiwan, traveled to London, UK, recently to participate the London Design Festival 2013 starting from September 14 to 22, with their design projects - City Go Round, Platform Impact, and KeyFrame –Tainan.

The students are young designers from NCKU Department of Industrial Design and Department of Industrial and Information Management who had cooperated with their counterparts from Platform 17 of Royal College of Art (RCA), UK, running a join exhibition called "Mind the Gap."

The exhibition focuses on a series of projects designed for public hubs, especially train stations, thus bringing interactive devices and experience, according to Prof. Min-Yuan Ma, Chairman of NCKU Department of Industrial Design.

This exhibition follows a workshop between the two schools held in April earlier this year (2013). During the Mind the Gap Workshop, students and teachers from NCKU and RCA collaborated together to discover, develop and in the end, design special products for public hubs.

The different cultural backgrounds among students sparked unique ideas via their discussion and communication.

"Through this exhibition, we hope to introduce the beauty of diverse cultures as well as how they can integrate together," said Prof. Ma.

The three projects from NCKU were City Go Round, Platform Impact and KeyFrame – Tainan which are specially selected for this exhibition.

City Go Round is an interactive design collaborating cultural arts, information engineering and tourism, according to Yen-Chi Ho, one of the four student designers of the project.

He said that adopting the idea of a slot machine, City Go Round randomly picks four recommended places for people to visit with a pull of the lever, saving time on the action of planning and deciding. This allows people to kick-off their adventures with actual "Fun."

After the end of the adventure, users can log onto the website, record the memories of their trip and share it with friends. The entire City Go Round system also cooperates with local business for events and promotions, building a local community and forming a strong bond among the people and the city, added Ho.

Platform Impact is a design that gives a new definition to "Culture Impact," according to Wan-Ting Tseng, the student designer of the project, and sound and images were collected from Tainan and London, putting them onto canvases for display and installing sounds into cubes with speakers.

Tseng indicated that these elements allow people to see a new culture from a different aspect through sound and visual art, also letting them feel the contrast between the two cities.

Platform Impact is made up of the three stages in culture impact, hoping that people rethink about how they look at their own culture as well as foreign cultures when they interactive with this device, added Tseng.

KeyFrame–Tainan is an interactive device that combines culture, digital arts and technology to bring the viewer into Tainan life, said Yuan-Chi Tseng, "We mix the style of picture book, watercolour brushes and other visual effects to create a digital scroll representing the urban image of Tainan." The design team includes Yuan-Chi Tseng, Yu-Chiao Wang and Long-Kei Fong.

"The horizontal scroll captures the local culture, friendly and laid-back residents and the landscape of the ancient capital of Taiwan, Tainan."

Tseng said, the viewers as urban wanderers can even jump from real world into the virtual urban daily life by Kinect technology. They can follow themselves and others to explore the illustrated city step by step.

Walking in the high streets and back lanes, passing the pavilions, terraces, towers, castles, temples and relicts, enjoying traditional snacks in night market, and meeting local people, the viewers experience the pretty and vivid culture, forming cultural intimacy and identity with Tainan, according to Yuan-Chi Tseng, the designer of the project.