American students dress up as the characters in Chinese opera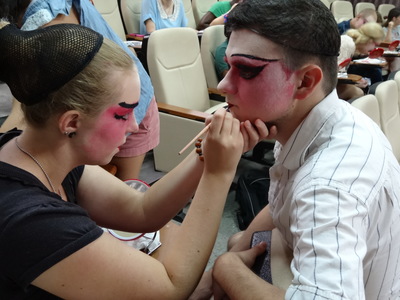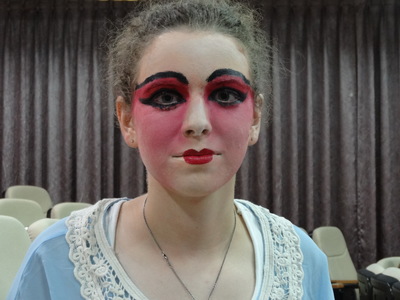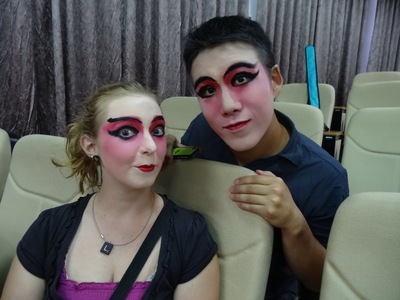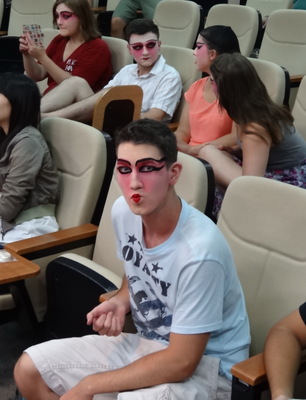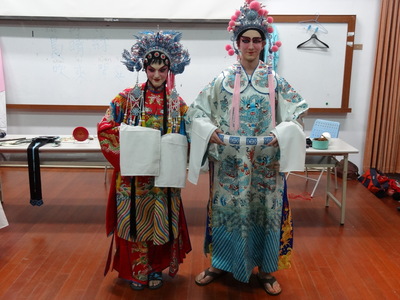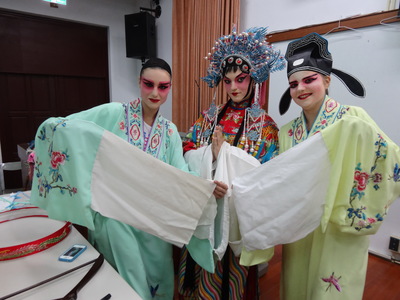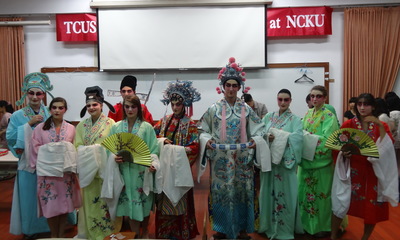 Tainan, Taiwan, August 12, 2013

"We all had a great time playing dress up, Chinese opera style," said the students from American universities who were happy to try on different outfits, head pieces and props playing the role in Chinese opera at a recent cultural course organized by National Cheng Kung University (NCKU), southern Taiwan.

A total of 36 American students who served as the 2013 Taiwan-United States Sister Relations Alliance (TUSA) ambassadors are currently studying at NCKU for Mandarin, and Chinese culture.

A very special speech called "Introduction to Chinese Opera" led by Professor Mei-Hua Gao from the Department of Chinese Literature, NCKU, August 9, had draw great interest among the American students who couldn't wait to try out the make-up and costumes for Chinese opera.

"Learning Chinese culture in the program especially Chinese opera has been fantastic," said Jocelyn Bryant from Colorado State University who also said that to see the teacher act it out with the hand motion is quite a unique experience.

"The course brings ancient times to life in vivid color," said Allison Gray from University of Maryland adding, "There were so many things I learned about Chinese opera that I could have never learned in a book."

Professor Gao told the students that in Chinese opera, people focus on one character and dedicate their career to mastering one part only and once you have a part, that's the part you play until you retire from acting.

Generally, it takes six years to master one part, according to Prof. Gao who also taught the students how to move for beautiful girls and boys and even how to sing in Chinese opera.

When being asked about highlight of the lecture, Isaac Shapiro from New York noted that he likes the weapon demonstration and singing. He also felt excited to do the make-up and said, "as long as I feel pretty, I'm happy."

Shirley Martey from the University of Mary Washington learned about Chinese opera and its symbolic meaning from the "Chinese History in Film" class in her university.

"It's very interesting when we talks about the movement and everything means something in Chinese opera," according to Martey who said that she has seen the Chinese movie called "Farewell My Fair Concubine" (霸王別姬) where she learned about the history of Chinese opera.

Gray who was chosen to be the model for the dress up as a Qing Dynasty bride claimed, "Chinese opera is a lot different from American acting which doesn't go extend to dress up and heavy make-up to paint your face to entirely different color."

Martey said the course is very informative and she thinks the teacher pointed out the clothing for Chinese opera is for specific purpose is very interesting.