NCKU research center to promote organic crops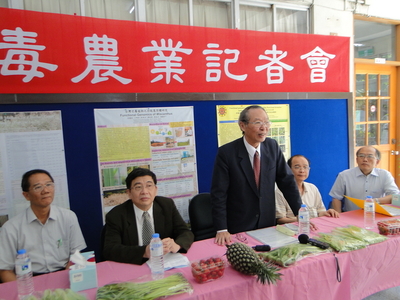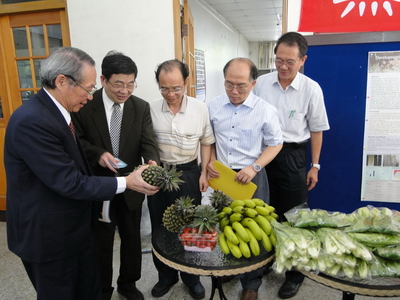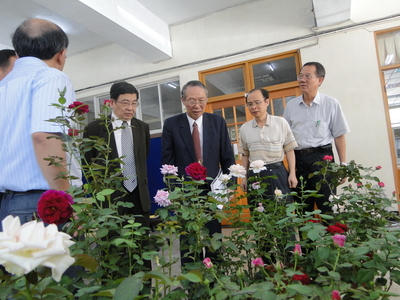 Tainan, Taiwan, 21 May, 2012

A Refined Agriculture and Biological Resources Research Center was set up at National Cheng Kung University (NCKU), southern Tainan, on May 14th for the certification of plant molecular varieties and the promotion of organic cultivation.

NCKU President Hwung-Hweng Hwung pointed out that with the establishment of the center in accordance with the agricultural policy of Tainan city government, NCKU will take the social responsibility to work with the local government to promote the examination system for organic vegetables and provide safe and non-toxic organic products to the public.

According to professor Tzen-Yuh Chiang, chairperson of NCKU Department of Life Sciences, Taiwan's agronomic technology is competitive in the world but a lack of origin certification and variety rights is confining the products to the domestic market.

The mission of the center is to promote trilateral cooperation among the industry, the government and the academic, Chiang noted, adding the alliance will make efforts to apply Life Science to refined agriculture and to exploit biological resources.

The center, equipped with a molecular laboratory for analyzing products to grant certification, has applied molecular genetic tools to identify the plant species and confirm the characteristics of the target crop, Chiang added.

The center with industry-academic collaboration has set an SOP of safe agriculture which will help Tainan area farmers who are engaged in low-pesticide farming.

Chiang said Cheng-Kung No.1, a brand-new rose species collaboratively cultivated by NCKU and a local gardening company, had been certified and identified by NCKU and is ready for marketing.

In addition, the R &D of the center will include a plant factory in which temperature control and LED lights are utilized to cultivate high-value crops like lily, ginseng and Gastrodia.

Workshops will be held in May to introduce ecological agricultural concepts to farmers, according to Department of Life Sciences, NCKU.