NCKU amongst world's best universities in academia-industry collaboration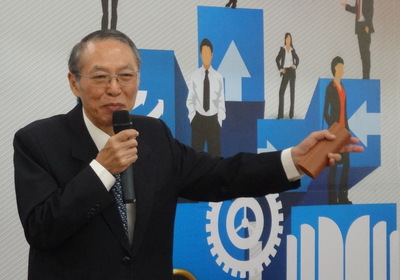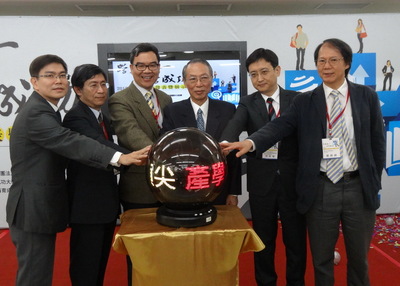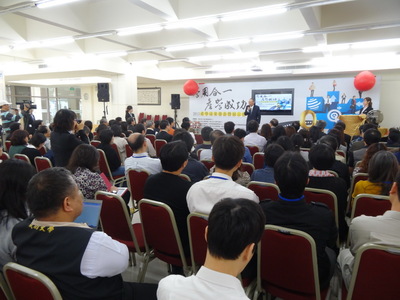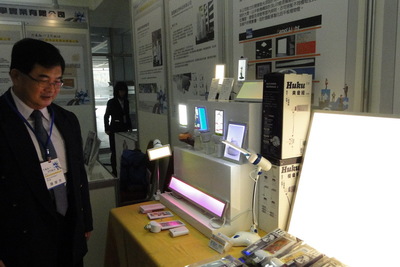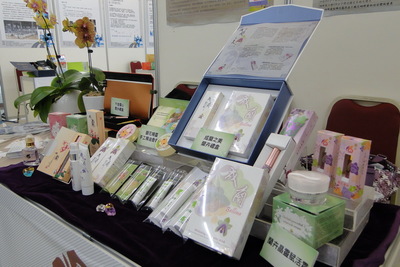 Tainan, Taiwan, December 18, 2013

National Cheng Kung University (NCKU), southern Taiwan, held a research outcome presentation cum exhibition recently to show its significant growth in academia-industry collaborations.

Major Taiwanese corporations including Taiwan Semiconductor Manufacturing Company (TSMC), Delta Electronics, Foxconn, China Steel and many others initiated the opening ceremony of this event with NCKU, December 9, and announced collaboration plans with the university to help build the competitive advantage of Taiwanese industries.

The event has exhibited various products including grouper nervous necrosis virus (GNNV) therapeutic agents using agricultural biotechnology, new breeds of orchids and orchid products, high-end medical equipment such as robot for wrist rehabilitation and hyperthermia needle, electric bicycles and electric golf carts developed by NCKU Electric Motor Technology Research Center (EMTRC) and others at 22 exhibition booths using audio-visual presentation or live demonstration methods.

Foxconn and TSMC have also set up special booths for talent recruitment during the event. Approximately 3000 job opportunities were offered by Foxconn whereas TSMC announced about 1000 job offerings in the hope of attracting NCKU students to submit their resumes.

NCKU President Hwung-Hweng Hwung expressed his gratitude to many of the companies that have collaborated with NCKU as they have produced outstanding research outcomes in the past.

Based on The Times Higher Education World University Rankings in 2013, NCKU has been ranked number one alongside Duke University and John Hopkins University for scoring 100 points (referring to the average research funding from the industry per professor) in the industry income category, according to Hwung.

Citing the Third Nuclear Power Plant as an example, Hwung has modified the original pumping system for cooling at the plant which increases water inflow by 10%, hence saving Taiwan Power Company NTD10 hundred million in funding.

Hwung also revealed that NCKU Institute of Computer Science and Information Engineering (CSIE) Professor Dr. Fang-Tien Cheng's "Automatic Virtual Metrology" which only costs NTD200 thousand but is able to detect the full range production yield, hence creating millions of NTD worth of value to companies.

"Taiwan's research capability is located in universities," explained Hwung, "and companies only need to provide teaching staff with research funds and look for the correct university and teaching staff and its economic benefits will be amazing."

In addition, Hwung said that NCKU will be able to earn Foxconn NTD30 thousand million if the company were to invest NTD 3 hundred million worth of research funding in NCKU.

"Integrating learning and application as well as academia-industry collaboration is the social responsibility of a university," NCKU Research and Services Headquarters (RSH) Director Dr. Mi-Ching Tsai.

According to Dr. Tsai, NCKU RSH carries out three stages in the academia-industry collaboration. The first stage involves the process of matching the company and professors' research. Next is patent application and technology transfer, which is then followed by the last stage of nurturing new startups.

Dr. Tsai added, NCKU hopes to expand the influence of its capability in teaching and learning (T&L) as well as research to attract more companies to jointly nurture talents with the university, cooperate in research and development (R&D) and technology transfer through this presentation-cum-exhibition, with the aim of enhancing the competitiveness of Taiwan's industries and talents, bringing Taiwan up the value chain and create a win-win situation for both the academia and the industry.

NCKU with a strong foundation in engineering has put in great efforts in establishing collaborations with the industry, not only for nurturing talented personnel and filling gaps between learning and application, but also for actively promoting the integration of learning and application and transforming forward-looking research into business growth momentum.

Since 2004, NCKU has collaborated with more than 1200 companies in 2800 collaborative programs, and has raked in as much as NTD3 thousand million worth of funds through these collaborations.

Figures have also shown that research funds contributed by corporations have increased from 14.7 percent in 2009 to 23.4% of total university funds in 2012.

Intellectual property-derived income (or signing bonus) has broken the NTD1 hundred million barrier for four consecutively years since 2009.

Furthermore, signing bonus till November for the fiscal year of 2013 has already exceeded NTD2 hundred million.

In the past 10 years, TSMC, Delta Electronics and China Steel are the top three companies amongst the many companies which have contributed the highest amount of funds through such collaborations. Such collaborations have involved on-going research projects which will bring in more research funds in the coming years.