NCKU professor develops cloud-based interactive e-book reader to boost study efficacy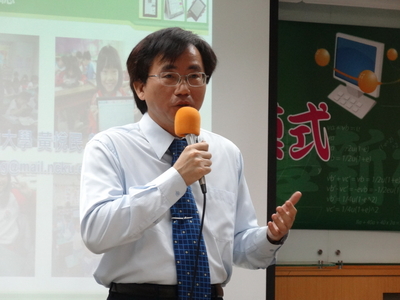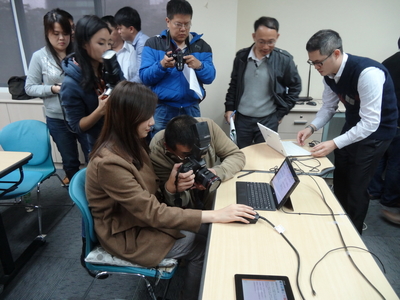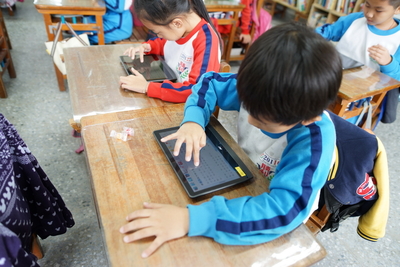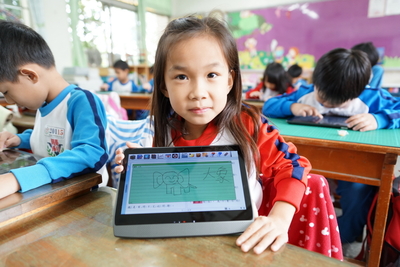 Tainan, Taiwan, December 20, 2013

The National Cheng Kung University (NCKU) Department of Engineering Science Professor Dr. Yueh-Min Huang has developed a novel interactive e-book reader, combined with cloud storage which records in detail classroom reading process including note-taking, reading speed, and data of physical response, allowing teachers to observe and advise on students' reading behavior.

By incorporating the e-book reader into elementary education, teachers with the real-time learning portfolio in hand are able to deal with students who need attention and guidance, thus enhancing students' learning efficiency.

The cloud-based interactive learning portfolio e-book reader is jointly developed by NCKU Department of Engineering Science Dr. Yueh-Min Huang and Institute for Information Industry (III).

This invention features in interactive media and cloud-based portfolio record and feedback differentiated itself from other e-book systems.

Interactive media comprises text, audio, graffiti and note-sharing which are supported by full text search area, index and supplementary resources, in order to upgrade the reader functionality of e-books to becoming an interactive media platform, Dr. Huang explained.

He also said, the cloud-based portfolio record and feedback system, which integrates with III's SmartStor Cloud storage system, can record the frequency and position of note-taking. As such, teachers are able determine students' ability to take correct notes by making real-time comparisons, thus offering a more flexible way of interaction.

Moreover, the record and feedback system can also record students' speed of reading one page of text and interprets such figures into graphs and charts which indicate whether students can keep up with the lesson, or whether students have problems like dyslexia.

This e-book reader also consists of a build-in camera, which can detect students' facial expression while reading. For example, the camera can detect whether students leave the screen or their seats, the number of times students blink their eyes, in order to students' degree of concentration while reading, according to Dr. Huang.

At the same time, this invention also includes heart rate, blood-oxygen and cushion pressure sensors and monitors to understand emotions, stress level, sitting posture and many others while reading, thus coming up with a more detailed diagnosis of bottlenecks in learning.

Currently, the system is tested by 166 grade 1-6 students from Tainan City Sheng-li Primary School. Based on observations in the classroom, students not only revealed that reading has become "more fun" and "more interesting", but they also noted that note-taking using e-books has become their favorite activity in class.

Besides, this system also enables teaching and guidance to be personalized based on students' needs and differences. According to the teachers, students who do not like reading and do not like taking notes can use this e-book to learn in a fun way, thus encouraging active learning on students' part.

Dr. Huang noted that the development of the system resulted from the continuous communication with school teachers, the clear understanding of students' problems during the learning process and the way teachers should guide and assist students in learning.

Funded by the National Science Council, this interactive e-book reader has been exhibited in the "2013 Taipei International Invention Show and Technomart" and has so far received positive reviews from related manufacturers, according to Dr. Huang.