US's New England legislative delegation visits Taiwan's NCKU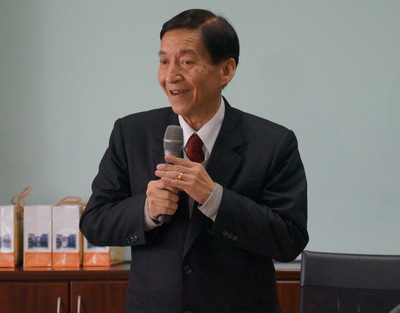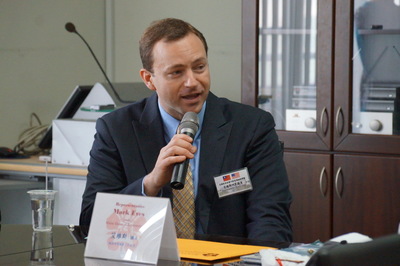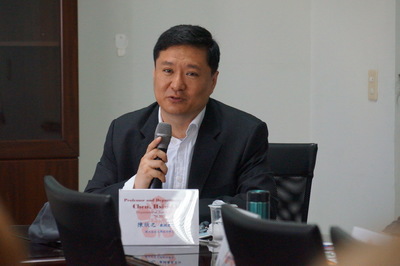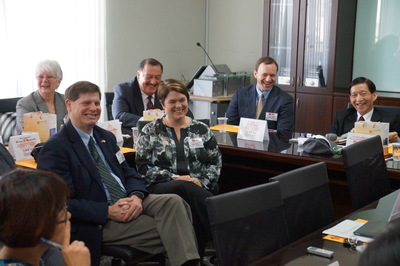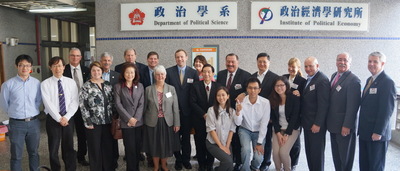 A 15-member delegation of legislative leaders from the New England region of the United States led by Speaker of the Maine House of Representatives Mark Eves visits National Cheng Kung University (NCKU), southern Taiwan, December 9, to learn about the similarities and differences between two countries in terms of culture and economy, and university system.

NCKU Vice President Dr. Chih-Chin Ho welcomes the delegation and briefly introduces the university saying, "NCKU is the largest university in the south of Taiwan and one of the country's top two comprehensive universities, which has approximately 22,000 students in 9 colleges.

"Additionally, many surveys throughout the years have shown that NCKU's students are most desired by Taiwanese companies," Dr. Ho added.

"One of the remarkable features of the NCKU College of Social Science is that we develop soft power to facilitate the growth of the university's engineering education and medical school," according to Dr. Ho who also serves as Dean of College of Social Science.

"We hope that we can produce future presidents, ministers and legislative leaders through the practice of social science," Ho added.

Representative Eves said, "This visit provides us a valuable opportunity to see your county, culture, educational system and how your economy works, and we would like to see if there's more opportunities for our students to come and go."

Representative Shannon E. Chandley, House Committee on Resources, Recreation, and Development, New Hampshire House of Representatives, noted, "For me, the visit generates a lot of ideas that we may work together to educate students in Taiwan and in the states, particularly the universities in our state of Hampshire."

She also said, "Online-learning is a very fascinated idea that we can follow through on, I think it would be very beneficial to the students who cannot travel for a long way to share ideas across these borders."

"We have to be much more creative about that because it's not just 4-year degree, there's other way to educate the post-high school. I think it would be very exciting that we explore that together," Chandley added.

Responding to the inquiry of how to train students to make sure Taiwan stay relevant to the market in China and the world, NCKU Art Center Director Wen-Jen Hsieh said that NCKU have strong engineering background and the university had recognized the deficiency of originality when facing the competitive world and established the Art Center to cultivate the aesthetic learning and creativity among the students.

Chandley also expressed her interests in the intention of Taiwan's universities to pursuit the education that enables people to be creative which she thinks is very important.

"One of the things that strikes me is that nearly 90 percentage of the students from Taiwan who pursuit higher education after their K-12 education," according to Chandley.

"In the US, we worked very hard to educate our post-high school students. People who do so tend to have much better outcome than students who do not finish the high school or end their education in high school," Chandley revealed.