Dr. Biing-Seng Wu donates money to Electrical Engineering Department of NCKU to build a new building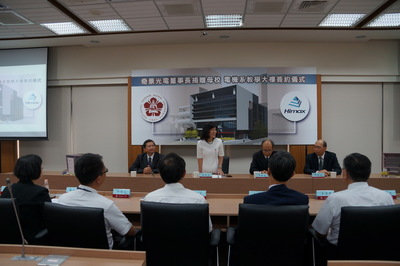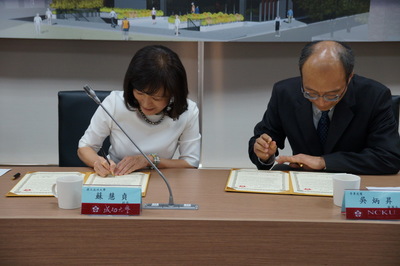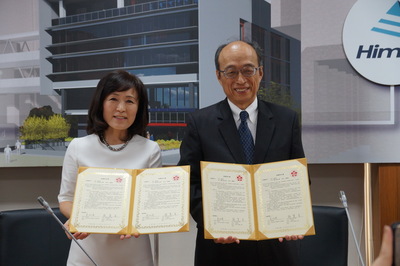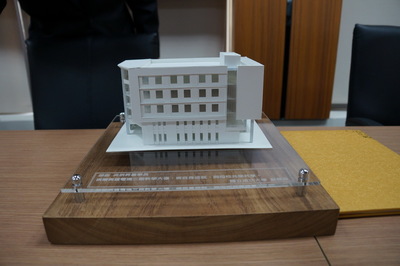 National Cheng Kung University (NCKU) held the signing ceremony of Dr. Biing-Seng Wu, the founder and the CEO of Himax Technologies, donating millions of dollars to the Department of Electrical Engineering, NCKU to build a new building on September 26, with NCKU President Huey-Jen Jenny Su, Vice President Dr. Tung-Yang Chen, Dean of College of Electrical Engineering and Computer Science Wei-Chou Hsu and Chairman of Electrical Engineering Department Ming-Der Shieh attending the ceremony.

Dr. Wu graduated from the Department of Electrical Engineering at NCKU, and after he was successful in business, he generously donated money to the scholarship, held several lectures, and even donated money to build a new building.

Wu said, "I was very grateful for the cultivation of NCKU. It's time for me to show my gratitude. Also, after I graduated, there were some alumni from NCKU helped me a lot. From the first work I got to the foundation of my company, their assistance is indispensable."

"Alumni from NCKU has been playing essential roles to Himax Technologies, and they will still be in significant positions in the future, too. The main reason why it is necessary to build another hall for the department is to solve the problem of the lack of space. I do hope students here can have a better learning environment after the new building is built, and they can make the best use of the resources and seize every opportunity." Wu pointed out.

President Su indicated that she appreciated Wu's donation to the school. "Dr. Wu is one of the most successful alumni, and his generous act is praiseworthy. Compare to other entrepreneurs' limited supports to some crucial researches and inventions, Dr. Wu's donation is undoubtedly more helpful to NCKU."

"This year is the 85th anniversary of NCKU, and Dr. Wu is the first donor who donate 85 million dollars this year. The donation does mean a lot, and we hope this will be a good starting," Su said.

The new building will be located between the Department of Electrical Engineering and the Department of Chemical Engineering in the Tzu-Chiang Campus.