KU Leuven Social Science Dean visit NCKU to boost academic collaboration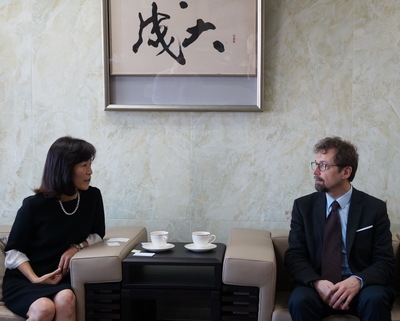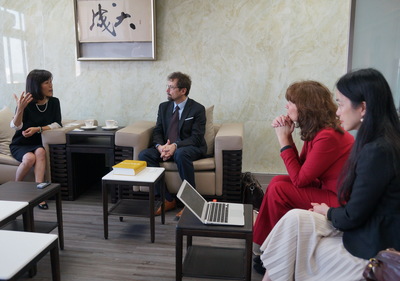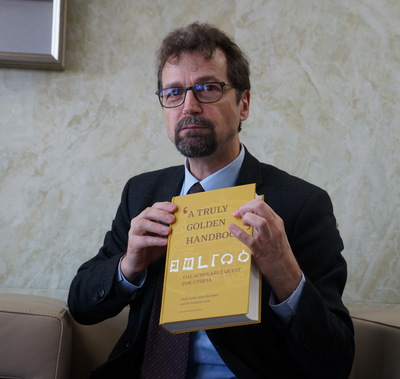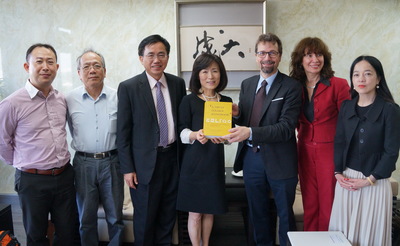 Tainan, Taiwan, December 14, 2016

Prof. Dr. Bart Kerremans, Dean Faculty of Social Sciences of KU Leuven, Belgium, visited National Cheng Kung University (NCKU), Tainan, Taiwan, to facilitate better understanding and more international cooperation.

"We are looking for the possible collaboration with your university," said Dean Kerremans who had a meeting with NCKU President Huey-Jen Jenny Su on the morning of December 14.

President Su, a renowned Public Health expert, welcomed Dean Kerremans who was accompanied by Prof. Dr. Leen d'Haenens, Vice-Dean International Relations, and Prof. Ching-Lin Pang from the Department of Anthropology in KU Leuven.

Dean Kerremans told President Su that the first professor under the Taiwanese Studies Chair from NCKU will be in KU Leuven in 2017 and that opens up opportunity to look for cooperation, exchange possibilities.

NCKU and KU Leuven had signed a MoU recently to strengthen the partnership, which allows different faculty within both universities from different schools to engage perspective visit to see what kind of more intensive collaboration is possible.

Dean Kerremans said, Taiwan is a very interesting country to study from many perspectives, of course the political aspects, which is going to be very important for the next few years, but also from cultural diversity, and religious perspective.

He also said, "The first Taiwanese Studies Chair is a professor from your university who is very well-known with religious questions and combination with many different religions."

Prof. d'Haenens mentioned the PhD program recently launched by the Ministry of Education in Taiwan in the area of humanity. She noted, "Five students each year in the coming four years. For us it will be very important to welcome your students in PhD level."

It's a great opportunity for us and we are really looking forward to meeting different way to collaborate to do things jointly with our faculty and partners in Taiwan, said Dean Kerremans.

"This year we celebrate Leuven the 500th anniversary of the publication of Thomas More's Utopia," claimed Dean Kerremans who gave the book to President Su as a gift. "This book that I want to give it to you as our special gratitude for receiving us so well here at your university," he said.

Dean Kerremans explained, "This book is very important because it touches upon something that many human beings have, specifically academics that is we try to work for a better world and because we do that start from an assumption of what a better world is."

President Su said that she was motivated by the way Dean Kerremans delivered about the origin and idea of the book behind.

"Along with the idea of our initiatives going back to our history, we should launch something of the similar effort through our faculty and different disciplines to tackle on a higher aim and higher calling of our both responsibility and our linkage and connection," according to President Su.

According to Prof. d'Haenens, the bi-annual course on Taiwanese studies from a cross-country, comparative perspective will be part of a cluster of regional area studies courses aimed at our students in cultural and social anthropology, communication science, political sciences, and sociology.

An efficient selection procedure will be followed so that the following semester or following academic year new course content with Taiwanese content will be made visible in the Faculty of Social Sciences' course offer, she added.