NCKU calligrapher displays Chibifu on wall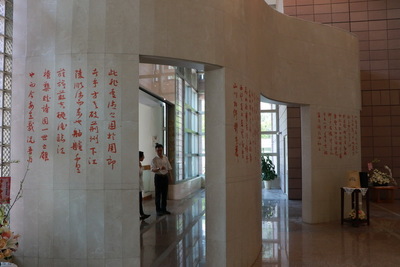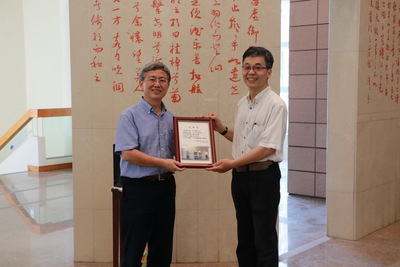 Tainan, Taiwan, April 19, 2017
An exhibition of calligraphy by Prof. Yu-Cheng Wu from the Department of Architecture at National Cheng Kung University (NCKU), Tainan, Taiwan, opened at NCKU Library.
Prof. Wu's calligraphy work displayed Chibifu, also known as First Ode on the Red Cliffs, which is a piece of writing in the fu form, written by the Chinese polymath Su Shi.
The work described a trip that Su Shi took with his friends on the Yangtze River, which took them past the purported site of the Battle of Red Cliffs.
An opening ceremony was held at NCKU Library on the morning of April 19, attending by head of NCKU Library, director of NCKU Art Center, and representatives from Department of Architecture.
Prof. Wu, an amateur calligrapher who has great passion in writing, said, this work is very challenging for him even though he had learned the arts of ancient calligraphy master such as Su Dongpo and Wen Zhengming.
Enditem/