NCKU is granted National Geographic Explorer Global Grant for Energy and Wetland Research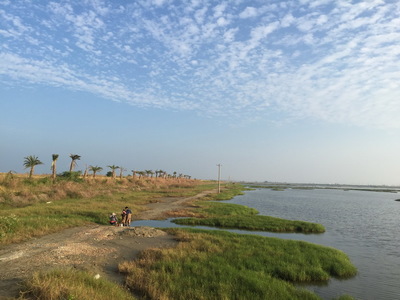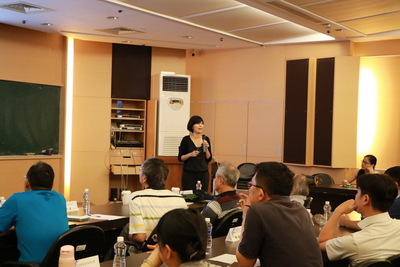 Tainan, Taiwan, August 17, 2017
The National Cheng Kung University (NCKU) research team led by Professor Hsiao-Wen Wang from the Department of Hydraulic and Ocean Engineering was recently granted National Geographic Explorer Global Grant by National Geographic Society for its research on wetland preservation and renewable energy development, as well as the solutions raised for the conflict between environmental protection and development.
Professor Wang noted, "Our research team will continue with the research project for at least 18 months and will submit a research report in July next year. National Geographic Society will also report our research project via TV program and magazine, hoping that the world will see how hard Taiwanese people work on getting a balance between environmental protection and development."
Taiwan aims to shut down all its nuclear power generation facilities by 2025 in an attempt to build a non-nuclear home. We hope to generate one-fifth of the electricity needed from renewable energy sources. The government plans to build solar power plants on the 770-hectare abandoned salt pans in Tainan and Chiayi, which might damage the wetlands and the habitat of endangered wild birds.
In order to protect the wetlands, the research team has been communicating with the government on the negative impact building solar power plants on the salt pans may have on wetland preservation. Moreover, they have been trying hard to help the residents come to realize the importance of preserving the wetlands.
The research team also proposes some constructive solutions like installing solar panels on the roofs and floating solar panels on the ocean. It also collaborates with the University of California, Berkeley and proposes to build solar towers, which will tremendously reduce the space needed for solar power plants.
The research team emphasizes that wetland preservation is not necessarily against the environmental development. With the advanced technologies and techniques, it is possible to reduce negative impacts building solar power plants on the salt pans may have on the environment.
enditem/ Rubycheng