Artificial Intelligence Speech in 2017 NCKU Administrators' Workshop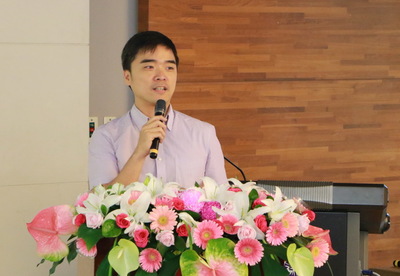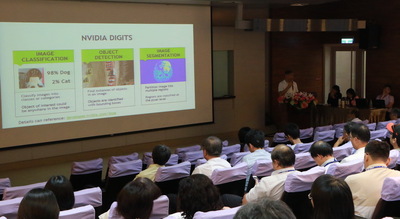 Artificial Intelligence experts explained how 'deep learning' had changed our everyday life in their speech in the 2017 Administrators' Workshop, National Cheng Kung University.
The Manager of NVIDIA Solutions Architect and Engineering Team Eric Kang and NVIDIA Architect Dr. Andrew Liu introduced the trendy issue to the newly appointed university administrators in the workshop.
Mr. Kang initiated the speech by presenting the software and projects for deep learning that NVIDIA has developed, including NVIDIA Deep Learning Solution Overview and NVIDIA Tesla GPU for Deep Learning.
Dr. Liu illustrated how deep learning works and the relation between deep learning and AI with some examples. He also pointed out, "The breakthroughs of the neural networks, the accumulation of big data and the popularization of graphic processing units (GPUs) are the crucial factors in the success of deep-learning techniques."
Recently, NCKU has started to build the AI center on campus. NCKU President Huey-Jen Jenny Su pointed out, "NCKU, as one of the most prestigious universities in Taiwan, has abundant resources to collect data for the research and development of AI technology, and I believe our faculties will contribute their efforts in the research, making AI technology well-developed."
In the future, the primary goals of the center will be applying AI technology to intelligent healthcare system, intelligent transportation system, disaster prevention and management, energy industry, and so on.
The development of AI technology, however, may cause some public concern that AI will replace human beings in the future. In response to ethical issues, President Su noted, "Following the ethical rules of AI is important for developing AI technology. NCKU will certainly set the rules and ask our researchers to follow."
Apart from setting AI center on campus, NCKU will also offer courses related to AI technology to students. Students from other than college of engineering and computer science who have never learned programming are encouraged to take the courses. The university hopes that the courses will familiarize students from all colleges with not only the applications of computer science, but also the latest technology and the future trend.
enditem/ rubycheng