NCKU President receives Harvard T.H. Chan School of Public Health's 2017 Leadership Award in Public Health Practice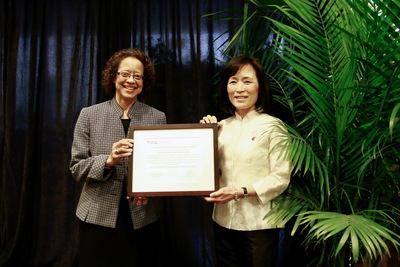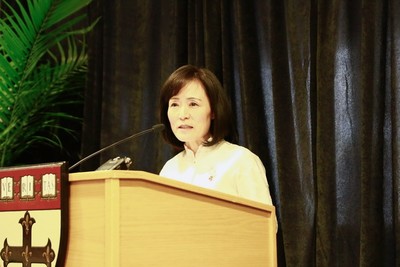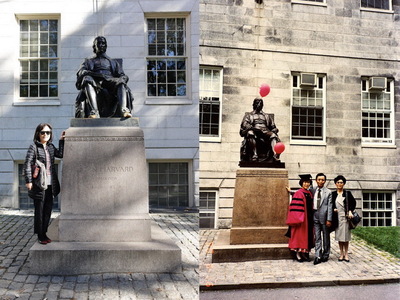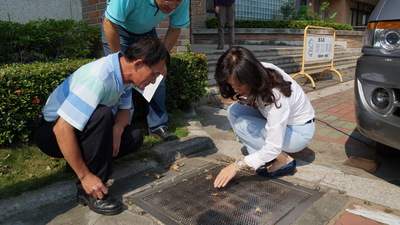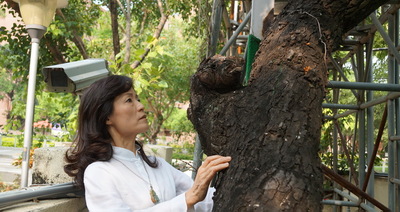 Tainan, Taiwan, October 15, 2017

National Cheng Kung University (NCKU) President Dr. Huey-Jen Jenny Su, was presented the Harvard T.H. Chan School of Public Health's 2017 Leadership Award in Public Health Practice at a ceremony October 14 in Boston, United States, for her leadership at the University and in her long work in improving indoor air quality.

President Su is the first recipient from Asia to be awarded the Harvard T.H. Chan School of Public Health's 2017 Leadership Award in Public Health Practice.

"Twenty-five years after departure from the school of public health, I am immensely humbled to receive this tremendous recognition beyond my wildest imagination," Dr. Su said at the award presentation.

"I am so blessed to have been first educated and later to evolve as a public health practitioner, carrying always in my mind a firm belief in serving for the wellbeing of all human kind with every ethical scientific engagement," Su said.

"For my current institution of 30,000 people, department of environmental and public health is among one of the smallest academic programs comprising less than 1% of the total faculty body in the University. For that, I wish to thank its courage for entrusting me with the opportunity to lead, and to the democratic Taiwan who nurtures me with value," she added.

President Su is currently a distinguished professor in the Department of Environmental and Occupational Health at the College of Medicine, NCKU.

After serving for four years as executive vice president of the University, she was elected the first female president in 2015.

As the NCKU president, her knowledge and rich experience in public health is nationally recognized and praised further after she timely and effectively mobilized university multi-discipline teams to critically assist city government minimizing casualty of two emergency events.

One is the historical dengue fever outbreak, more than 22,000 people infected, occurred in Tainan City, Taiwan, in 2015. The second event is a magnitude 6.4 earthquake rattled the southern Taiwan in 2016 demolishing buildings and trapping dozens in the rubble in the University's immediate community.

President Su demonstrated proactive leadership to engage the University in the very first hour to undertake the response efforts and participate in a wide range of relief activities.

She not only conducts first-class research but also effectively shapes governmental policies accordingly through commendable leadership in academics and successful strategic communications to key policy makers.

Su was an expert member of the committee that prepared the World Health Organization report on Guidance for Biological Agents in the Indoor Environment.

She has also served on the National Committee for Air Pollution Abatement as well as the National Council for Sustainable Development where she advised and supervised national programs on assessing health risks associated with environmental exposure.

In addition to her academic responsibilities, Dr. Su conducts research on the health effects of air pollution, with a particular focus on airborne microbial hazards and emerging chemicals.

One highlight of her contribution to the public health sector is her decade-long campaign for regulation of indoor air quality in public buildings, stores, medical facilities, and a wide range of other indoor spaces.

Her research on comprehensive indoor air quality, and her strategic outreach to policymakers, led to passage of the Indoor Air Quality Management Act in 2011, with which Taiwan became the second nation in the world, after South Korea, to enact a law regulating indoor air quality.

Dr. Su has received wide recognition for her scientific scholarship. She has served as an associate editor of the journal Indoor Air since 2007 and was inducted as a fellow of the International Academy of Indoor Air Sciences in 2008, the first Asian female scientist to be so honored.

She received master of science and doctor of science degrees in environmental health from the Harvard Chan School. Earlier, she received a master of science in botany from Louisiana State University and a bachelor of science in botany from the National Taiwan University in Taipei, Taiwan.

The Harvard T.H. Chan School of Public Health's 2017 Leadership Award in Public Health Practice established in 2011 is given to only one person annually.

The Leadership Award in Public Health Practice is one of the four honors presented to an alumna/us of the 105-year-old School, having more than 10,000 graduates till date since its inception in 1913.

Taiwan's Premier Ching-Te Lai and Ruling Democratic Progressive Party Legislator Wei-Che
Huang are among the Harvard University-educated public health alumni based in Taiwan.