Teaching Aerial Photography in Rural Schools: Wen-yu Su's Project "Hometown From Above" Expects More Attention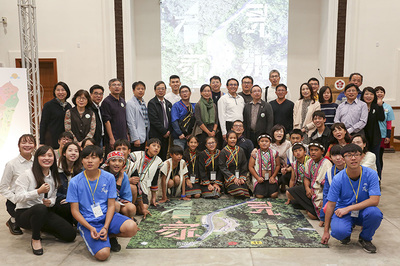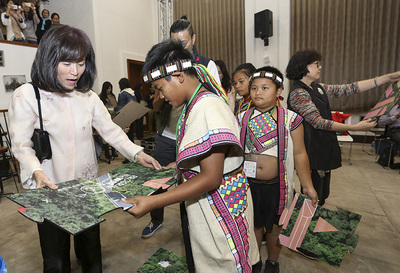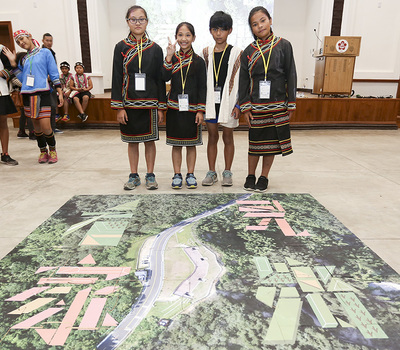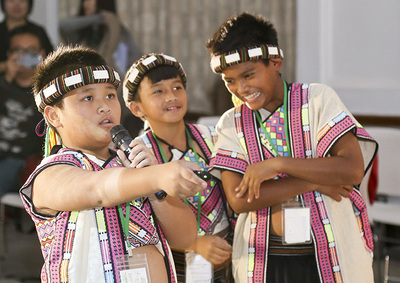 Influence of Chi Po-lin's "Beyond Beauty: Taiwan From Above" is ongoing and has inspired primary and secondary school students from the rural areas. In 2017, Professor Wen-yu Su of Dept. CSIE, NCKU, launched the rural children aerial filming project, "Hometown From Above." The result presentation ceremony was held in Gezhi Hall in December 23rd to show these children's achievement of telling their hometown stories by manipulating drone to shoot an extent of aerial photography after a few months' training. Prof. Su expects the project to be promoted to other places by its every member. He hopes that it brings more enterprises and organizational units to provide sponsorship so that rural children can be exposed to new technologies and expand their horizons through aerial photography.

Principal Xu-Liang Hong of Qiao-Guang Elementary School, Nantou, one of the initiators of the Taiwan Plurkers on Education and Technology, will be the 2018 project coordinator to promote the "Little Director Training Camp." The camp training will be given to 1 teacher plus 3~5 students from each of the five schools. The progress will be made every two months by professional support tutors who will discuss amendments to shooting content and help develop students' ability of story-telling, shooting and editing skills, and oral expressions. The result presentation in December, 2018, expects to teach rural students humanistic solicitude, multi-perspectives, and the attitude to learning and critical thinking linked with the concept of land. Principal Hong hopes enterprises and individuals will help promote the project.

Hui-Chun Yeh, a sixth-grade at Jhong-Jheng Elementary School in Ren-ai Township, Nantou, said, through the aerial filming, they found out their tribe (Take-Tudu Bunun Tribe) is so big and beautiful. In January 2017, she and her classmates, Yin-Jing Liao and Yu-Jou Kao, live broadcast play away to their tribe. She then went on to practice manipulating drone under Zhi-Wei Gao's guidance, and participated in the project. Hao-En Wu said Rainbow Valley is a place where every member of Take-Tudu Bunun Tribe would visit in their childhood. Through aerial photography, they saw Rainbow Valley from a different angle, and aerial viewed the flash of fish in the crystal stream.

Gao said, when the students started playing drone, they first aerial viewed their homes. Such a sentiment also felt by those from Fa-Chi Elementary School in Bukai, Nantou. The fourth-, fifth- and sixth-grade students introduced the architectural landmark of their hometown such as schools, churches, water-pipe bridges, and so on.

Students from Tai-Ping Elementary School, Zhuoxi, Hualien, also introduced the tribal scenery they shot, including the churches and valleys. They had trouble when they first started playing drone. Zuo-Zhen Junior High School had conducted an aerial photography course before the project. Yi-Xuan Lin also said, when she first started practicing manipulating an aerial camera, she was so afraid that she might accidentally let the drone hit the wall, but now she is familiar with it.

Wei-Ting Lin of Zuo-Zhen Junior High was well-versed in aerial photography and was self-taught in film editing before being promoted to lead his underclassmen. He took the lead in filming short films on cycling, graduation trips and other activities. Ding-Rong Luo said there were many school associations in Zuo-Zhen and the aerial photography was especially enjoyable.

Principal Yi-Xing Cai of Zuo-Zhen Junior High said rural students are generally slow learners. However, as such a specialized course like aerial filming breaks the framework of traditional education, it helps students learn faster and better through playing and learning how to operate drone, and gradually regain motivation, initiative and enthusiasm to explore knowledge.

President Huey-Jen Jenny Su attended the ceremony, interacting with these students. She agreed with the project whose objective is to encourage students to develop their multi-perspectives and have the confidence to believe in and challenge themselves and to seek for concrete evidence. She said, "People who stand in different height have very different perspectives. It is humanistic solicitude and vitality that can never be replaced by artificial intelligence. With this belief, let us help students grow."

Prof. Su said the project leads children to self-explore with their support tutors. He hopes the project will be implemented with a record of the township in each season and will be the most complete Homeland Records in Taiwan.

In August 2017, Zuo-Zhen Junior High School, Tai-Ping Elementary School, Jhong-Jheng Elementary School, and Fa-Chi Elementary School started their "Hometown From Above" project. Principal Yi-Xing Cai conducted a youtuber, 360 landscape photography and aerial photography training courses. Kui-Han Lu of Hualien Education Network Center instructed students to practice aerial photography as well as Scratch aerial trajectory simulation to let the aircraft automatically calculate the flight distance. Heng-Cheng Su of Songshan High School of Agriculture and Industry helped students build Maker spirit, providing schools with drone-related technical assistance.