In memory of a young student's shining days at NCKU! Short film The Angel released before Mother's Day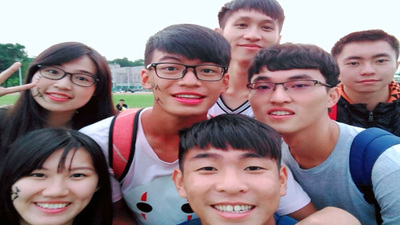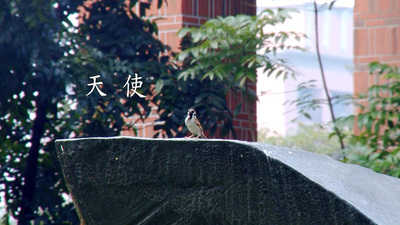 What was behind a mother's generous act when she decided to start a scholarship fund and help students in need?
"Because I know how much my son loved NCKU. He was always eager to tell me what was going on at school when he got home. Even though he will now never graduate from college, it is my hope that he stays connected with NCKU in some way. I can feel him still singing merrily around the campus."
Shao-Heng Chiu, a student of the Dept. of Mechanical Engineering at National Cheng Kung University, died in a traffic accident in December 2017. The following July, his parents decided to set up a total sum of $5 million for the Shao-Heng Chiu Memorial Scholarship Program in commemoration of their son's love for NCKU and the valuable friendships he had with his peers.
Chiu's mother said that it is her hope that seeds of love may be planted in the hearts of the recipients through this scholarship program. NCKU responded to this generosity by making a short film that describes the college life of Shao-Heng Chiu. After watching the film, Chiu's mother wrote a letter of appreciation to NCKU. She expressed her deepest gratitude for this keepsake. "It seemed like, for those few minutes, Shao-Heng was alive again, sharing his campus life with me. Seeing this short film made me very emotional."
This inspirational 8-minute short film, The Angel, is scheduled to be released before Mother's Day.
Made by the NCKU News Center, this short film shows a few close friends of Shao-Heng's sharing anecdotes and special photos and videos. At the beginning of this film, Shao-Heng Chiu was videotaped sitting on the floor of his dorm room, looking at the screen of his mobile phone, and whispering with a smile, "I want to appreciate Time and what I have gained and lost. I already feel like I am so lucky. Super, super lucky." This video clip was accidentally recorded by Chiu's roommate. Now it moves everyone who sees it to tears.
Shao-Heng Chiu was on good terms with his schoolmates. There is also footage about his performance in a campus singing contest. It was clear from the somewhat shaky camera that he was very enthusiastic about singing. His peers also recalled a funny story: a teacher once urged his students to sing on the podium during the lecture, promising the singer a higher grade. Shao-Heng jumped onto the podium and sang to the whole class. Later he dropped the course because he felt very embarrassed about his impromptu performance. This has become a well-known anecdote at school.
Shao-Heng was outgoing and considerate. He also had a deep sense of optimism and justice. "If there is a word that stands for him, I'd say 'Angel'". Another schoolmate said, "If he were here right now, I would tell him, 'it's so good to have you as my friend.'" Some peers thought that although Shao-Heng was eager to help others, "sometimes he did not take good care of himself." This remark made people tear up.
This short film has English subtitles so that English friends of NCKU will also be able to share in this heartwarming story. Shao-Heng Chiu Memorial Scholarship Program was established to help students in need through application of its investment income and yield. The principal fund remains invested. This memorial scholarship is issued for three to six students enrolled in NCKU every year, half of which must be students of the Dept. of Mechanical Engineering. The amount of money allocated and the number of students may be adjusted in accordance with the investment income and yield.
Provider:
NCKU News Center