Exhibition of Achievements of [NCKU BOOKS-ONE CITY] Mobile Library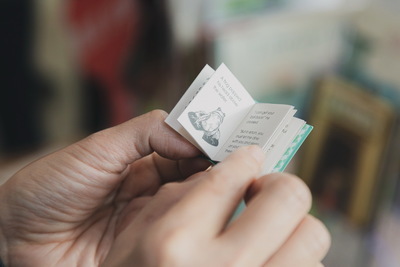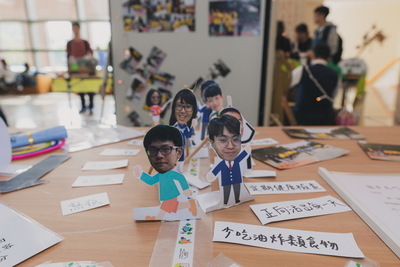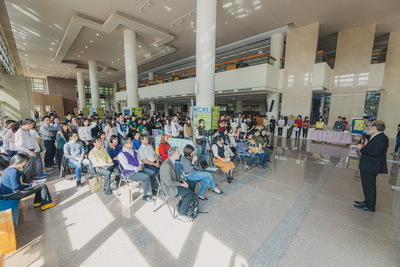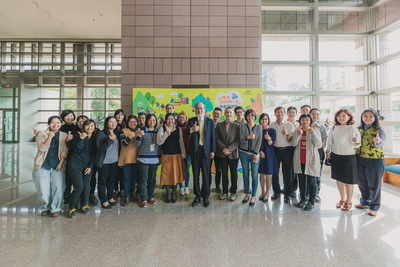 A novel, innovative general education and service learning course, [NCKU BOOKS-ONE CITY] mobile library, is holding an exhibition of their achievements in the lobby of the NCKU Library from December 3 to December 30. This is the first time the NCKU Library has ventured off-campus to promote a service learning course. Collaborating schools have expressed hope for future collaborations.

The [NCKU BOOKS-ONE CITY] Mobile Library course is a new course created by the NCKU Library with the Office of Academic Affairs and the Center for General Education. In total, 20 local and foreign teachers took 120 local and foreign students and 15 library buses containing library books on 15 themes (including reading, climate change and adaptation, and plant technology for sustainable agriculture) to engage in service learning in 15 administrative districts throughout Tainan City.

Yue Mei Chen, a teacher at Shiaying Junior High School, attended the opening ceremony and thanked the mobile library for this opportunity. She commented that the positive attitudes of the NCKU students were extremely inspirational for kids and that the mobile library courses also offered many hands-on activities that their students loved. Furthermore, she also hoped that the mobile library would return to Shiaying Junior High School in the future.

I Chieh Chiang, Principal of Anshun Junior High School, noted that the mobile library made it fun to learn the history, culture, and economy of Taijiang . The NCKU students designed games and read relevant books that made younger students more interested in topics that they had previously thought were boring. She looked forward to the course continuing in the future.

University Librarian Han-Ching Wang thanked the collaborating schools in the 15 administrative districts and revealed her willingness to have a second wave of mobile libraries.

Yan Hung Li, a student in the Department of Chinese Literature at NCKU, stated that service learning at Shiaying Junior High School allowed him to read and learn with younger kids and that their enthusiastic smiles had a cleansing effect on his soul. He said that this opportunity provided refreshing perspectives and he gained more than he expected from the service learning experience.

Ghao Han Lin, a student at the Department of Electrical Engineering at NCKU, said that he had taken part in the mobile library theme, the Magic of Light, which involved simplifying complex knowledge and often required both animations and models to explain complicated topics. He felt that he had learned presentation skills and gained experience in interpersonal interactions.

Department of History student Yun-Pei Lien, who had gone to Nansi Junior High School, admitted that she had previously known nothing about Nansi District. To prepare for this visit, she had to search for information and books, reminding her that teaching benefits both teachers and students.