Arrival of the Nano-Luminescent Orb - Advanced Materials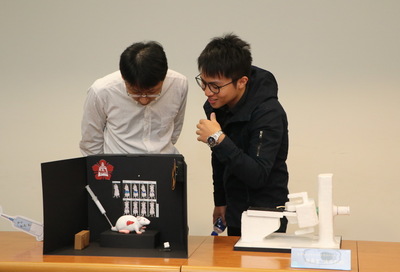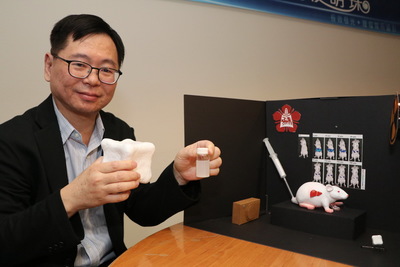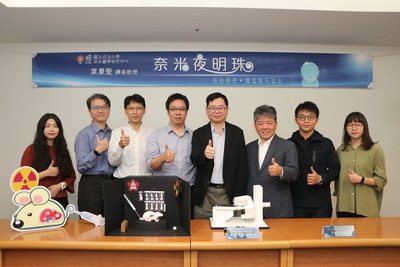 Professor Chen-Sheng Yeh, the deputy director of NCKU's Nano Medical Research Center, led internal and external cross-disciplinary teams in developing a medical nano-luminescent orb technology—a "low dose of X-ray-excited long-lasting luminescent concave nanocubes in highly passive targeting deep-seated hepatic tumors". After intravenous injections into mice, almost all clustered in the tumor, irradiation with low-dose x-rays provides a clear picture of the location and size of a tumor. Most notably, illumination for each x-ray lasts up to 3 hours at a time, which facilitates non-invasive diagnoses.
The medical x-ray imaging with the nano-luminescent orb made a breakthrough in the medical imaging of deep soft tissue using x-rays which was formerly not suitable for this type of imaging. The breakthrough won the 2019 "Future Science and Technology Breakthrough Award" conferred by the Ministry of Science and Technology. The research paper was published in the international journal Advanced Materials in October. Professor Yeh pointed out that the team developed a "low-dose X-ray-stimulant of nanoparticle imaging probe for long-term photoluminescence imaging of deep tissues". Animal experiments demonstrated that the technique can detect tumors of about 0.2 cm. Yeh further elaborated that x-ray imaging cannot detect problems in deep soft tissue with simple light-emitting methods and that there must be better ways to go about it. He research endeavors began two years prior.
Yeh said that it took about one year to move from the ideation of ideal nano-medicine technologies to its realization, and there were countless failures throughout the process. There were multiple times when Yeh wanted to give up. He had even suggested that Liu-Chun Wang, a doctoral student, reconsider the pivoting the direction the research is going. Liu-jun Wang expressed that despite encountering many setbacks, there were also a couple of times where success seemed to be just around the corner: "Keeping the faith in the work will bring about results."
One of the primary worries that come from receiving medical radiation examinations is its potential to cause lesions on organ tissue such as the heart, liver, and lungs. But animal experiments showed that using the new technique, no immediate adverse reactions at a dose of 20 millisieverts were observed neither were there any detectable lesions on or damage to organ tissue after one week of observation.
Yeh said that if the research results can be applied to clinical medicine, there is no doubt that there would be great benefits to medical diagnoses. The Industrial Technology Research Institute (ITRI) plans on listing the team's research results as as the Ministry of Science and Technology's "New Industry-University-Research Linkage Project for Value Creation". The plan is expected to be executed and applied to patients in the near future.
Professor Chen-Sheng Yeh's research team includes Dr. Professor Chia-Hao
Su of the Chang Gung Memorial Hospital's Institute for Translational
Research in Kaohsiung, and Dr. Hwo-Shuenn Sheu from the National
Synchrotron Radiation Research Center