NCKU COVID-19 diagnostic system translated into 6 languages
The National Cheng Kung University (NCKU) Hospital self-developed diagnostic system, which was previously available only in Chinese, enables patients to fill in data on their travel, occupational, contact and virus cluster history electronically before being seen by a doctor. Now the NCKU Hospital added 6 languages to the system, which will help reduce the burden of the medical staff.
To improve accessibility, the hospital added versions of the service in English, Vietnamese, Indonesian, Thai, Japanese and Korean, which then automatically translates the patient data for hospital staff.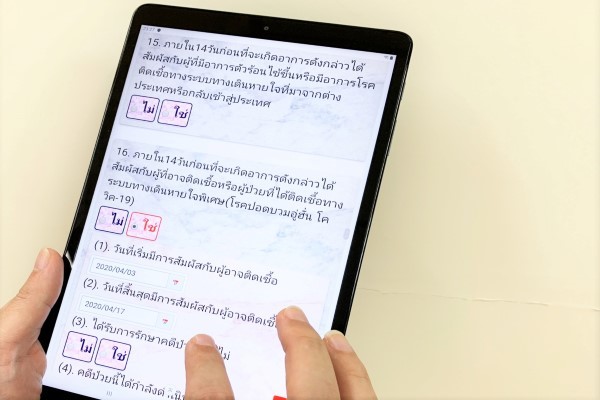 the NCKU Hospital added 6 languages to the
diagnostic system
An audio Taiwanese-language version of the system is also being developed.
According to Dr. Liu Ping-yen, the director of the NCKU Department of Intensive Care, the hospital initially only planned to add an English version, but later expanded it to better reflect the diversity of foreign languages spoken in Taiwan.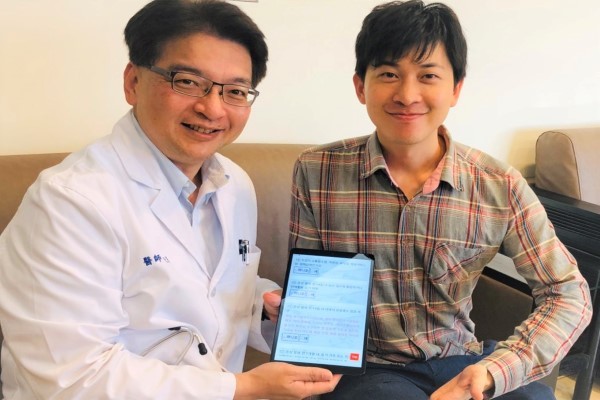 Dr. Liu Ping-yen and
Korean graduate student Tsui Wen-yu
With help from the university's Office of International Affairs, the hospital recruited volunteers to translate the system into six languages.
Korean graduate student Tsui Wen-yu finished the system's Korean translations in a single day, saying that seeing the impact of the COVID-19 pandemic in his own country motivated him to help the hospital's staff "get through this challenge together."