NCKU, BAF co-design for COVID19 prototype of emergency quarantine hospital
"
National Cheng Kung University (NCKU) as a research intensive university recognized for its social undertaking has the responsibilities to be the guiding light and therefore to lead for a better outlook at the time society is meeting its historical challenges," NCKU President Huey-Jen Jenny Su said in her opening remarks for a recent press conference held in the University community.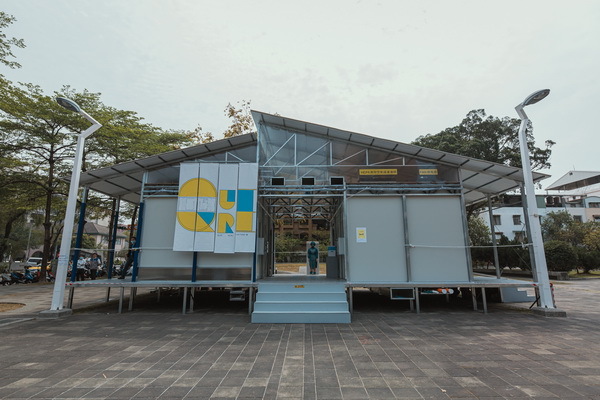 COVID19 prototype of emergency quarantine hospital
NCKU together with Bio-architecture Formosana (BAF) develop an integrated emergency medical shelter named "Quarantine unit for recovery Emergency, and Ecology
(QurE)", which is now available as an open-source document to share with international community!
The prototype, which is designed as a quarantine unit, considers not only safety but also humanity, especially both patients and medical staffs are under extreme pressure.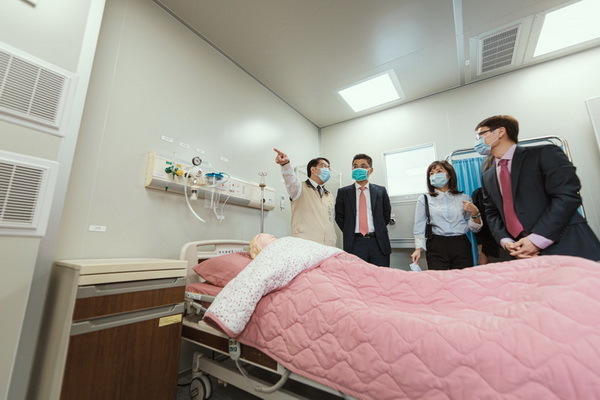 quarantine unit, considers not only safety but also humanity
President Su hailed the collaboration and stated in today's press conference that this is an example of intellectuals bearing the pressure and challenge, and shouldering its responsibility, and finally, in front of the world, reveal a spectacular starting point of technology solutions for addressing the COVID-19 pandemic.
"This is how the university serves the world with knowledge," said President Su. "The core value of the entire project is to make it available for the world, therefore people can really participate in their specific functions or purpose," Su added.
According to NCKU Hospital Superintendent Meng-Ru Shen, Only within two weeks, NCKU has organized an R&D design team that spans medicine, architecture, and engineering, and combined the strength of industry and academia to create a prototype of quarantine unit.
Ching Hwa Chang, founder of BAF, said, "we design a prototype in 2 weeks, it started as a virtual 3D model, to communicate with the general public, we decided to build a 1:1 realistic structure instead."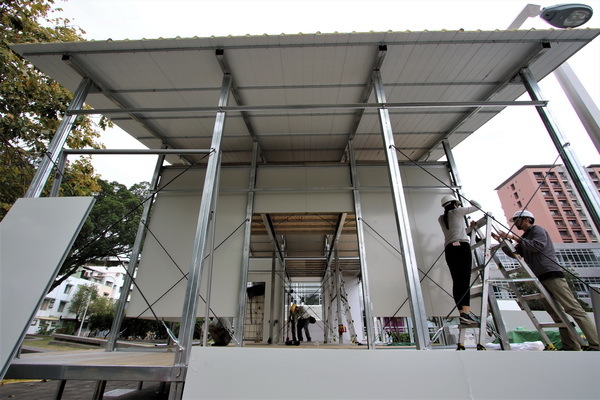 build a 1:1 realistic structure
One of its most important features is its modular assembly design, enabling workers to be able to assemble a single suite-type negative pressure isolation ward without having to worry about cross-infection between patients in less than three days, said Chang.
Please feel free to download the design manual regarding QurE Design Manual V1.0