NCKU, BOSCH Strengthen Strategic Collaboration on Big Data, IoT
The National Cheng Kung University and Bosch Taiwan deepened the existing long-term collaboration through the NCKU-BOSCH MoU signing and themed discussion on December 12th, 2020, focusing on advanced technologies including Big Data, IoT, Machine Learning, and Smart Agriculture.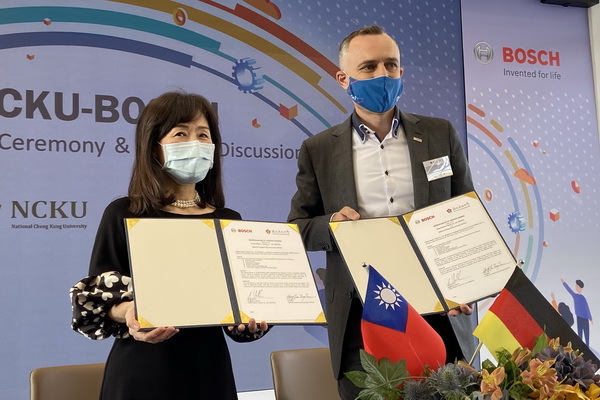 The MoU signed by President Huey-Jen Su, NCKU and Managing Director Jan Hollmann, BOSCH Taiwan declared the bilateral willingness and future efforts in promoting business communication, joint research, expertise exchanges, student internships, and employment for graduates. In terms of student internships, NCKU students will have the opportunities of carrying out themed projects through internships for at least 6 months in BOSCH, especially in areas of industrial management, mechanical engineering, and computer science and information engineering.
Following the signing ceremony, a themed discussion on topics of Big Data, IoT, Machine Learning, and Smart Agriculture was conducted to build concrete projects. President Huey-Jen Su stated that although the pandemic and trade war have drastically changed the global supply chains and the academic environment of higher education during these past months, the world's focus on Big Data, IoT, Machine Learning, Smart Agriculture, Smart Manufacturing, or advanced technologies remain the same and even stronger.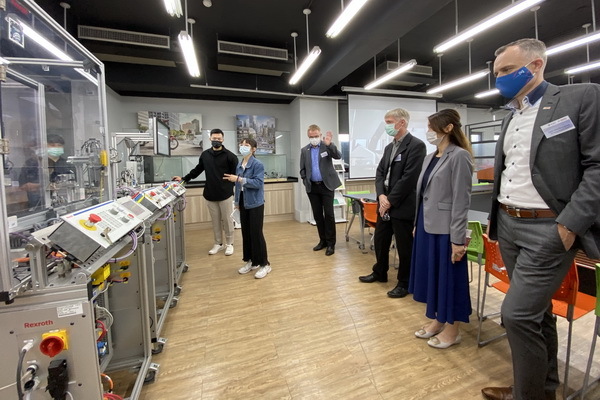 The strategic collaboration by applying the latest academic findings in industrial utilization and cultivating young leaders of tomorrow as seed members is believed to help both NCKU and BOSCH stand firmer in the face of uncertainty.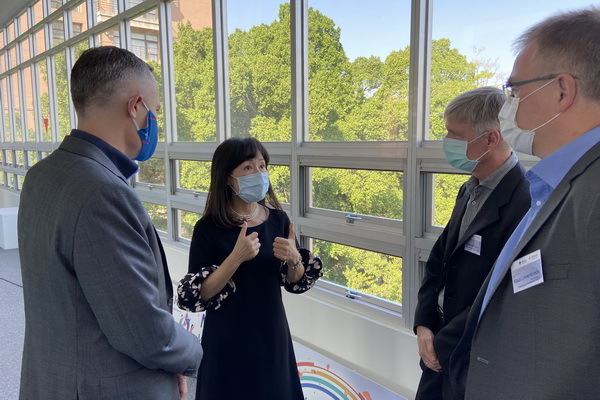 BOSCH and NCKU have been long-term partners. The partnership grew even stronger with the establishment of the Smart Manufacturing Innovation Center in 2018, introducing the Modular Mechatronic System (mMS4.0 BOSCH REXROTH training system) to cultivate future talents in regard to Industry 4.0. This year, further fruitful scientific and industrial exchanges are achieved through a workshop in Taipei in May and a low-carbon city conference in September in Shalun, Tainan with the local government and commercial partners. The MoU signing and themed discussion further deepened their existing solid partnership.