A Memorandum for the Next Generation: NCKU on Talent Cultivation for Future World
Written by Hsu Tsu-Yueh. Image credit to Sun Yao-Tien.
National Cheng Kung University published A Memorandum for the Next Generation
National Cheng Kung University publishes A Memorandum for the Next Generation as the first domestic university to propose agenda for talent cultivation and analysis, combining in-depth research and survey and suggestions from academia, industry and government, the memorandum proposes how the higher education responds to the society, and paints the image for expectations for future talents.
NCKU held the book launch on November 16, co-hosted by Huey-Jen Jenny Su, President of NCKU, and Jane Liu, General Manager of CommonWealth Magazine Learning Business Group. Huey-Jen Su stated that as the university marches into its 90th year of history, it steps up beyond its campus with courage, as a member of talent cultivation in Taiwan higher education, to face and reflect on the issues regarding cultivating next generation talents. Universities bear expectations from the society to provide high-quality talents. NCKU takes on the responsibility with the society and walks on the path to change the future with courage, vision, responsibility, and value, continuing to support a mutually prospering society.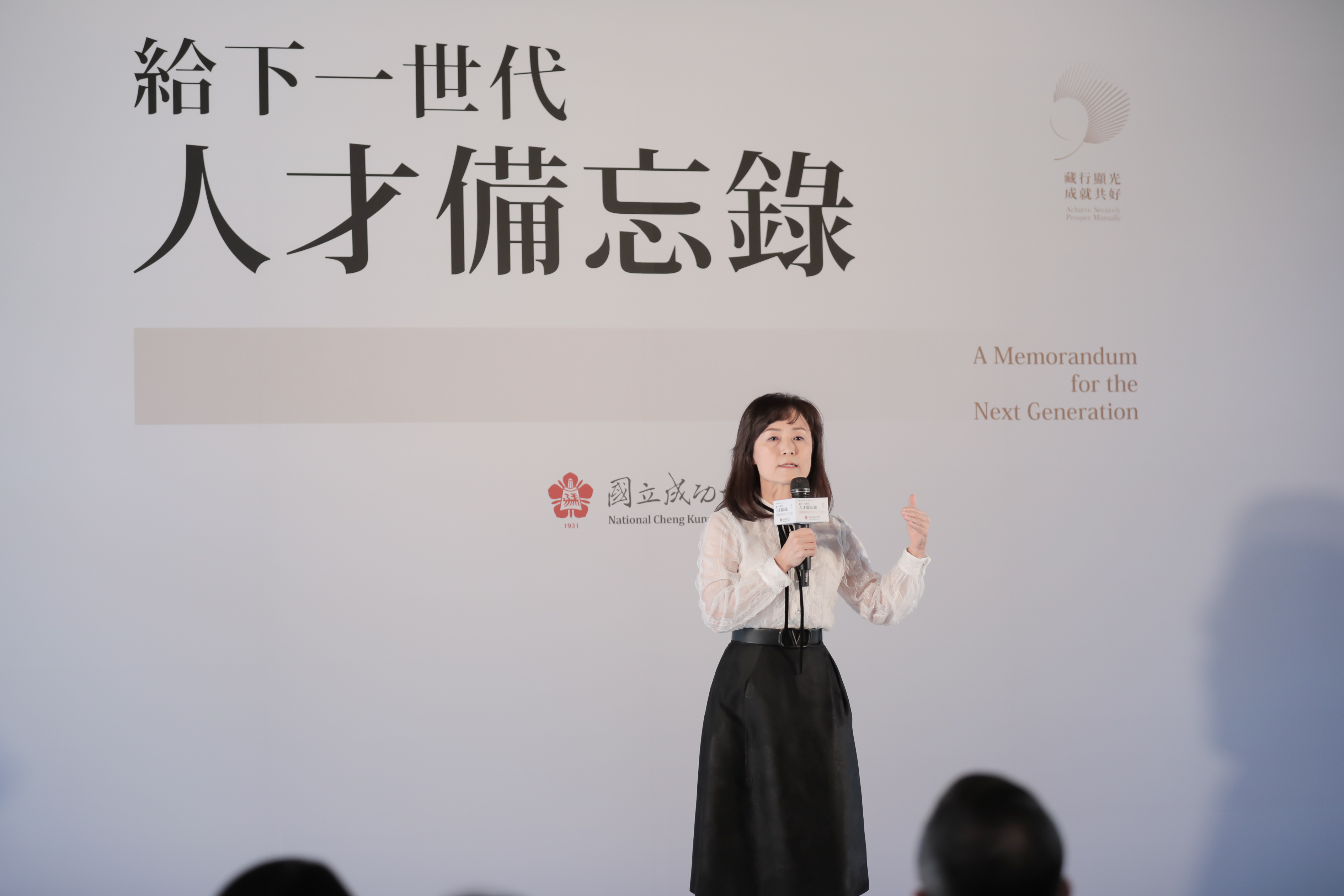 Huey-Jen Su expressed that NCKU takes on the responsibility with the society and walks on the path to change the future
Speakers invited to the forum included Ovid Tzeng, Academician of Academia Sinica, Shou-Chuan Ho, Yuen Foong Yu Group, Eugene Chien, Chairman of the Taiwan Institute of Sustainable Energy, Jordan Reeves, Executive Director of Trade Office of Canada in Taipei, and Pai-Chin Li, former president of the International Federation of Medical Students' Associations. Together, the talks promoted attention and dedication to sustainable development issues in terms of academia-industry-government cooperation.
Eugene Chien pointed out that the risks and challenges that await human in the future mostly cannot be precisely predicted. In terms of energy, there is a possibility that all fossil fuels would be replaced in the future, and this change will bring tremendous impact to the current models in industry and manufacturing. Therefore, the first and foremost key to talent cultivation must be a clear recognition of the future, so that humans can find directions to work towards.
Pai-Chin Li raised his point in consideration of students, "We always encourage students not to be afraid of making mistakes, on top of that, I want to say to teachers, 'Don't be afraid of your students making mistakes.' Our job in education, in addition to advancing the advanced, should also allow students to have the space to learn and explore."
Shou-Chuan Ho expressed that, as a graduate from the College of Engineering, he was always reminded by his teacher not to forget his experiments. Everything learned becomes practical experiences. He pointed out that one should not be afraid of failing, because all the experiences accumulated in the process will become the drive and base for the next breakthrough.
Ovid Tzeng referred to the cultivation of next generation talent as the sum of NI (Natural Intelligence), AI (Artificial Intelligence), knowledge, and experience. The future world is ever-changing, and the complexity and speed of all events are increasing by day. Talents suitable for the future has to possess the ability to work out solutions through their knowledge and experience, which is the real wisdom.
Jordan Reeves expressed that for education now and education for the future, interdisciplinary studies, and understanding of interrelationships is fundamental for students to be successful. "We need to prepare our students to be global citizens and take a global view of these issues. These things are absolutely key and the biggest challenge facing education today."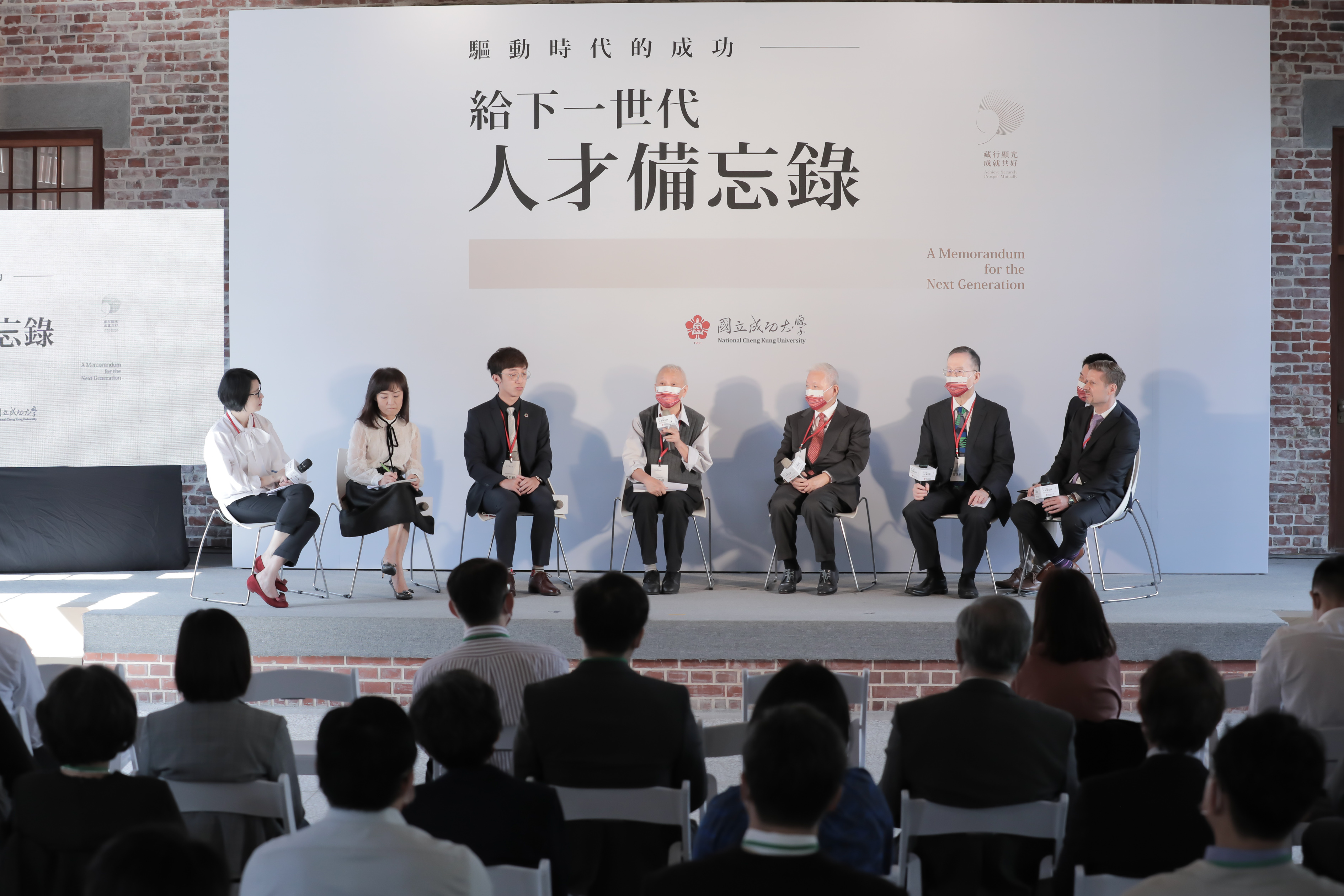 The talks at the book launch reflect on the issues regarding cultivating next generation talents
NCKU and CommonWealth Cheers Magazine invited HR heads from 3,000 Taiwanese enterprises and 1,600 employees to participate in a survey, through which the traits necessary for the next generation talents are identified. From different perspectives, the memorandum shares viewpoints on future talent cultivation and extract the 7 core competencies crucial to facing future challenges. Pioneers in each field propose their observation and sincere suggestions for the next generation.
A Memorandum for the Next Generation proposes how the higher education responds to the society
NCKU gathers outstanding leaders in education, arts, and science, including Dr. Albert Liu, Founder and CEO of Kneron Inc., Dr. Lee-Chen Lin, Founder and Chief Artistic Director of the Legend Lin Dance Theatre, Dr. Andrew T. Huang, Chairman and Director of the Koo Foundation Sun Yat-Sen Cancer Center, Dr. Yang Yang, Professor of Material Science and Engineering at UCLA, Dr. Eugene Chien, and Dr. Lee-Feng Chien, Former Managing Director of Google Taiwan. In the memorandum, Dr. Fan-Sen Wang, Academician of Academia Sinica, pointed out that universities should be a place where young people can explore more possibilities, and a place to learn not only to survive but to understand life.
At the book launch, the NCKU student iGEM team, students from the NCKU course Exploring Tainan, and staff members of QFort (Center for Quantum Frontiers of Research and Technology) shared what they have gained from the university. From a perspective that is cross-generation, cross-discipline, and cross-area, they discuss how to prepare ahead and enhance competitiveness in the face of future trends in order to become the next generation to push the world forward.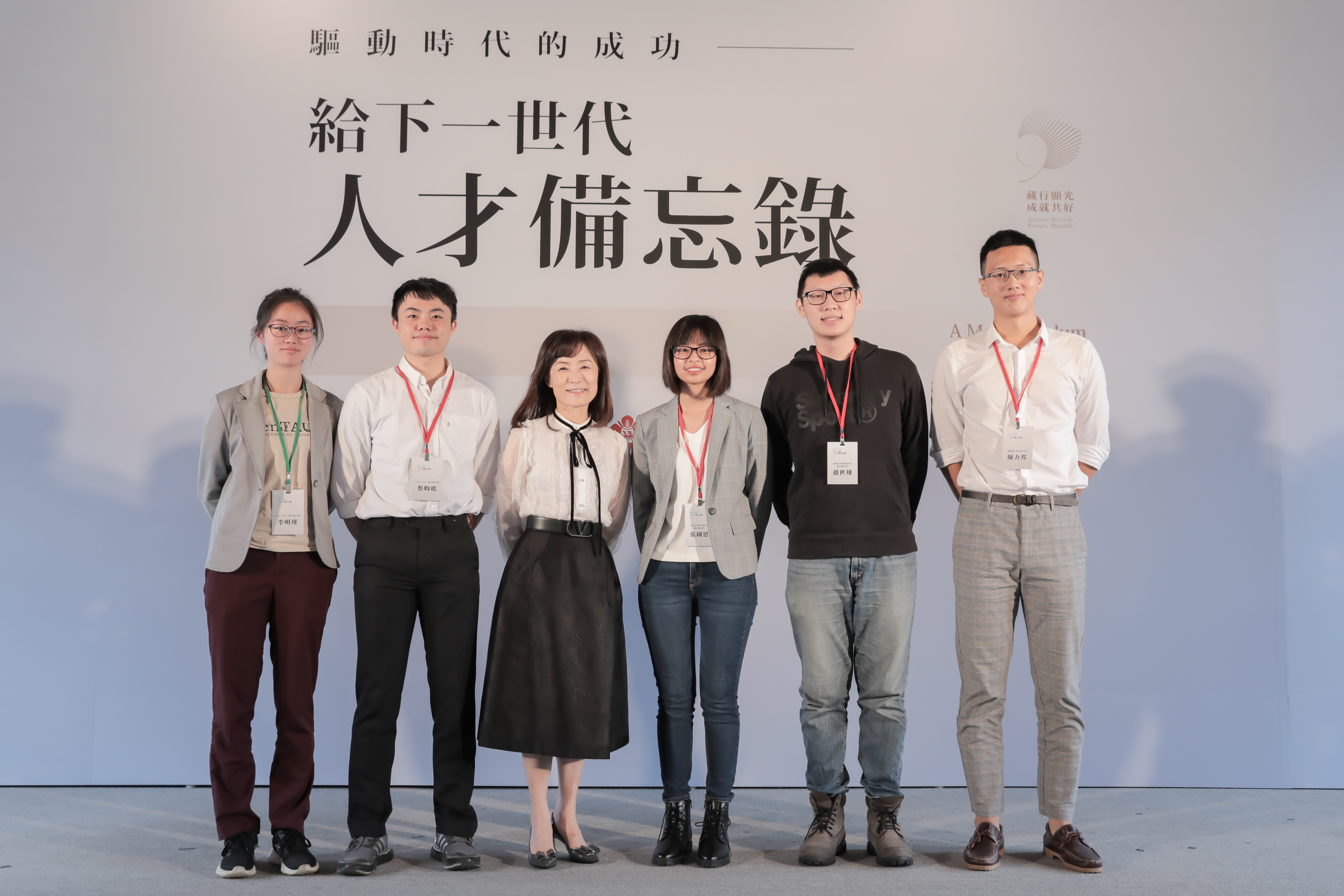 NCKU students share their experiences and growth learned from the university