2022 Yageo Day at NCKU: Innovative Model for Mutual Win
Written by Written by Hsu Tsu-Yueh. Image credit to News Center.
National Cheng Kung University and YAGEO, passive component giant, on March 30th held 2022 YAGEO DAY at NCKU Future Avenue, located on the university's Sheng-Li Campus. In addition to giving awards for topic paper competition, the event also featured an invited speech from Pierre Chen, founder and chairman of YAGEO group. Through the fruitful results, the collaboration between YAGEO and NCKU stand to be the best example of a win-win industrial and academic collaboration.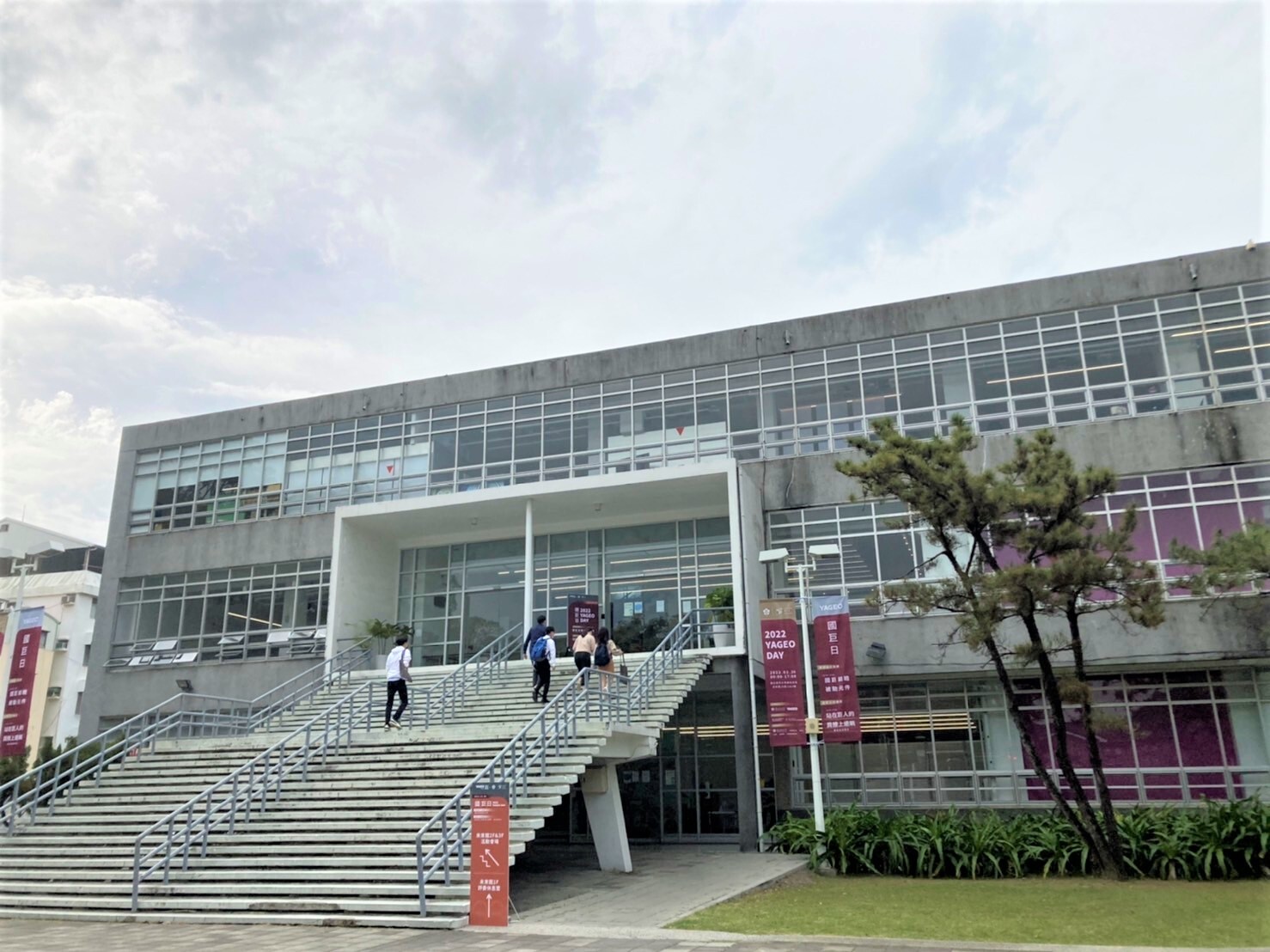 2022 YAGEO DAY held in NCKU Future Venue on March 30th
Pierre Chen graduated in Class 1980 from NCKU Department of Engineering Science and was honored as a Distinguished Alumnus in 2020. On top of being an elite international entrepreneur, he is also someone who enjoys art collection, wine tasting, and delicacies. Pierre Chen possesses not only the brave and strategic thinking of an entrepreneur, but also humanitarian care and global perspective. In his speech, he shared the story of how he worked his way through his studies and attained the first piece of his art collection; how he came out on top in the tough competition of passive component field and led YAGEO to become the leader in international top technology; and how he, under immense work stress, managed to balance his rational technological life with the sensibility of art and life.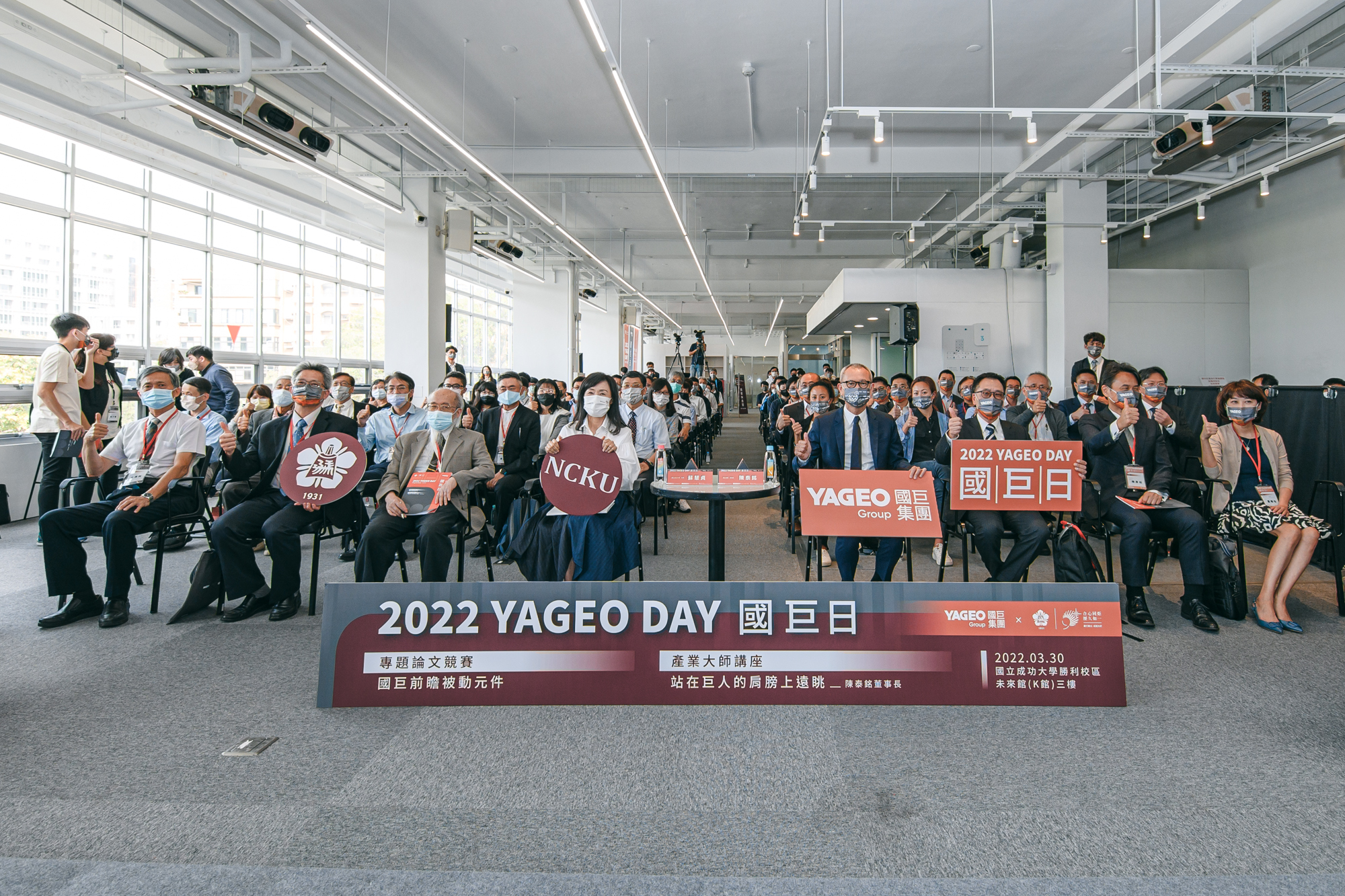 Pierre Chen, founder and chairman of YAGEO, to give a speech and guide the students
Looking back on his journey, Pierre Chen walked the audience through his experience from resolutely going into an industry without strong leaders, to now leading the international passive component giant YAGEO. He shared the secrets to his success. "Your passion stems from your interests, and passion is your motive to persevere for success," he emphasized. Meanwhile, he advised that finding the right company suitable for your development would be more beneficial than simply jumping into a popular field.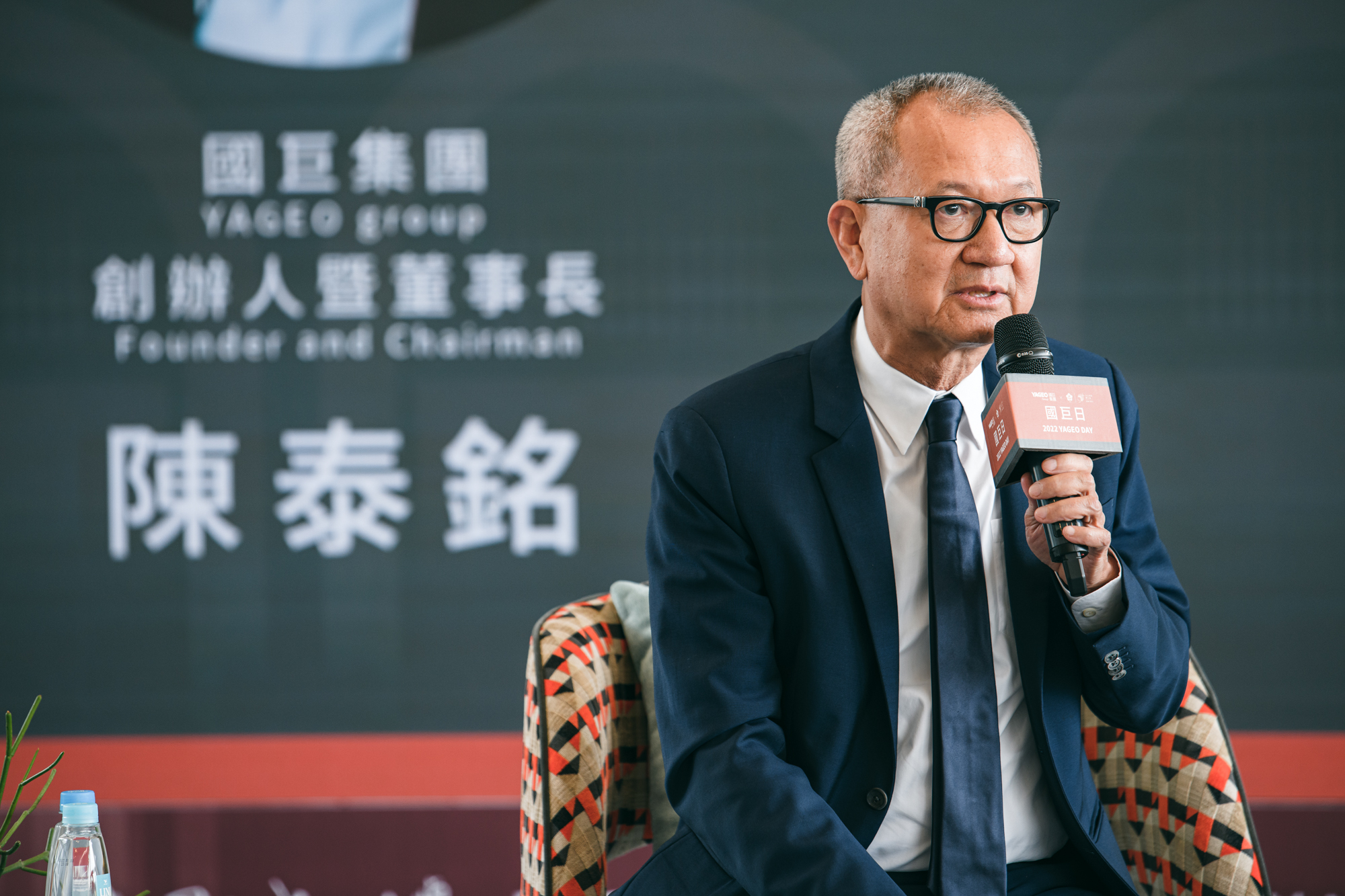 Pierre Chen emphasized that "curiosity is the root of learning, and passion will support one through hard times"
Huey-Jen Jenny Su, President of NCKU, expressed that Pierre Chen makes a great model who is true to his values and sincerely loves and devotes himself to his career, while continuously creating a culture of innovation. After the event, Pierre Chen was presented the recognition of Distinguished Chair of Innovation. "I'm grateful to NCKU. I spent the four years here in NCKU as a happy student, and I'm feeling a lot of emotions returning here today. In my opinion, I'd rank NCKU first before NTU, NCTU, or NTHU. Knowledge is a valuable asset, but we have to effectively apply it into practical use. NCKU graduates are the best at this, and I'm exceptionally proud to be an alumnus of NCKU." His receiving speech sparked applause from all audience.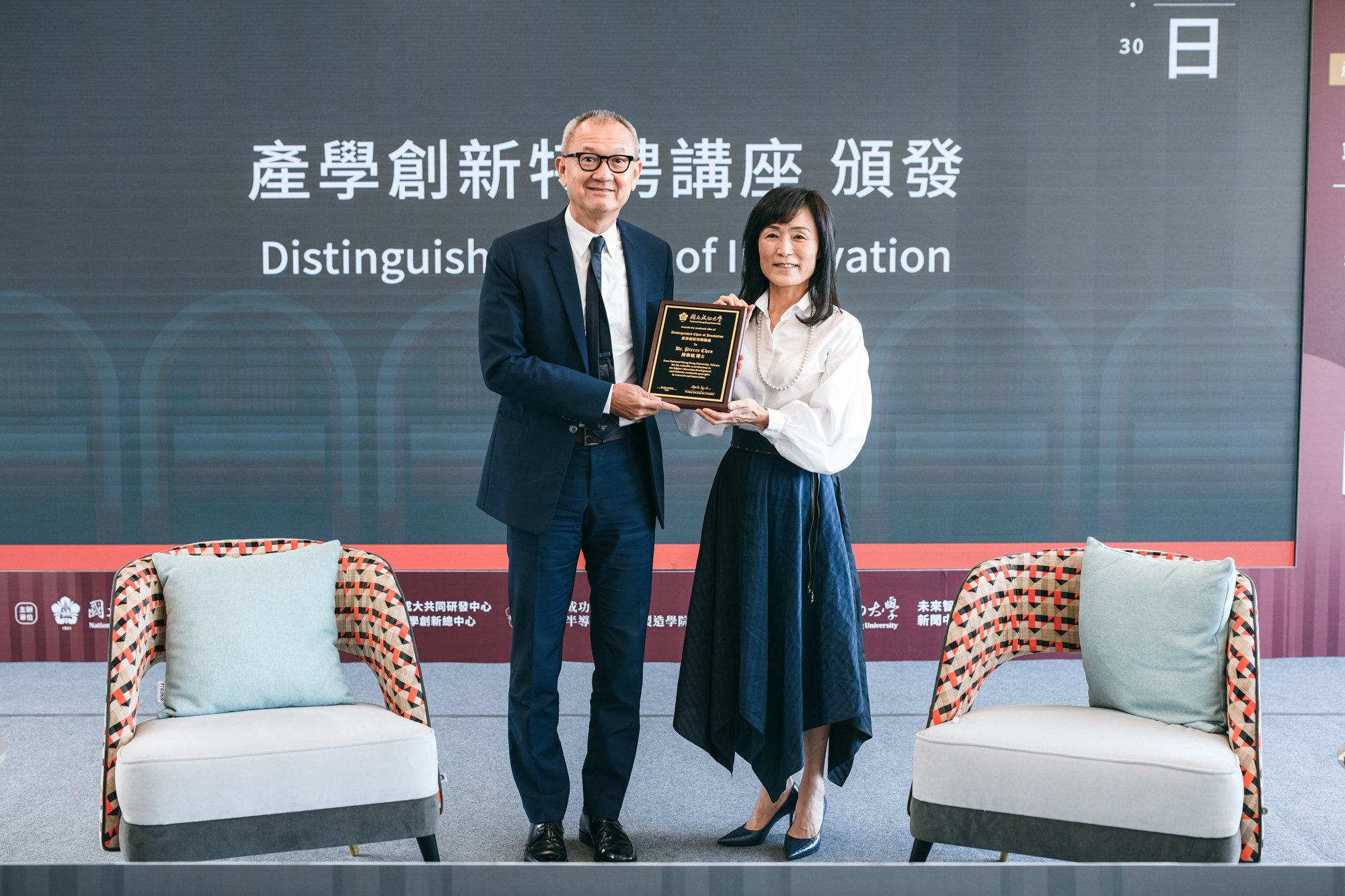 Huey-Jen Su commemorated Pierre Chen as the Distinguished Chair of Innovation
2022 YAGEO DAY saw the first YAGEO Passive Component Topic Paper Competition, which invited all students in the nation to submit papers regarding fields that YAGEO is involved with. The competition invited executives and academia representatives as judges. Moreover, to cultivate outstanding talents in NCKU, YAGEO has set up the Scholarship of YAGEO Corporation in 2021, which each year offers 60,000 NTD to a maximum of 15 NCKU students, for graduate and undergraduate students of all departments. After verification of the department of YAGEO, the scholarship recipients in 2021 include seven undergraduate students, seven graduate students, and one PhD student, who study in fields including science and engineering, humanities, business management, biology and medicine, and computer and information science. The scholarship award ceremony was held on the day of the event.
Award ceremony of the Scholarships of YAGEO Corporation
NCKU and YAGEO set up a joint research center in November of 2020, which serves as a bridge linking industry and academia, actively promoting two-way talent cultivation, communication, and technological breakthroughs. It has expanded from 3 projects per term to currently running 10 ongoing projects. 10 teachers and more graduate students from NCKU Departments of Material Science, Resources Engineering, Electrical Engineering, Chemical Engineering, and Core Facility Center participate in the projects.