Google x NCKU AI Foresight Workshop: Discuss Latest AI Studies with Experts
Edited by Elysee Chung. Image credit to Yu-Hau Tsai.
On Oct. 5, the "

Google x NCKU: AI Foresight Workshop

" was held by National Cheng Kung University (NCKU) at the NCKU Future Venue, inviting Google experts to share knowledge about Artificial Intelligence (AI) Algorithms and the Energy-Efficiency in AI Computing or Quantum Computing. The workshop aims at inspiring participants to think about prospective studies of AI and the social values it brings.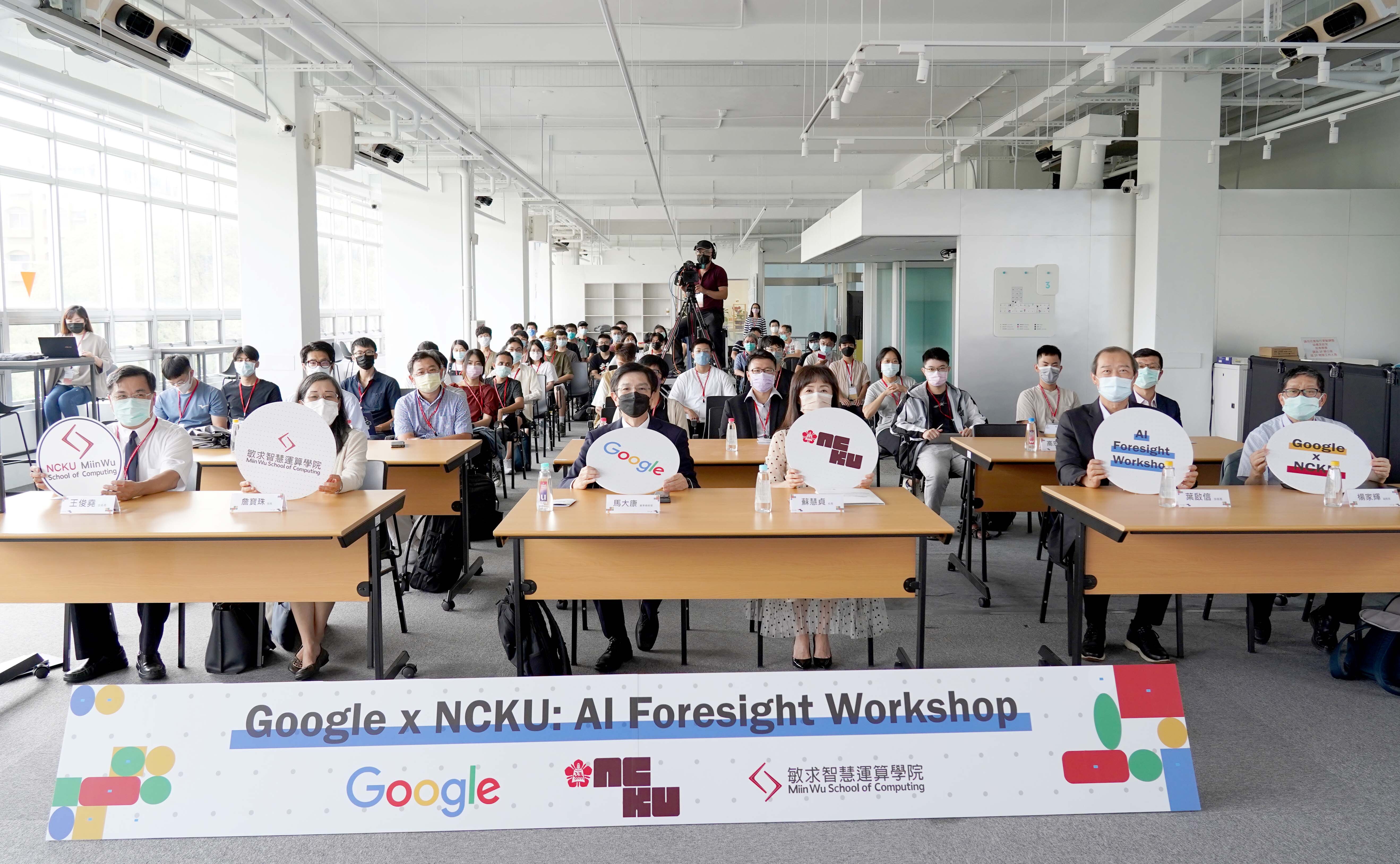 Google expert discussing the prospective study of AI with students and faculties in the AI Foresight Workshop.
The "Google x NCKU: AI Foresight Workshop" was held in both online and physical form. The Future Venue was filled with students from various departments, including Department of Electrical Engineering, Department of Chemical Engineering, and Department of Engineering Science.
Huey-Jen Su (
蘇慧貞), the president of NCKU
,
mentioned that during the past 90 years since the founding date of NCKU, people have been working hard every day to make changes in the world, transforming efforts into important meanings. "I would like to thank from the bottom of my heart to each student who came here today, your willingness of participation shown your concern to the future changes that will take place, and your participation, commitment and understanding brought motivation to the faculty and the companies to keep working on this topic. As an ambitious community, I believe we will work together and dedicate ourselves to lead NCKU to a bright future."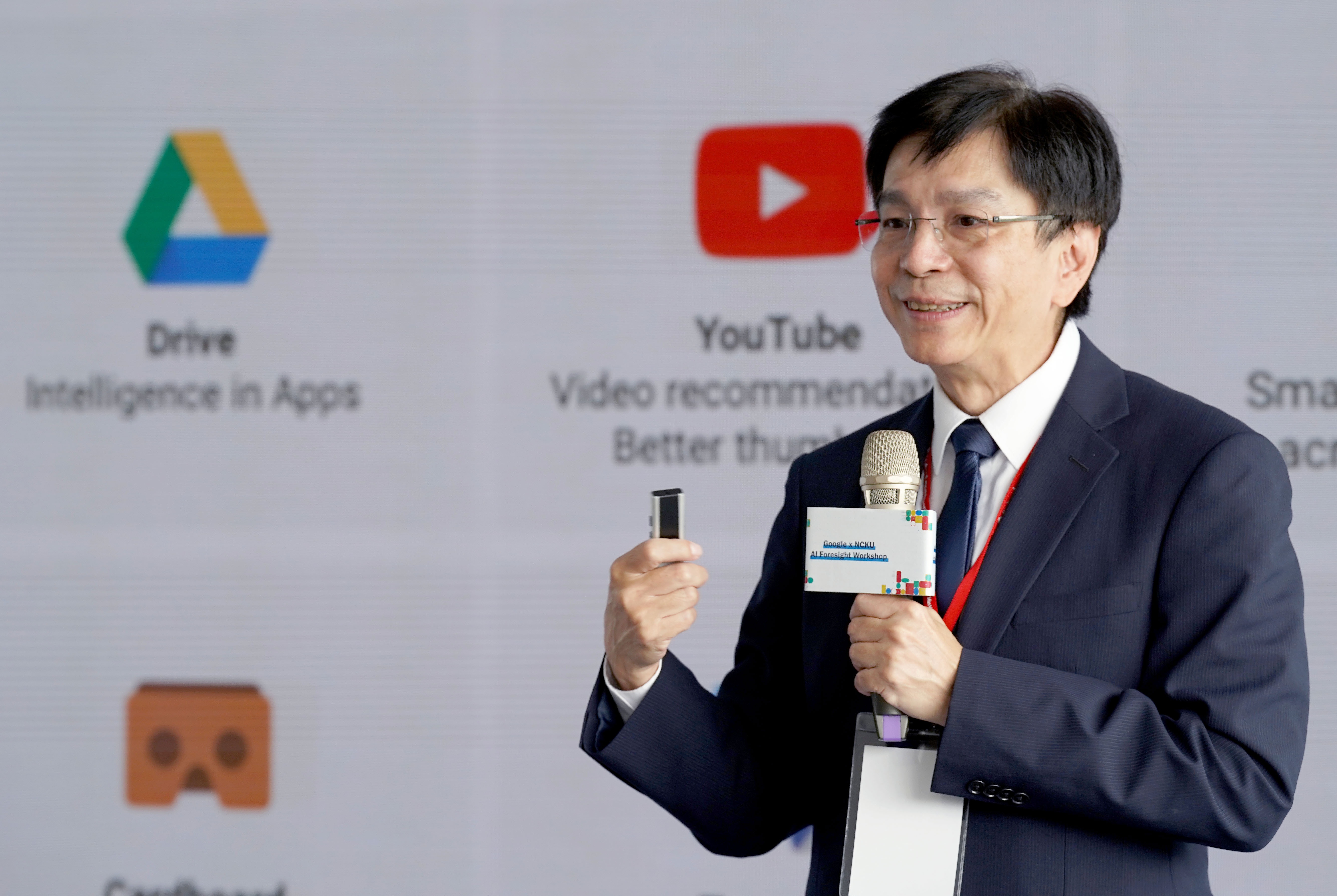 Jason Ma (
馬大康), the Engineering Director of Google Taiwan gave the opening speech for the AI Foresight Workshop.
Jason Ma (
馬大康) graduated from Department of Electrical Engineering of NCKU in 1986
. After receiving bachelor degree from NCKU,
Jason Ma
studied abroad to University of Washington. In 1933, he obtained a Ph.D. in Electrical Engineering, specializing in integration and innovation of power systems and AI Expert Systems. He was honored to be listed in the Marquis Who's Who (MWW) in 1998. Ma said, "with the evolution of AI technology, more innovative business opportunities will emerge in the post pandemic era." Google continues to build a diverse talent pool to analyze user experience, and find the right market for the products and services.
This year's "Google x NCKU: AI Foresight Workshop" was led by Paul-Choo Chung (
詹寶珠
), Dean of the Miin Wu School of Computing, and College of Electrical Engineering & Computer Science. The workshop invites Google experts from Taiwan, the United States, Japan, and India to join the discussion on quantum computing, AI, cloud computing, and computer architecture. The topics discussed include – AI and Algorithms, Energy-Efficiency in AI Computing, Quantum Computing, the social values brought by AI, and the current market trends and foresight of the AI industry. The workshop attracted hundreds of students and faculty members to participate, hoping to further promote cooperation in talent cultivation among industries, universities, and institutes.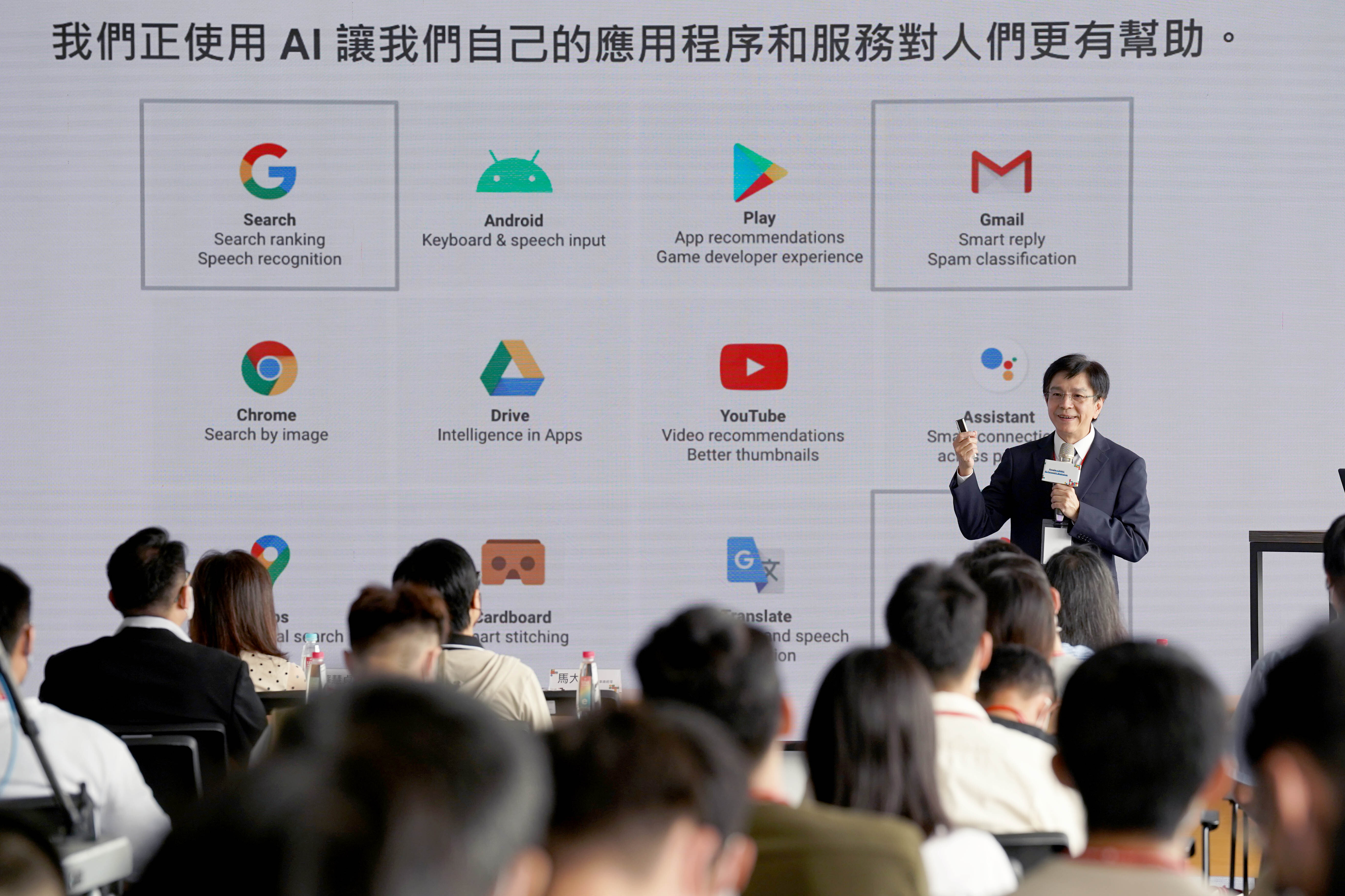 The Future Venue was filled with students from various departments.
Google has been actively investing in innovative technology for many years to nurture software, hardware and semiconductor talents. The Google University Relations Program launched in Taiwan in 2020 and has made good progress in cooperation with NCKU students and faculties.