Gold Medal Won by NCKU iGEM Team in Paris
Written by Hsu Tsu-Yueh. Image credit to NCKU iGEM team.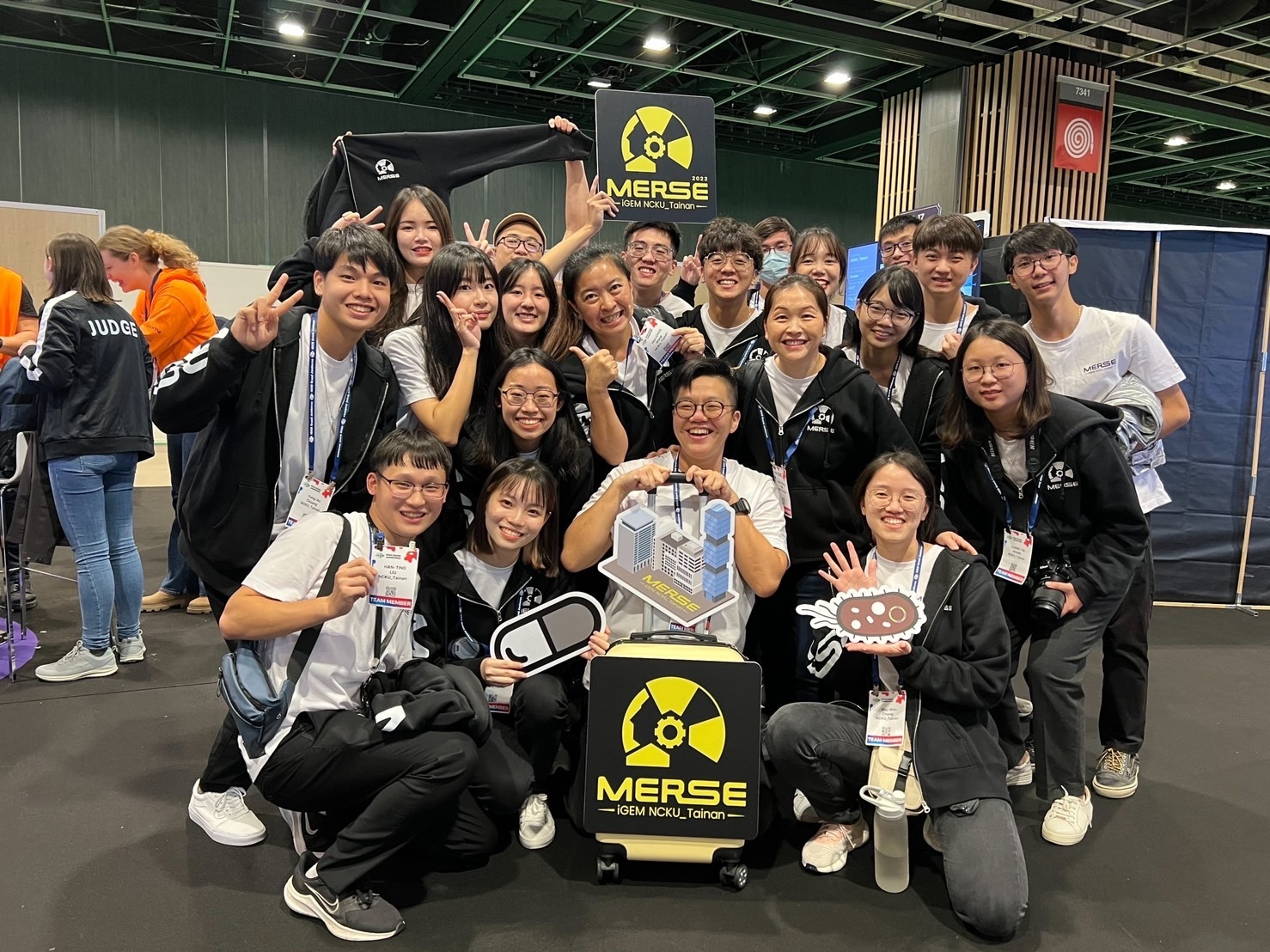 iGEM NCKU brings home the 7th gold medal.
MerSe, a team from National Cheng Kung University, won the gold medal in the International Genetically Engineered Machine Competition (iGEM). The team attended the event in Paris, France, from October 26 to 28, and took home with them the 7th gold medal for NCKU!
With the advancement of technology, space travel is no longer a dream. However, space radiation and its effect of organisms have posed as a constant challenge in related efforts. This year, the NCKU iGEM team, MerSe, engineered E. coli so that it can synthesize selenomelanin, a melanin that contains Selenium and shows better radiation resistance than regular melanin. In addition, the modified E. coli produces GABA (γ-Aminobutyric acid), a type of neurotransmitter that aids sleep. These features of the E. coli are hoped to be helpful during space travel. The team's creative name MerSe comes from a combination of 'melanin' and 'Selenium', and a twist on the French word 'merci' because the contest is held in France this year.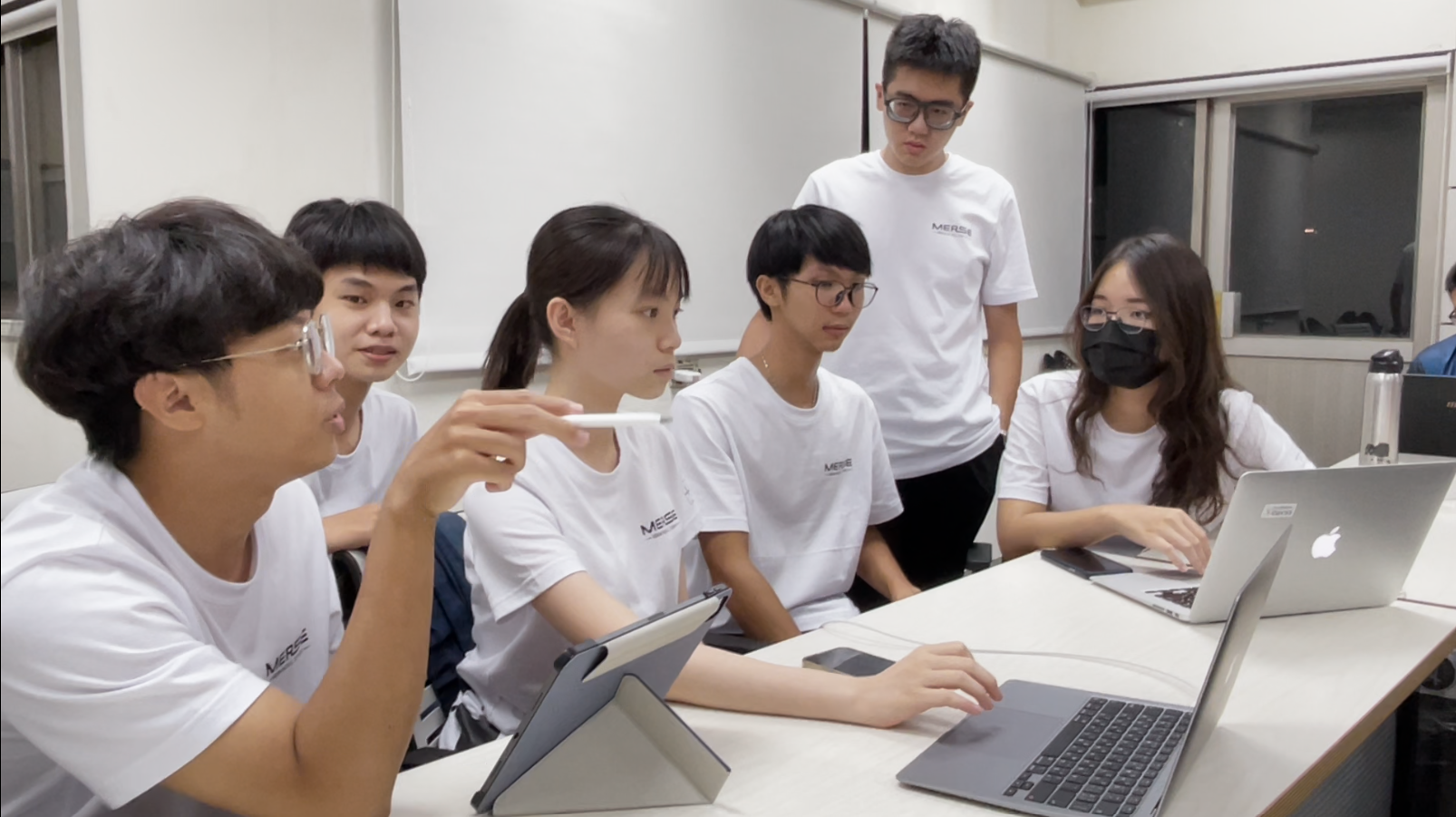 The NCKU team modified E. coli to synthesize selenomelanin, which shows better radiation resistance than regular melanin.
MerSe is led by Prof. I-Son Ng of Dept. of Chemical Engineering, Prof. Han-Ching Wang of Dept. of Biotechnology and Bioindustry Sciences, Prof. Yi Yang of Dept. of Physics, Assistant Prof. Masayuki Hashimoto of Institute of Molecular Medicine, and the CEO of Atelier Future Leslie Y-P Tsai. The members include 19 students from the Dept. of Medicine, Mechanical Engineering, Chemical Engineering, Medical Laboratory Science and Biotechnology, International Degree Program on Energy Engineering, Resources Engineering, Biotechnology and Bioindustry Sciences, and Life Sciences.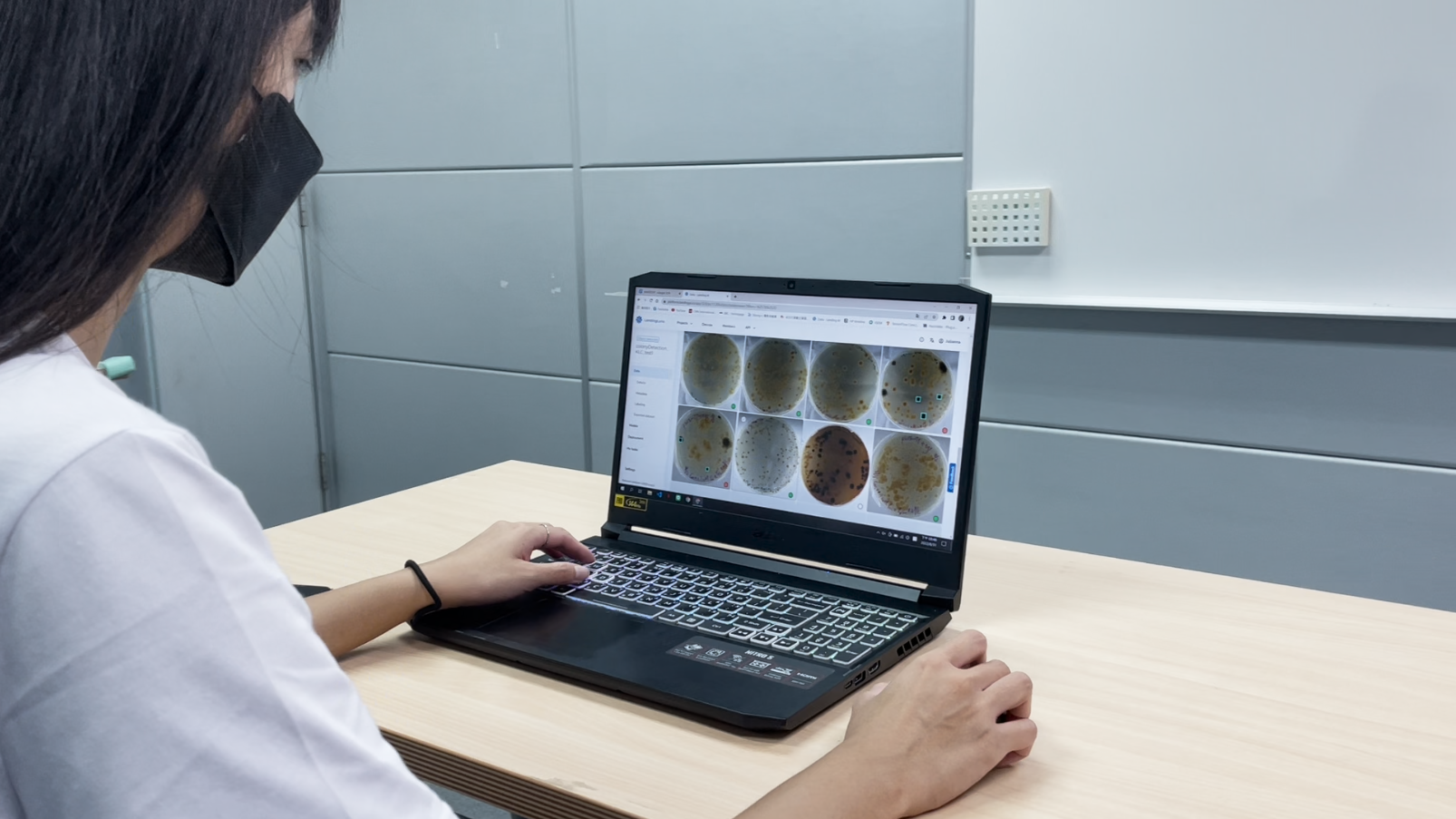 Artificial intelligence is incorporated as the NCKU team utilizes deep learning in analyzing the colors and sizes of the bacteria colonies.
Team Vice Leader Zih-Han Chen stated that the first step of the research process is to produce the 21st amino acid, the Selenocysteine, before synthesizing the selenomelanin, the melanin that contains Selenium. Their results find a 3.6 times better radiation resistance than regular melanin. In order to mimic the environment in space, the NCKU team sought help from Dr. Chih-Hsun Lin of Academia Sinica. They designed the hardware "MerStage", a device that carries a UV stage where bacteria samples can undergo UV-C exposure. Also installed on MerStage is a microfluid chip, which utilizes hanging drop microfluidic technique to simulate the microgravity environment in space for the bacteria to aggregate. The design accomplishes the space simulation in a simple and cost-effective way. In addition, the team incorporates artificial intelligence (AI) in their project as they apply deep learning method in the analysis of color and size of bacteria colonies, cutting out the arduous process of manual selection and effectively reducing the labor costs in the space industry.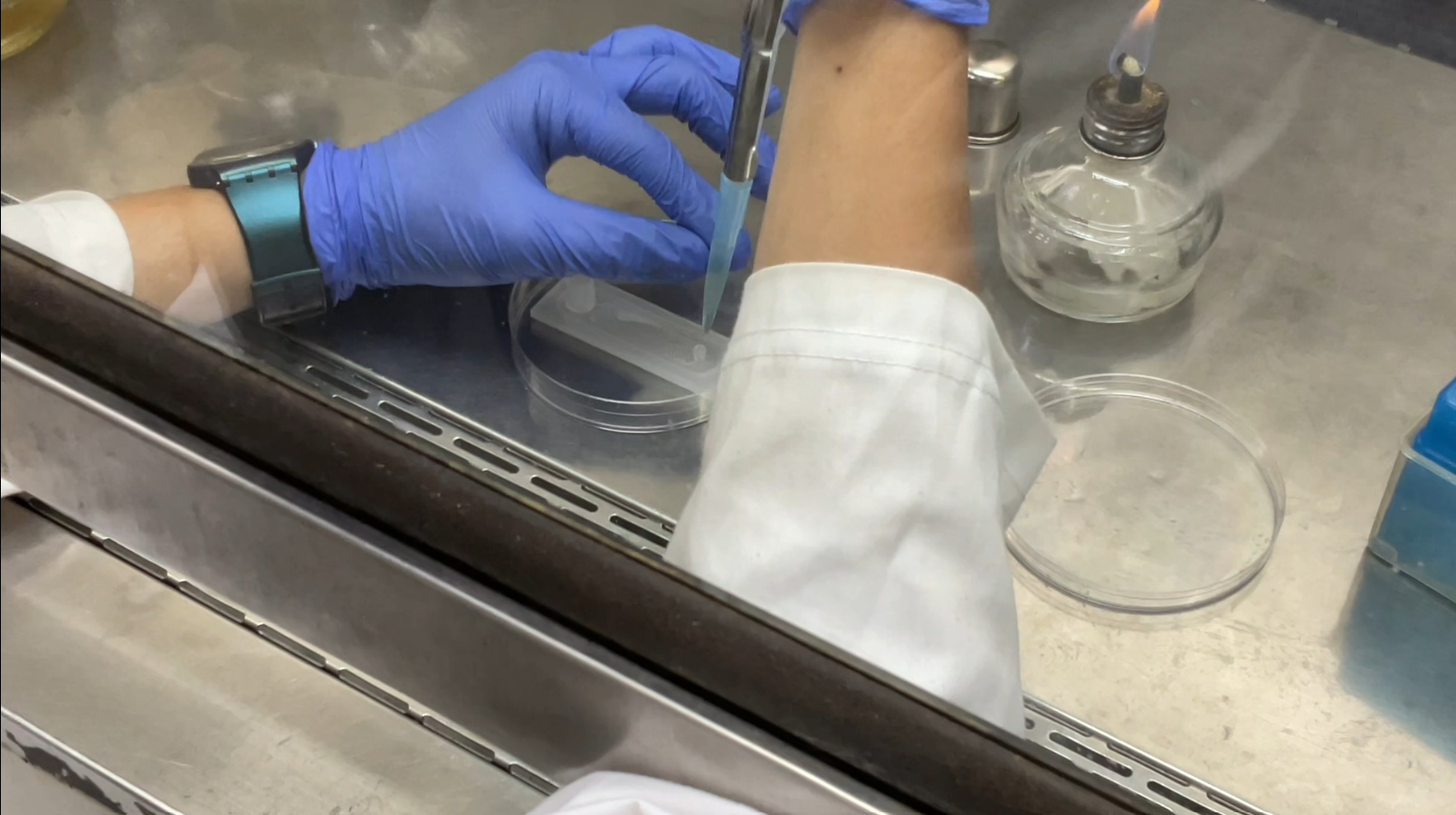 The NCKU team synthesized selenomelanin, a melanin that contains Selenium and shows 3.6 times better radiation resistance than regular melanin.
The iGEM competition offers a platform that brings together the international talents in the fields of science and synthetic biology. The NCKU team attended the 13th AFOB (Asian Federation of Biotechnology) Regional Symposium in June this year. This conference gathered teams participating in the iGEM competition, who were from 14 higher education institutes in Taiwan, Japan, India, and China, to exchange and learn from one another's projects. In addition to participating in conferences and competitions, the NCKU team produces their own weekly publication, talk shows, podcast, and workshop to promote related knowledge and news with their interdisciplinary skills. Yu-Hsuan Hsiao, who is manages such activities, expressed her hope for more people to find an easy introduction into the world of synthetic biology.
The financial worth of the MerSe project is expected to rise to 539 billion US dollars by 2050 as the space industry continues to grow. Nevertheless, the true value of MerSe lies in its possible applications. As it opens the door to all types of uses of Selenium synthesis, ranging from medicine, nutritional supplements, food, even to fuel, this technology is well on its way to become a powerful tool for biomanufacturing in space. The NCKU iGEM team takes gradual steps to realize human's dream of space exploration.