The Power of Collaboration with Southbound Talents
Written by Sarah Wu. Image credit to Yiao Tian Sun.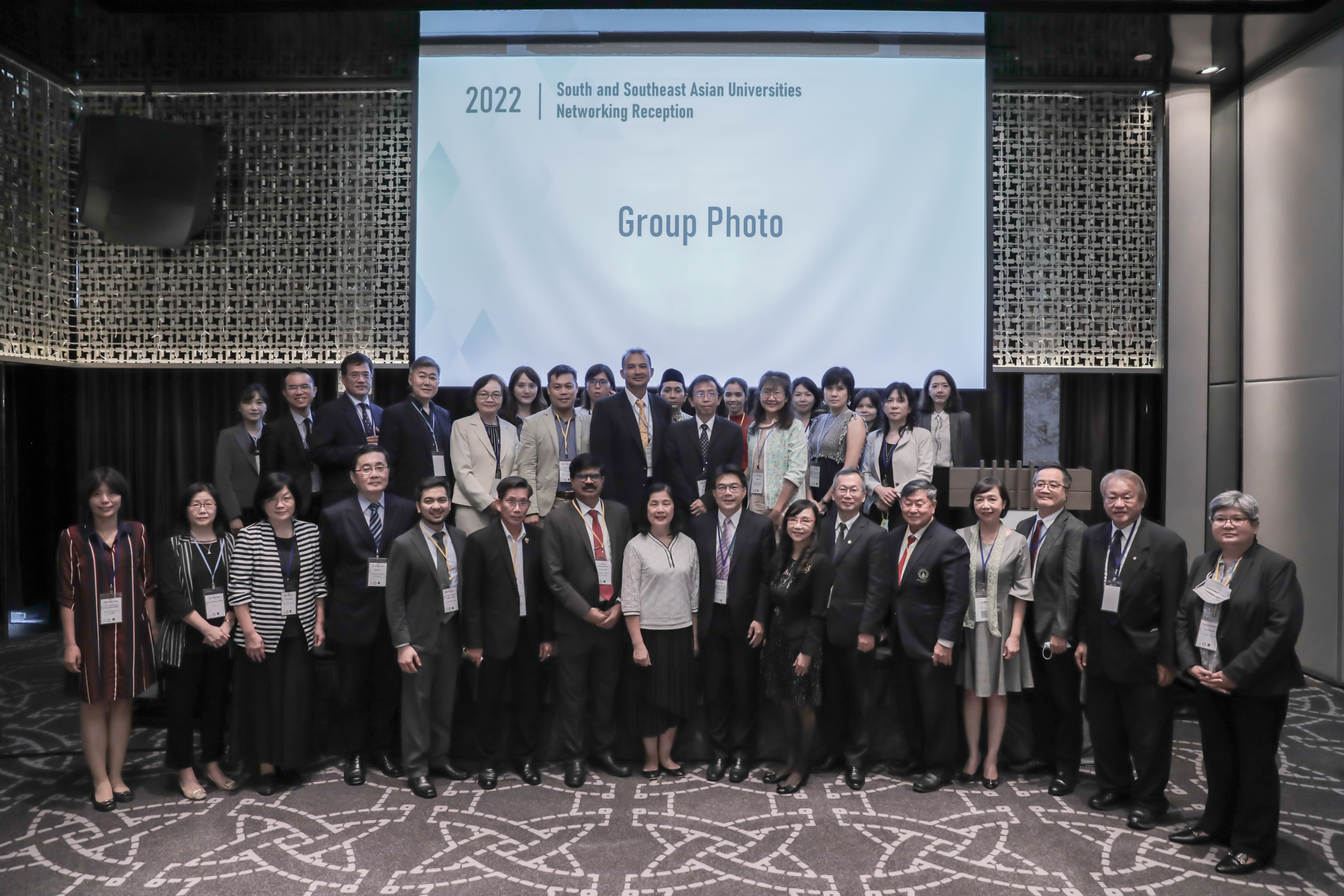 The
South and Southeast Asian Universities Networking Reception on Nov. 22 at Regent Taipei was held by NCKU and FICHET
National Cheng Kung University (NCKU) and the Foundation for International Cooperation in Higher Education in Taiwan (FICHET) has organized the 2022 South and Southeast Asian university networking reception on Nov. 22, Tuesday.
"The mission of FICHET is to enhance Taiwan Higher Education international competitiveness, to leverage Taiwan's advantages in academia and research, and to innovate the cooperation, transnational and transdisciplinary, in higher education," said CEO of FICHET, Dr. Tiffany Hui-Kuang Yu. "Our inter-university exchanges are a critical link in these efforts, creating platforms for global collaboration in research and education, allowing us to share resources and build synergies which will lead us to a better world."
The event was attended by 5 international universities, 17 Taiwan universities and 4 keynote speakers, including Dr. Nicole Yen-Yi Lee, Director General, Department of International and Cross-strait Education, Ministry of Education (MOE), Mr. Chi-Yu Chou, Deputy Director General, Department of East Asian and Pacific Affairs, Ministry of Foreign Affairs (MOFA), Prof. Banchong Mahaisavariya, President, Mahidol University of Thailand and Prof. Chellamuthu Muthamizhchelvan, Vice Chancellor, SRM Institute of Science and Technology of India.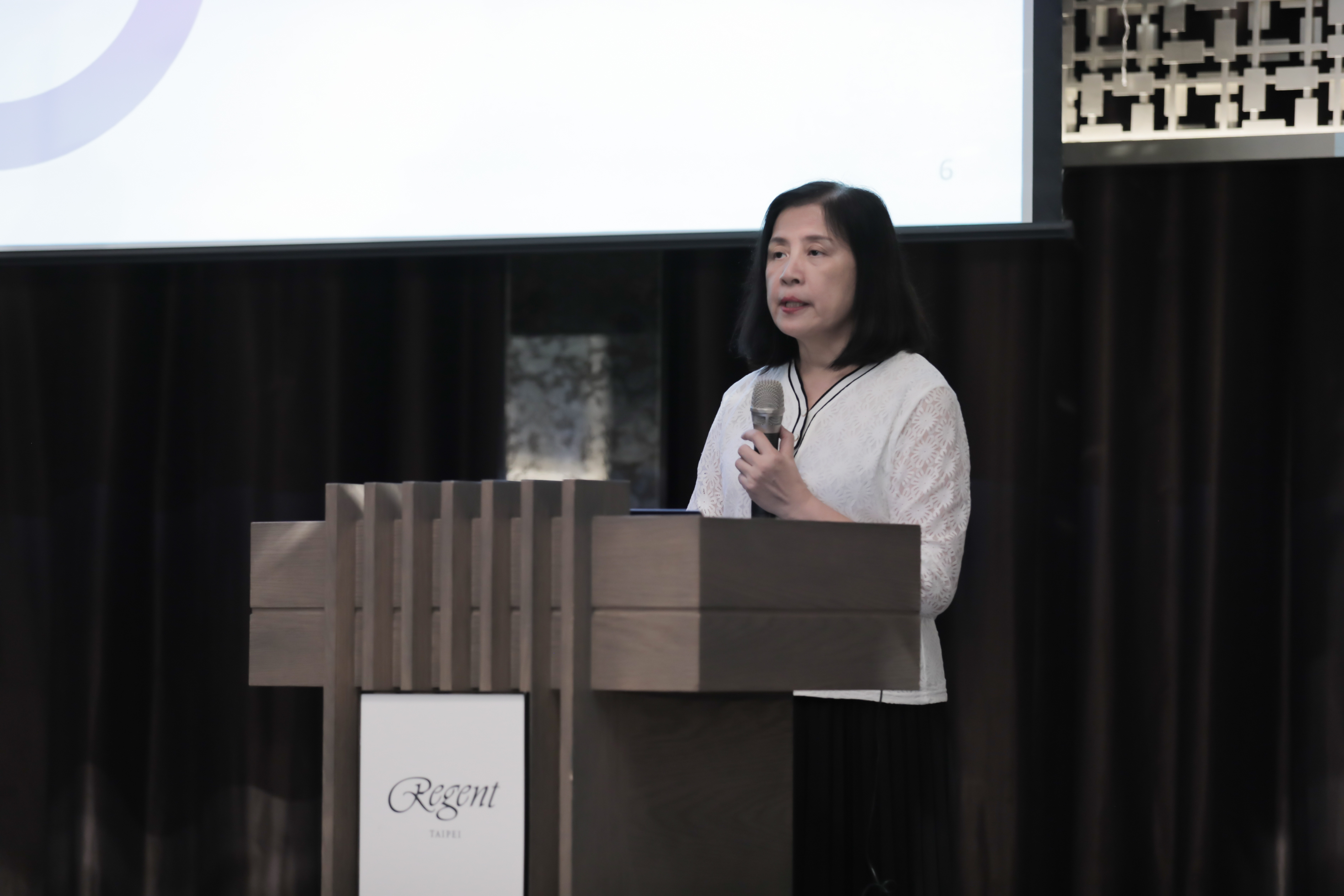 Dr. Nicole Yen-Yi Lee introduced the t

he Southbound Talent Development Program of the Ministry of Education(MOE)
"The number of international students in Taiwan continues to grow, especially of degree programs and from new southbound partner countries," said Dr. Lee of MOE. About two of the third of the international students in Taiwan are from the 18 countries in South Asian and Southeast Asia. The number of students from New Southbound Partnering countries studying in Taiwan has increased from 25,268 in 2017-18 to 41,177 in 2021-22, despite the Covid-19 pandemic since 2020.
In addition to scholarship for inbound students, MOE also launches the International Foundation Program (IFP) for international students without Mandarin Chinese proficiency, with Chinese language course fee subsidies and the work permit in the preliminary language study year. MOE's New Southbound Industry-Academia Collaboration program has generated the enrollment of 12,764 students to 371 programs of industry, services, healthcare and agriculture, between 2017 and 2021.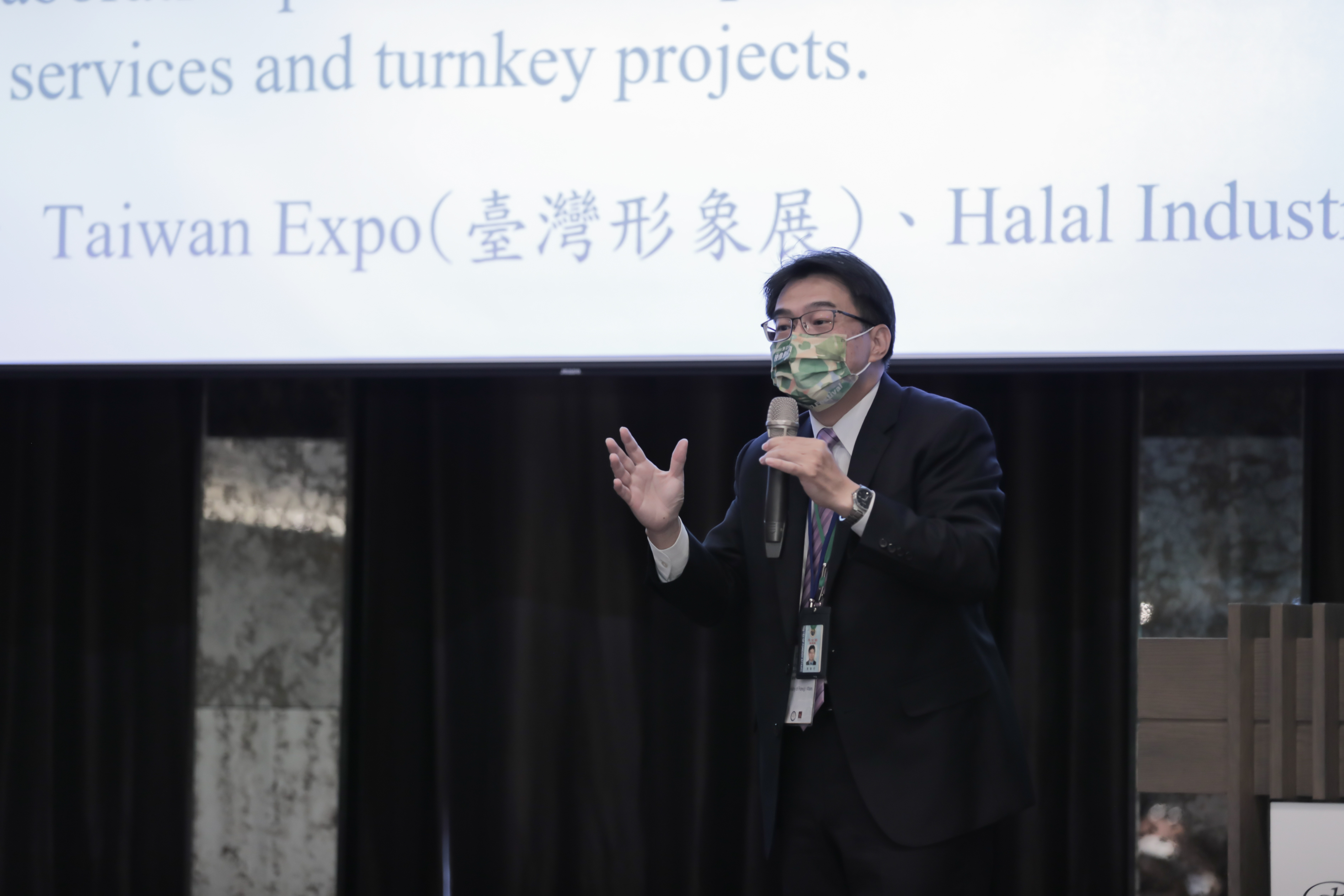 Mr. Chi-Yu Chou shared the The New South Policy Elite Program launched by

the Ministry of Foreign Affairs (MOFA)
The New South Policy Elite Program has been launched by the Ministry of Foreign Affairs (MOFA), including the five-month healthcare scholarship program at Taipei Medical University from Sept. 2022 to January 2023, noted Vice Director Zhou of MOFA.
President Banchong Mahaisavariya mentioned the impacts caused by "

VUCA world" era
"The future higher education needs cultivate the talent to take on the VUCA world with accelerated changes from the 4th industrial revolution, lifelong learning and digitalization," said Dr. Mahaisavariya. "The university's responsibility is to create the human capital and knowledge capital for the future of employability, global talented, high impact research, creativity & innovation and entrepreneurial-minded."
President Mahaisavariya concluded, "collaboration is essential to secure our own country and help the neighbor countries in the region. To take on the VUCA world challenges, it takes five key words: Academic, Global & Experiential, Industry Relevant, Lifelong Learning and Entrepreneurial."
Vice Chancellor

Chellamuthu Muthamizhchelvan noted that mutiple factors led to new learning methods today
"The learning landscape is evolving," noted Dr. Muthamizhchelvan of SRMIST. "We are moving towards to the personalized training. This is a big challenge for all the academicians. The way how knowledge has been created, accessed, and shared is changing due to the evolving technology."
"Now the knowledge has to be delivered at the request of the individual learning, due to the rise of Tech in content creation and curation by augmented reality (AR) and virtual reality (VR), communication & delivery by virtual communication and content management on cloud platforms and chatbots, and adaptive systems with AI-powered and learner-based pace and path management systems and assessment tools"."
"The new age learning will be enabled by the evolving technologies, such as video & streaming as edutainment, learning management system (LMS), collaboration & socializing platform, AI/ML for personalization, Meta for immersion, affordability and scalability of Tech, 3D holographic avatars and images, flexible electronics, auto translation, etc. All these technologies will be impacting to the learning styles of students."
"As a faculty member, we need to ensure the skills and knowledge of students. We need a compassionate action, with empathy plus integrity, to take on the challenges of the evolving technology," stressed Dr. C. Muthamizhchelvan.
Following this NCKU-FICHET networking event, NCKU organized the SATU Presidents' Forum on November 23 to 24, aiming to explore more opportunities for mutual and sustainable collaboration of higher education with universities in the region.
Mahidol University

was the first medical school in Thailand and is now a world ranking university in life science. The university will also host the 2023 APAIE Conference and Exhibition (Asia-Pacific Association for International Education) in Bangkok, 13 to 17 March.
SRMIST

ranks the 19th out of 1,057 Indian universities, with 62,000 students and 3,500 faculty members in five locations in the country. SRMIST has launched the Taiwan Education Center and offers Mandarin Chinese courses. SRMIST is well known in engineering education and also one of the best colleges for artificial intelligence in India.