Prof. Yue-Dian Hsu Recognized as Ten Outstanding Young Persons of Taiwan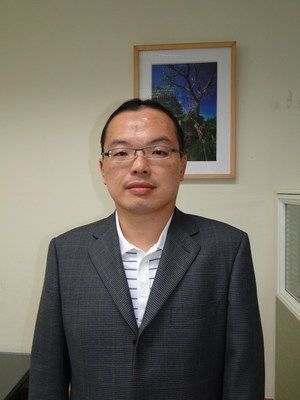 Dr. Yue-Dian Hsu, Distinguished Professor and Chairperson of Department of Law and Institute of Law in Science and Technology, National Cheng Kung University (NCKU), has been honorably recognized as Ten Outstanding Young Persons by the Junior Chamber International (JCI) Taiwan, World Federation of Young Leaders and Entrepreneurs. Director of JCI Taiwan, Po-Chang Shen, and Director of the Selection Committee, Jin-Pyng Wang, presented him with this award on Nov. 24th in Taipei. Academician Michael Ming-Chiao Lai, President of National Cheng Kung University, praised Prof. Hsu's compassion, integrity and commitment to protect people with law. He is a renowned scholar in Education Law, Culture Law and Religion Law, and pioneers academic publication in these fields in Taiwan. He serves as a member on various committees of Executive Yuan, Examination Yuan, Ministry of Education, Ministry of Justice, and Tainan City Government. He is also the Supervisor of National Culture and Arts Foundation and Director of Sustainable Taiwan Cultural Foundation. His accomplishments have been recognized by the Das Forschungsstipendium der Alexander von Humboldt-Stiftung, MARQUIS Who's Who in the World, IBC Cambridge, England 2000 Outstanding Intellectuals of the 21 Century 2009/2010, IBC Cambridge, Top 100 Educators (2009), and IBC Cambridge, International Educator of the year for 2009.

Recalling the past, his left hand was taken away in a train accident at the age of 6. However, it was also due to this "physical disability" that he was allowed to study instead of learning a skill to make a living, just like all his brothers and sisters did. Prof. Hsu concludes from this experience that with understanding and endurance, fortune can be harvested from misfortune, and he often encourages students or audience not to concern about immediate good and bad experiences.

As a boy, he was often mocked or even physically assaulted, but he was not bothered in the beginning. What made him sad was the sympathy in people's eyes. Gradually, with outstanding academic achievement, he gained respect from people. The Chinese academic elitism, though being a pathetic value system, did save him in childhood. This led him to appreciate the dual nature of any issue or system. Prof. Hsu urges people to understand the whole picture, for they will be less bothered in this way. Emphasizing the power of compassion, Prof. Hsu encourages people to employ more compassion and less opinion in life.

Where do Prof. Hsu's endurance and ambition come from? He said they were related to family background. His parents supported the family by carrying bricks. While in the 5th grade, he saw his mother carry bricks for the first time, and blood oozed from her shoulders. Painfully, she just hid into a toilet to cry. Seeing this scene, he made up his mind to study hard to excel and seize every opportunity for advancement. Though not being the smartest child among family peers, his determination made him the only one advance to university.

His understanding of the human condition deepened in high school days, for he came to realize that academic performance and social status could change perception of physical images; hence he urges people to go beyond the superficial body image to understand the person within. Compared to the vast universe, individual life is limited and eventful; hence it is wise to be detached to this temporary existence. Prof. Hsu commented that this understanding is part of the reason why he strives to transform Taiwan into a multiple culture society.

Prof. Hsu expressed his gratitude for Taiwanese people for supporting his study with scholarships and government fund. In return, he is committed to enhance Taiwanese people's wellbeing through law study. He has published 77 academic papers (among those 34 are published in TSSCI journals), 60 academic book chapters and conference papers, and has been funded by the National Science Council from 2000-2009.