NCKU President Lai Speaks at His Last President's Forum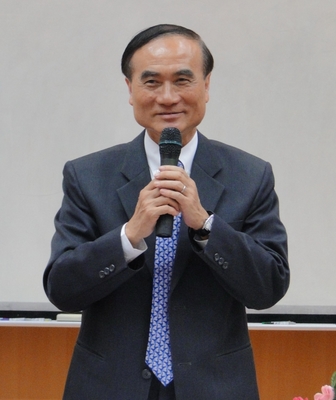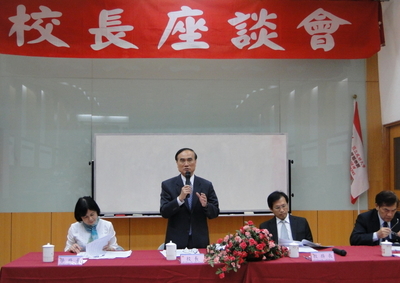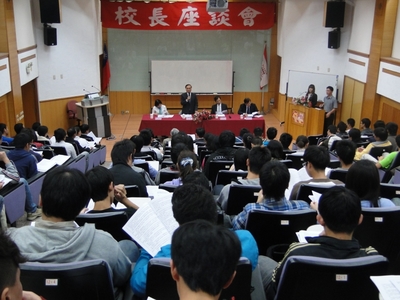 Tainan, Taiwan, December 6th, 2010

As President Michael Ming-Chiao Lai of National Cheng Kung University (NCKU), Tainan, Taiwan, will leave his office after four years of presidency in the coming February 1st, he has spoken to the students for the last time in the President's Forum held on December 6th in the Conference Room of College of Management.

NCKU President Lai has expressed, "It is a wonderful thing that students are caring for the school and the society, but they must understand how to explore and ask big questions rather than small questions. The way one raises his or her question reflects the ability of how he or she express a problem for others to understand and to find a solution. On the contrary, to ask questions in a sharp way will often trigger antipathy and thus the question will not be accepted easily and will not receive a solution."

NCKU Student Union revealed, "President Lai is a unique President and an elder who is very close to the students. When he meets students on the road, President Lai will stop and talk to us about the recent events at school and whether the university needs improvement. I can still recall that when I entered the university, it was also the time that President Lai assumed the position of the President. From that day on, I have witnessed the gradual transformation of NCKU, including hardware equipments, faculties and campus environment."

In addition, President Lai has solved issues that students have raised in various meetings in the shortest time, and now he is about to leave his office, everyone is reluctant to see him leave, thus in order to express students' gratitude toward President Lai, the Club of Association of NCKU will organize a farewell party on December 28th in Student Activity Center.

The coordinator of the President's Forum emphasized, "The President's Forum has shortened the distance between the President and the students through face-to-face exchange. Issues that we normally believe are difficult to solve have become easier after mutual exchange. President Lai is not merely a wonderful elder, but he is also a friendly scholar. I remember the theme of the previous President's Forum was environmental protection and the film Avatar was playing at that time, thus we used the portrait of President Lai to make an Avatar and the posters were soon gone. This shows that President Lai is an open-minded President with a sense of humor. I truly appreciate his enormous efforts for NCKU."

In addition to President Michael Ming-Chiao Lai, Vice-President for Student Affairs Bih-Ching Shu, Vice-President for Academic Affairs Ming-Jer Tang, Vice-President for General Affairs Jing-Wen Chen, Dean of College of Liberal Arts Chung-Hsiung Lai and more than two hundred students have participated in the President's Forum.