NCKU Launches Program to Help Financially Disadvantaged Students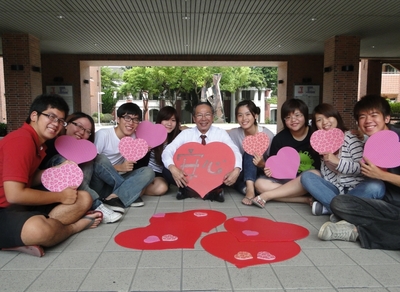 Tainan, Taiwan, September 7th, 2011

National Cheng Kung University (NCKU) has launched a relief program to help financially disadvantaged students receive up to NT$8,000 per month for 4 years so they can better focus on their study.

"The relief fund of more than NT$10 million (US$343,000) will help relieve students' financial pressure so they can focus on schoolwork without being distracted by part-time jobs," said Hwung-Hweng Hwung, president of NCKU.

"The fund will grow as people donate money and graduated students begin paying back their loans. In this way, the program will continue to benefit future students."

Hwung hoped to raise NT$200 million from more alumni and cooperating partners to provide sufficient fund for the next 10 years.

Every full-time student enrolled at NCKU whose household annual income is below NT$300,000 is eligible to apply for the relief fund from Sept. 12-26. Those who already applied for the Ministry of Education's student loan or have excellent performance in community activities will be considered first, commented Chii-Jeng Lin, the university's vice president for academic affairs.

Students can begin repaying the loans 3 years after graduation, with the amount of loans per semester being divided into 12 installments. The installment plan can be extended if they fail to find employment or continue to have low income.

Wan-Rong Yan, president of the NCKU student union, cited an example of her friend who had to drop out of school after freshman year before earning enough money for the remaining 3 years.

"We all wanted to help her out but there was nothing we could do. I'm glad that President Hwung has launched a relief program for those in need," said Yan.