Famed Japanese Scholar to Lead NCKU Materials Science Research Center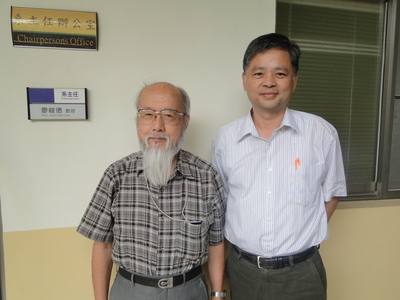 Tainan, Taiwan, September 15th, 2011

Masahiro Yoshimura, a world-renowned expert on ceramics and materials science, has been appointed director of National Cheng Kung University's Promotion Center for Global Materials Research (PCGMR), which will be launched on September 23.

"Under the leadership of Prof. Yoshimura, the Center will upgrade the university's global status via materials science and engineering," said Jiunn-Der Liao, director of NCKU Department of Materials Science and Engineering and coordinator of the Promotion Center for Global Materials Research.

Its missions include studying innovative materials and their processing and properties, educating global level research including presentation and communication skills for members and students, inducing international cooperative works in materials research and building global-level materials consortium among world universities and institutions.

Professor emeritus of Tokyo Institute of Technology, Japan, Yoshimura had been visiting professor of the Department of Materials Science at NCKU since January, 2010, and was later recruited as distinguished professor in July, 2011.

He has done research in the Materials Science and Engineering Laboratory of Massachusetts Institute of Technology, U.S., and the Laboratoire de Chimie Appliqee de l'Etat Solide C.E.C.M., France, and has received many awards such as 2006 Tokyo Metropolitan Academic Award, 2007 Research Award, Ministry of Education, Culture & Science, Japan and 2009 Lee Hsun Award, Institute of Metal Research, China.

Internationally, Yoshimura had served as president of International Solvothermal and Hydrothermal Association (ISHA), vice-president of the World Academy of Ceramics, and had been a member of the International Institute of Science of Sintering, Serbia. He has published 680 papers in peer-reviewed journals, 3 books and 30 patents, among others.

After the opening of the Center on September 23, the 2011 Nanotechnology for Advanced Materials Symposium will take place, to which about 40 scholars from Taiwan, United Kingdom, France, India, Japan and Korea have been invited to give lectures.