NCKU Fire Lab Receives World Certification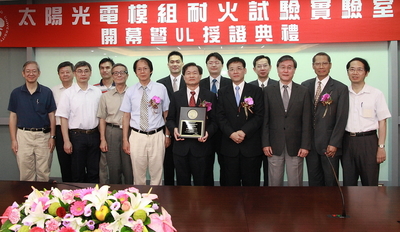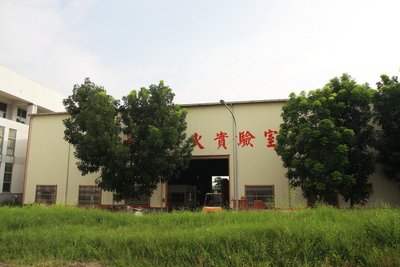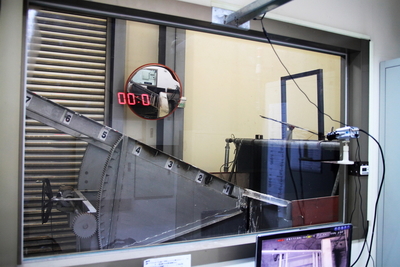 Tainan, Taiwan, September 20th, 2011

The Fire Lab for Photovoltaic under Fire Protection and Safety Research Center at National Cheng Kung University (NCKU) received certification from U.S.-based Underwriters Laboratory on September 20, becoming the second laboratory and the only one outside the U.S. to have achieved the honor.

The certification means that in the future, domestic factories can do all sorts of fireproof experiments in Taiwan without having to send bundles of testing objects to the United States.

"As various safety standards become increasingly stringent, it is unusual for National Cheng Kung University to receive the certification from Underwriters Laboratories. NCKU Fire Protection and Safety Research Center has cooperated with UL since 2001. I believe the honorable recognition will lead to further success for both parties," said Ralph Tang, General Manager of Consumer Products, UL Asia Pacific.

Underwriters Laboratories (UL) is an independent, non-profit product safety certification organization that has been testing products since 1894. It tests more than 18,000 types of products annually, and more than 17 billion UL Marks appear on products each year. Worldwide, UL's family of companies and its network of service providers include 55 laboratories, testing and service facilities.

UL develops standards and test procedures for products, materials, components, assemblies, tools and equipment, focusing on product safety. It also evaluates and certifies the efficiency of a company's business processes through its management system registration programs.

UL is one of several companies approved for such testing by the US federal agency Occupational Safety and Health Administration (OSHA).

NCKU Fire Protection and Safety Research Center was established in 1995. Since then, under the leadership of Director Ping-Lin Kuo, the center has cooperated with professors from different fields on fire protection inspections and validations. It has also worked with international inspection institutions to form a cross-business platform.

Prior to getting the UL certification, the NCKU Fire Protection and Safety Research Center has also received certificates of national government organizations, thus becoming a designated laboratory.