Happy 80th Birthday to NCKU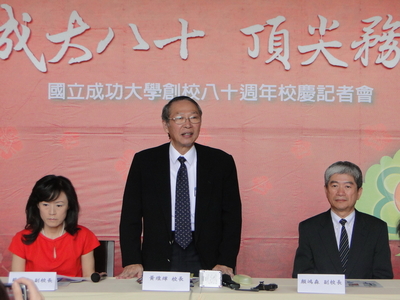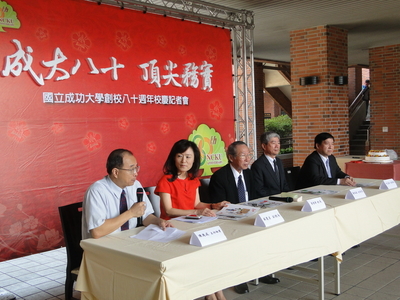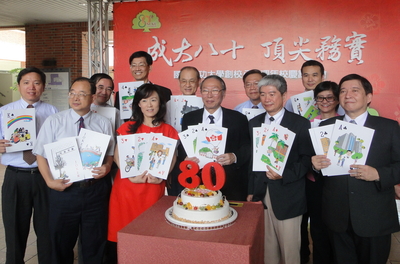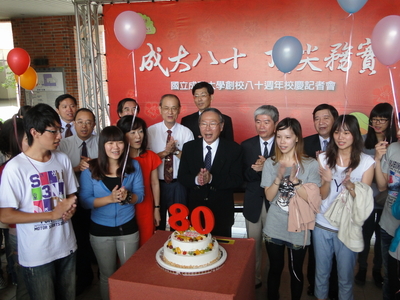 Tainan, Taiwan, September 27th, 2011

The Tainan-based prestigious National Cheng Kung University (NCKU) will commemorate its 80th anniversary on November 11th, 2011, with more than 2,000 alumni from around the world in a series of events starting in early October.

Academic and cultural activities to kick off in the coming month include an exhibition on the school's historical relics, a summit of three Nobel prize laureates, and an international marathon relay with students from National Taiwan University, Osaka University, National University of Singapore, University of Hong Kong and Peking University participating.

Ushering in the series of events will be the Nobel Laureate Summit Forum. Three Nobel Prize winners – 2002 physics prize laureate, Masatoshi Koshiba, Yuan-Tseh Lee, winner of 1986 chemical prize, and J. Georg Bednorz, 1987 physics prize laureate – will give lectures respectively on Oct. 6 and Oct. 13.

In addition, poker cards with hand-drawn campus scenes, students' activities and school figures, including President Hwung-Hweng Hwung and three executive vice presidents, are designed as the university's 80th anniversary souvenirs.

National Cheng Kung University, located in the central hub of Tainan, Taiwan, was established in 1931. It was upgraded to a provincial university in 1956, and then a national university in 1971.

Since its establishment in 1931, NCKU has transformed from an engineering college into a comprehensive university comprised of 9 colleges. It currently has 22,600 students, including a total number of 1,264 international students representing more than 5% of the total student population.

"Since 1971, NCKU has steadily developed into a university of great discipline and intensive research." said Hwung-Hweng Hwung, president of the university. "With its strength in areas like engineering, science and medicine, the school aims to rank among the world's top 100 universities by the year 2031."

For more information on NCKU's 80th anniversary, visit its official website at http://80th.ncku.edu.tw.