Three NCKU Professors Receive National Awards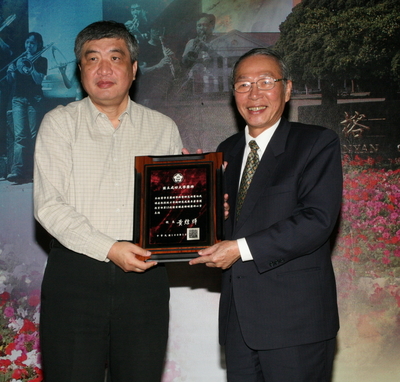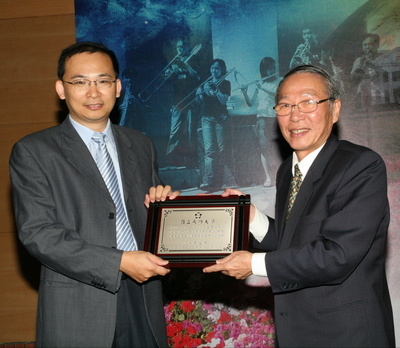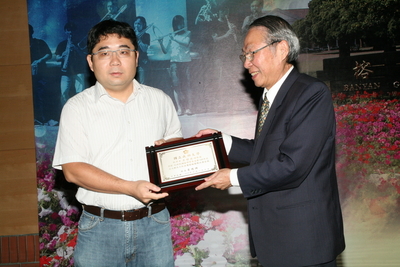 Tainan, Taiwan, October 26th, 2011

Three scholars at National Cheng Kung University (NCKU) have won awards from Taiwan's government organizations, including one whose research is instrumental to developing drugs that can treat anxiety.

The three professors received medals from NCKU President Hwung-Hweng Hwung during a staff meeting on Oct. 26.

Po-Wu Gean, a professor from the Institute of Basic Medical Sciences, has won National Chair Professorship of the Ministry of Education.

Graduated with a doctoral degree in pharmacology at University of Texas, U.S., Gean has received numerous honors and awards, including Outstanding Research Award of National Science Council for 3 consecutive years, Distinguished Research Fellow and Academic Award of the Ministry of Education.

Gean's research focuses on tonsil, which can be seen in the back of the throat whose functions and nerve plasticity are closely related to epilepsy, learning and memory.

By exploring the mechanism of neurotransmission, signal transduction between nerve cells and the mechanism of antiepileptic drugs, he has advanced the studies of the acquisition and extinction of fear memory. It was discovered that fear memory will make cancer cells grow, so the elimination of fear memory has therapeutic effects.

According to Po-Wu Gean, anxiety disorders are the most common psychiatric disorders found in 10-30% of the population.

The research interest of his laboratory analyzes the roles of AMPA receptors, protein kinases and transcriptional factors in the acquisition and extinction of fear memory.

"As my laboratory begins to understand the molecular mechanism of the receptors and factors, I believe new drugs can be developed to treat anxiety," Gean said.

At the staff meeting, President Hwung-Hweng Hwung also presented the 2011 Ta-You Wu Memorial Award of National Science Council to associate professors Yao-Ting Wu from the Department of Chemistry and Sheng-Chih Shen from the Department of Systems and Naval Mechatronic Engineering.

The two recipients will each receive an annual research fund of NT$500,000 from National Science Council for the next three years.