Ching-Wu Chu to serve as TCUS honorary chancellor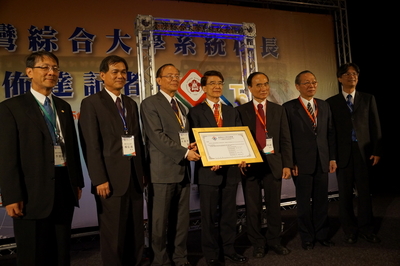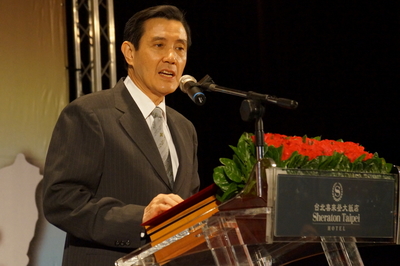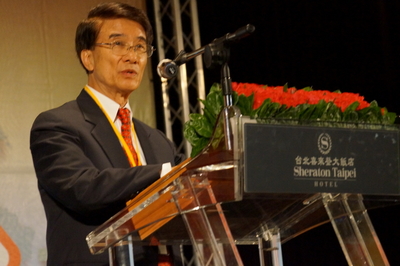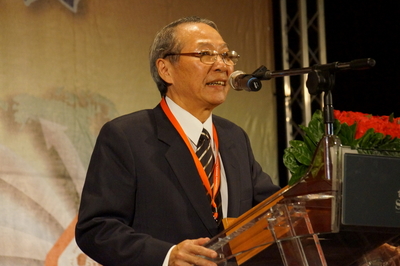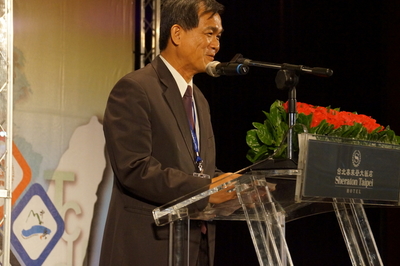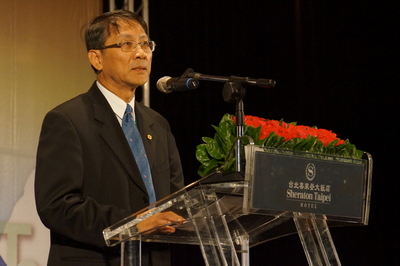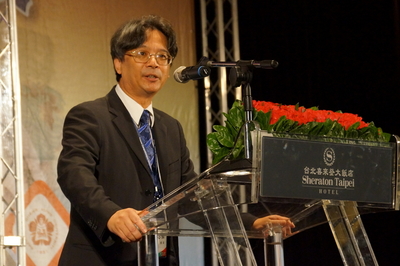 Taipei, Taiwan, Nov. 5, 2012
International superconductivity pioneer Dr. Paul Ching-Wu Chu, former president of the Hong Kong University of Science and Technology (HKUST), took up the position of the Honorary Chancellor of Taiwan Comprehensive University System (TCUS) on Nov. 5.

TCUS was established in 2011 jointly by National Cheng Kung University (NCKU), National Sun Yat-Sen University (NSYSU), National Chung Hsing University (NCHU) and National Chung Cheng University (NCCU) -- all in southern or central Taiwan -- in order to integrate educational resources in that part of Taiwan and to drive a comprehensive development of various industries in Taiwan.

In a ceremony, NCKU President Hwung-Hweng Hwung, on behalf of TCUS, announced that day the appointment of Dr. Paul Ching-Wu Chu as the honorary chancellor of TCUS. Chu was inaugurated soon afterward.

TCUS was honored to have Dr. Chu serving in that position, said Hwung, who added that with his outstanding and internationally recognized achievements in the world of scientific research, the appointment of Dr. Chu will help integrate the sources of the 4 universities and boost international cooperation based on the high international academic standards of the university system.

Chu is expected to lead TCUS to "face Asia and move into the world," Hwung said.
Also present was Taiwan President Ma Ying-Jeou, who attended the event to give his utmost support to Dr. Chu and TCUS. He stressed that the lack of resources have forced Taiwan to utilize her strengths, especially her talents and expertise for continuous development.

President Ma also expressed his admiration to Dr. Chu for taking up the position voluntarily and hoped TCUS would help fulfill Dr. Chu's aspirations of assisting in Taiwan's education development.

The establishment of TCUS will facilitate the collaborations between industry and universities, according to NCHU President Der-Tsai Li. He cited an example from NCHU, where the university has set up agriculture-related research centers in Taiwan and Southeast Asia not only to form cooperation but to help establish interactions and collaborations with the agricultural industry.

He hopes that other than the aim of internationalization, TCUS would also emphasize on creating significant social impact in Taiwan ensuring further progress and development in the country.

Chu will be assuming a four-year term as the honorary chancellor of TCUS. He said he has agreed to take up the position out of gratitude towards NCKU and Taiwan for helping him to become what he is today.

He will serve as TCUS honorary chancellor without salary, hoping he will be helpful with Taiwan's education development.

In the future, Chu expects that the integration of resources in these four universities would create synergy and drive regional development in the short run, thus establishing inter-varsity, cross-field research teams as well as strengthening cooperation with science and technology parks in Taiwan.

He also hopes that universities in the central and southern region would integrate with different industries, stimulating and driving the establishment of the Green Technology Corridor of West Taiwan, so they will form the engine of high-tech industry in central and southern region.

At the same time, Chu encourages TCUS to fulfill its responsibility of university that is working towards the development of national public policies and becoming the government's think-tank in the central and southern region of Taiwan.

TCUS should also create a powerful force in the academe within the Asia-Pacific region, establishing itself as the benchmark of all Taiwan universities.

The main point of the development of TCUS is to establish an inter-university system under the current administrative framework. This system will help build cooperation among universities in the development of educational resources, research and development, library information, international affairs, intellectual property, sustainable management and so forth, and strengthen the uniqueness of each university and integrate cross-field collaborations.