NCKU presents alumni achievement awards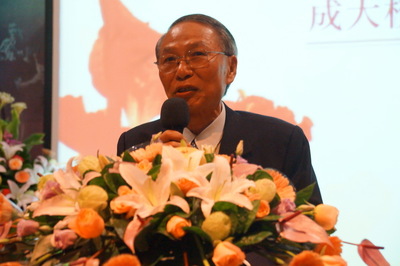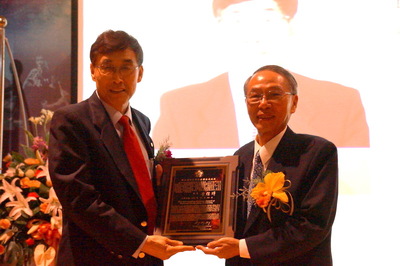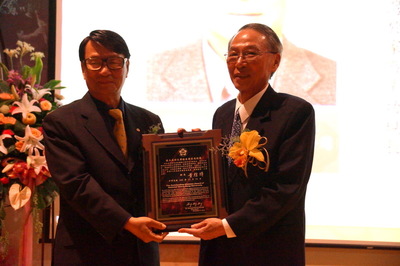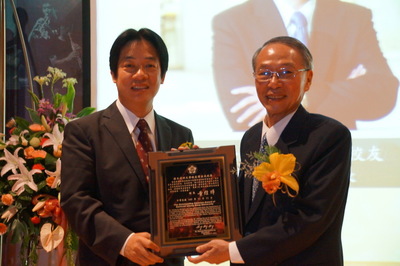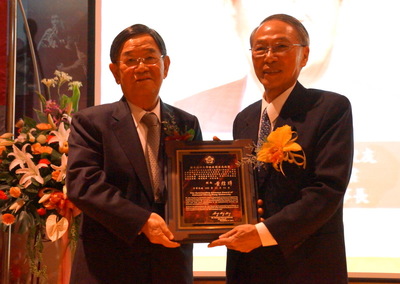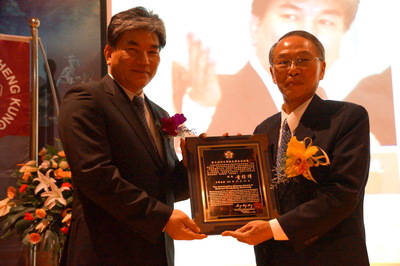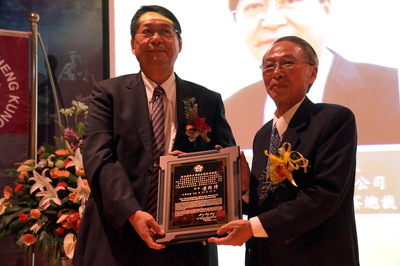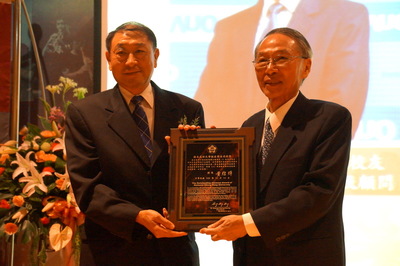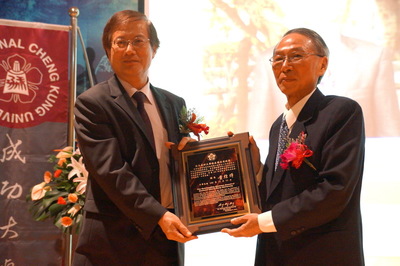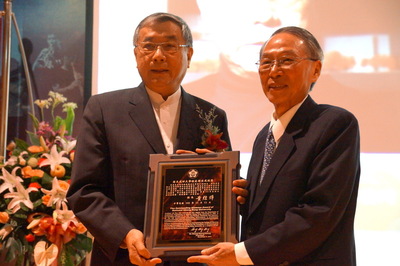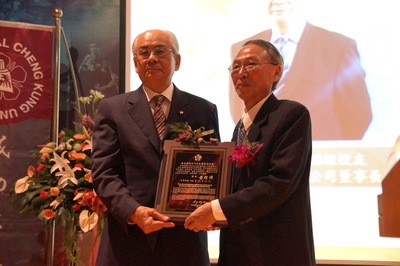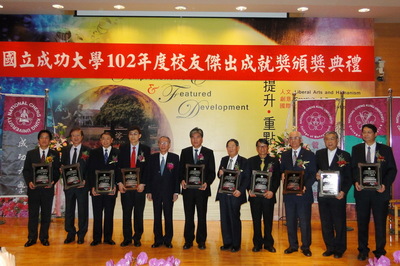 Tainan, Taiwan, November 12, 2013

A total of 10 distinguished alumni were honored with 2013 National Cheng Kung University (NCKU) Outstanding Alumni Award at a ceremony host by the university at its 82nd anniversary, November 11, in recognition of their remarkable achievements and outstanding contributions to their alma mater and the community.

The recipients of the award include Academician of Academia Sinica Shaw-Chen Liu, CEO of Soco Machinery Co. Ltd Chih-Yuan Lin, Minister of the Ministry of the Interior of the Executive Yuan Hong-Yuan Lee, Mayor of Tainan William Lai Ching-te, Chairman of the Formosa Plastics Corp Chih-Tsuen Lee, Chairman of Board of Ten Ren Tea Business Group Ming-Shing Lii, President of SYSCOM Group James Liu, Chief Intellectual Property Officer of AU Optronics Fang-Chen Luo, Founder of J. J. Pan and Partners Joshua Jih Pan, Chairman of Dragon Tours P. Y. Shen.

In the awarding ceremony, NCKU President Hwung-Hweng Hwung said, "NCKU established in 1931 has fostered nearly 150,000 alumni spread over the world and they are favored by the enterprises for their persistence, team spirit and professional abilities."

According to President Hwung, outstanding means not only one's significant performance in the profession but also the continuous efforts in the course of one's life which have benefited a lot of people, which is the real definition of outstanding.

President Hwung hailed the outstanding achievement of the awardees and expected them to contribute their work and talents to the society for the social good and more people will benefit from their fulfillment.

Minister Hong-Yuan Lee expressed his special thanks to NCKU and he said that when he studied at NCKU in the 60s, the scale of NCKU is rather small. Even though the situation of society and education is quite tough at that time, NCKU still had cultivated many talents.

He said, NCKU's spirit of "pristine practicality" he acquired when he studied at NCKU had helped him to deal with the problems ahead of him in life and until now, the spirit still comes in handy when he encountered any difficulties.

Minister Lee expected that he wouldn't be the last engineer to serve as Minister of the Ministry of the Interior of the Executive Yuan and he revealed that his current mission includes the national spatial planning and national geographic information system planning.