NCKU President talks about smart campus initiative at UGent's International Rectors' Conference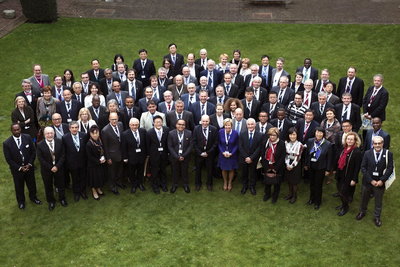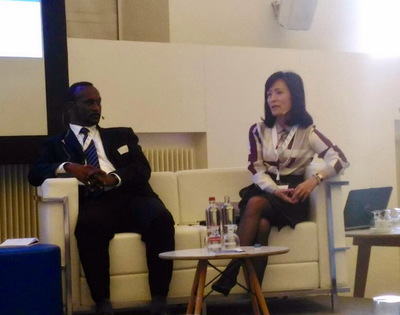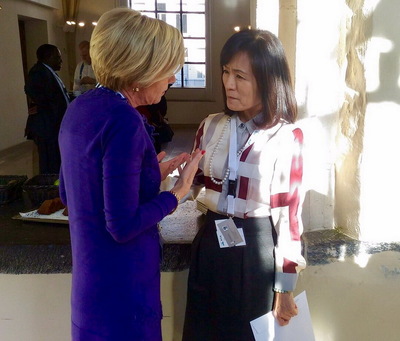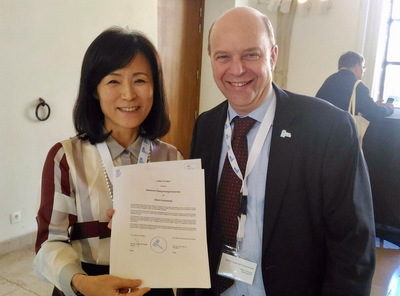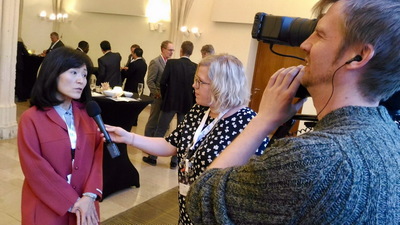 A total of 80 rectors from 29 different countries and 64 institutions recently met at the International Rector's Conference hosted by Ghent University, Belgium. National Cheng Kung University (NCKU) President Huey-Jen Jenny Su shared her vision of smart campus at the conference where the rectors debated on the theme of "Shaping our common future: universities in a global society."

NCKU President Su commented that technology, especially, information technology, has come to disrupt nearly all industries, and it definitely includes the higher education sector.

Students coming to our campus these days are considered digital natives by nature, she added.

"We view the university as a living laboratory, and there will then be open platforms for next generation smart cities," said President Su.

"Over the past 2 years, we successfully competed for a seed funding from the Ministry of Interiors, and granted with more than 1.5 million USD, the top prize, to tackle an overall system-wide reconfiguration, from a rigorous synchronization of cloud-based data platform to modernizing physical structure for this 85-year-old institution," she added.

In terms of engaging in a smart city initiative through building a smarter campus, President Su started with campus renovation, saying, "a physical refurbishment of a creative-hub to not only visualize the real time information of energy flow, for instance, water and electricity usage, that is registered by built-in sensors, but also to motivate and facilitate interdisciplinary collaboration for seeking the possible solution aiming towards a sustainable campus."

"At the same time, air quality of public concerns will be made visible through new electronic paper placed on external wall, and the data will be lined to health information reported at our teaching hospital, right next to this site," said President Su who is a public health expert specialized in air pollution related health effects.

"Ultimately, the design will provide timely warning signals for those citizens coming to campus when the environmental quality is hazardous outdoors," she added.

NCKU is located in Tainan, an ancient capital city where is the only major municipal city in Taiwan housing 2 leading national science parks of the country, according to President Su, "As a special epitome of the society, our university constitutes a uniquely significant part of the city, in size and in nature."

Tainan City is rich in historical remains, and the campus is heavily densified with cultural heritages and ecological reserves, said President Su. "A virtual eco-museum is designed to guide the learning path throughout the main campus and ultimately to be tapped in with the City's historical profile based on geographical layout."

Also highlighted a public bike-sharing system in her talk, President Su said, "Our unique design is that we invite faculty and students from mechanic engineering and related disciplines to be an integral part of the project as we target on the huge numbers of unattended, or discarded cycles, around the campus every year, especially after the graduation season. There will be a huge stock of recycled bicycles being brought back to new life."

President Su also commented, "Our teaching and educational modules have been inevitably adapted to the infusion of IT. Such a transformation is more than evident over the past few decades and we will probably agree that we are now both enjoying the beauty and finding the challenges of this revolution at the same time."

On March 23 and 24, Ghent University invited the rectors of its top partner institutions to an International Rectors' Conference. At the same time, Ghent University celebrates the 200th anniversary of its inauguration.

Ghent University is a top 100 university founded in 1817.