NCKU Signs MoU with Warsaw University of Life Sciences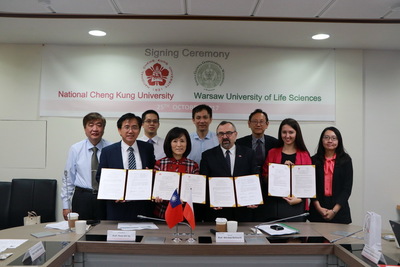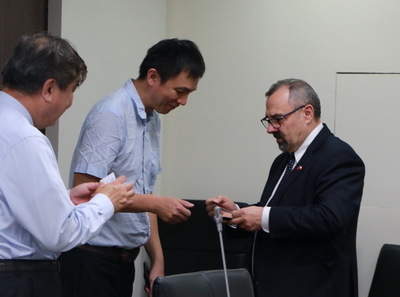 National Cheng Kung University (NCKU) and the Warsaw University of Life Sciences (SGGW) signed a Memorandum of Understanding (MoU) on October 25th. The exchange program between the universities is now in progress.

NCKU has signed contracts with many universities in Eastern Europe for cooperation and student exchanges. These opportunities to go abroad are a great chance for students to broaden their horizons.

NCKU and SGGW first signed a five-year MoU in 2012, and it was due to expire in May this year. Looking forward to further interaction, the President of SGGW, Bielawski Wieslaw came to Taiwan with the Vice President for International Affairs, Katarzyna Malwina to renew the contract.

President of NCKU, Huey-Jen Jenny Su, and President of SGGW Wieslaw on behalf of their universities signed a MoU to start a new five-year exchange program from 2017 to 2022.

President Su said that NCKU is one of the best universities in Taiwan and is capable of providing professional instruction to meet the students' needs. The number of international students studying at NCKU is progressively increasing, making the campus more international.

The MoU will provide another great opportunity for the students of NCKU to broaden their international experience. SGGW is a public university which was founded in 1816. There are 23 thousand students and 13 hundred teachers. It ranks first among Poland's agricultural universities and 34th in QS World University Rankings.