Chun Chen Liu, Alumni of National Cheng Kung University, proves his ability to the world.
"'Kneron' is a new word that combines 'knowledge' and 'neuron' and symbolizes a promise of leading AI technology."
Founded by Chun Chen Liu, Alumni of the Department of Electric Engineering, National Cheng Kung University, Kneron was named a winner in the Artificial Intelligence Excellence Awards program of The Business Intelligence Group, which currently is a leading company in the field of Artificial Intelligence (AI). Initially, Kneron was not regarded as a viable company. However, Liu insisted on pursuing his idea and led Kneron to become among the top three AI chip companies due to its 3D AI technology and low-power consumption. As he faces challenges, Liu believes that opportunities come along with crises. In 2020, the world is suffering from COVID-19, and Kneron launched an AI presence machine. Indeed, Kneron's staff put on masks and devote themselves to the world along with their professional colleagues.
"Kneron" in Chinese means being able to cope with isolation and assume responsibility. Liu saw himself to be a person who focuses on his job without being concerned about whether he will win a prize. His company is now a well-known company. Transforming himself from his role as an engineer who worked to solve technical problems to a CEO who assumed decision making responsibilities, Liu points out that now his new challenge involves more complicated dimensions and requires more rational considerations.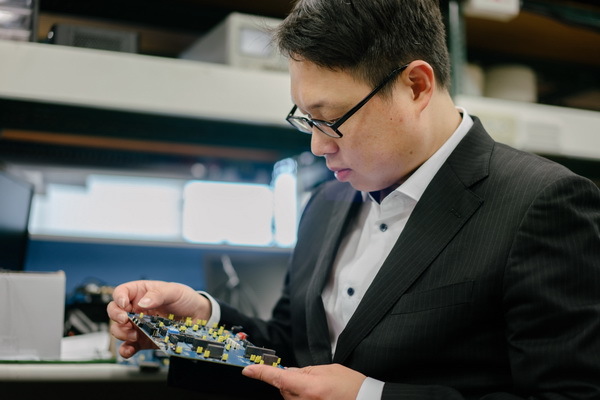 Chun Chen Liu (Albert Liu), Kneron CEO.
"You have to keep going to widen the distance when the others are taking a break." Entrepreneurship means numerous busy days and sleepless nights. In order to strive for opportunities, Liu's life is filled with business travel. Sometimes, he even forgets which country he is in.
Business development is also like an adventure movie, where Liu is a character in every episode which include betrayal, bankruptcy, and conflicts of interest. One Thanksgiving, after he came back from a business trip, Liu found that most of his co-coworkers had left the company. Funding gaps, abandonment and company crises have all been blows to Liu and have caused insomnia and other health problems.
Liu mentions that during the process of founding the company, some partners left, but new partners joined in. Luckily, classmates and colleagues from his former company still work with him. Now, the core members of Kneron are his friends from NCKU. Liu recalls that they played volleyball together, shared a social life, and played hard the day before mid-term exams. To him, those things still feel like they happened yesterday!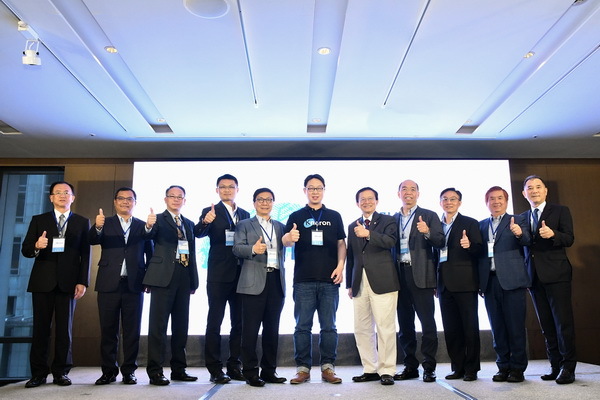 Chun Chen Liu (middle) at a workshop
Taking cross-department courses, holding house-warming parties, and sitting-in to protest MP3 Event while attending university, Liu regards NCKU as a university of celebrating freedom and nurturing the development of professionals in every fields. He encourages students at NCKU to meet new friends, to try new things, to escape self-limitations, and finally to enhance their thought processes.
Due to his flexible thinking and courage, Liu can bravely face any challenge. When he was a sophomore, Liu almost failed a required course, "Computer Organization," because he didn't apply C programming language on an assignment. In 2020, Liu returned to NCKU as an instructor and opened a course, "AI-on-Chip for Machine Learning and Inference," with Prof. Chung-Ho Chen, who was his "Computer Organization" teacher when he was a sophomore. In order to prepare the teaching materials for this course, Liu edited the textbook on the plane during business trips and ultimately was ready for the school-opening date.
As Liu's teacher and colleague, Prof. Chung-Ho Chen, a professor of Department in the Electric Engineering at NCKU, points out that now the "Computer Organization" course allows students to finish assignments using other programming languages. The original intention of inviting Liu to lecture in this course was to develop AI chips for professionals in Taiwan. Collaborating with students to co-teach this course is "a thing which I never imagined when I was young; however, it is a wonderful life experience," said Prof. Chen.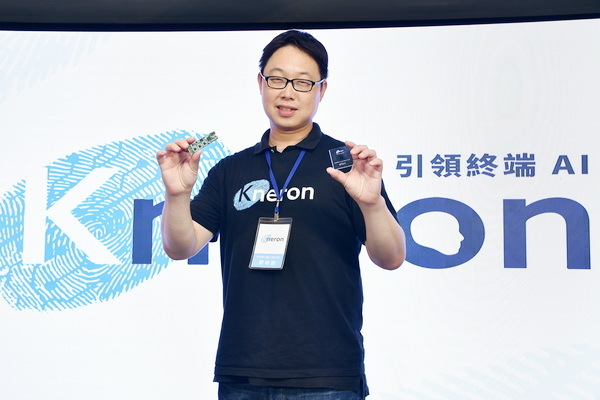 Liu believes that "being practical and down-to-earth" is a core value of any business.
Kneron has become one of several companies launching AI chips. By maintaining the practical spirit of NCKU's engineering culture, such as working overtime and during typhoons, or working together with partners, Liu reflects a genuine team spirit, which was cultivated during the time he studied in NCKU.
"I found that people in the United States are active and expressive!" Liu wants to share his beliefs with his juniors at NCKU, "Maintaining an innovative mindset and being down-to-earth are the timeless core values of one's life."