NCKU AISSM Kicks off Summer School on Semiconductor Supply Chain and Manufacturing Technology
Written by

Mingchun Wu

. Image credit to NCKU News Center
NCKU Academy of Innovative Semiconductor and Sustainable Manufacturing (AISSM) brought together 29 students from six countries
The 2nd NCKU

AISSM

International Summer School, from August 18 to 25, brought together 29 university students from six countries for an introductory program for semiconductor industry in Taiwan. The program offers classroom lectures on semiconductor supply chain and technologies in semiconductor manufacturing, and field trips to Taiwan semiconductor Research Institute(

TSRI

)

Laboratory and

Taiwan Semiconductor Manufacturing Company (

TSMC

)

new comer training center.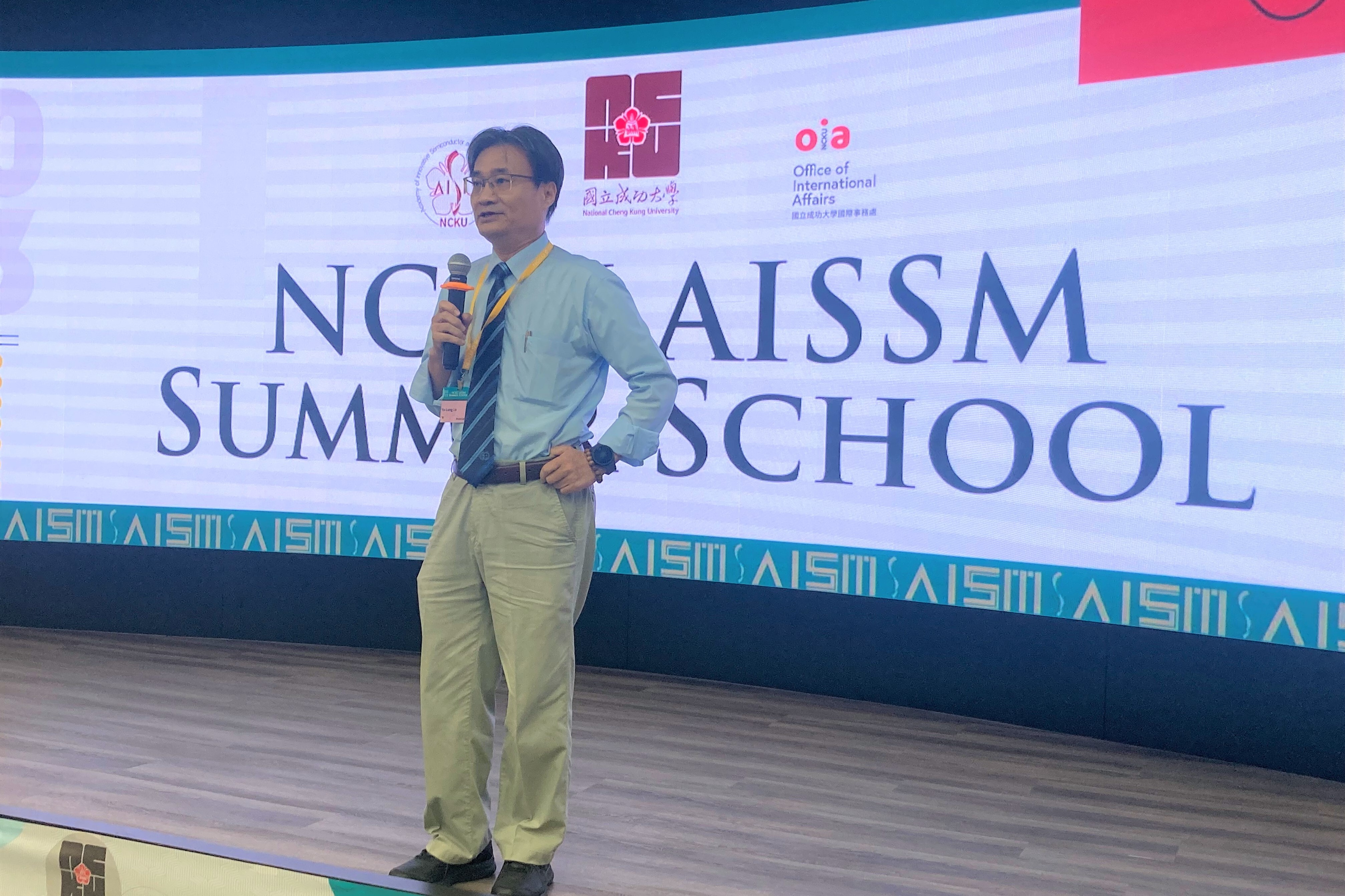 AISSM Associate Dean Yu-Lung Lo delivered a welcome remark at the opening ceremony on August 18
The opening ceremony, on August 18, was attended by AISSM Professors and Associate Deans Wei-Chou Hsu (

許渭州

) and Yu-Lung Lo (

羅裕龍

), AISSM Associate Professor Wei-Chen Tu (

涂維珍

), as well as Professor Shurong Hu (

胡書榕

), Deputy International Director and Head of International Education Group at NCKU. The visiting faculty and students from Japan Kumamoto National College of Technology, Indian Institute Of Technology Madras and Thai Khon Kaen University also took part in the opening ceremony.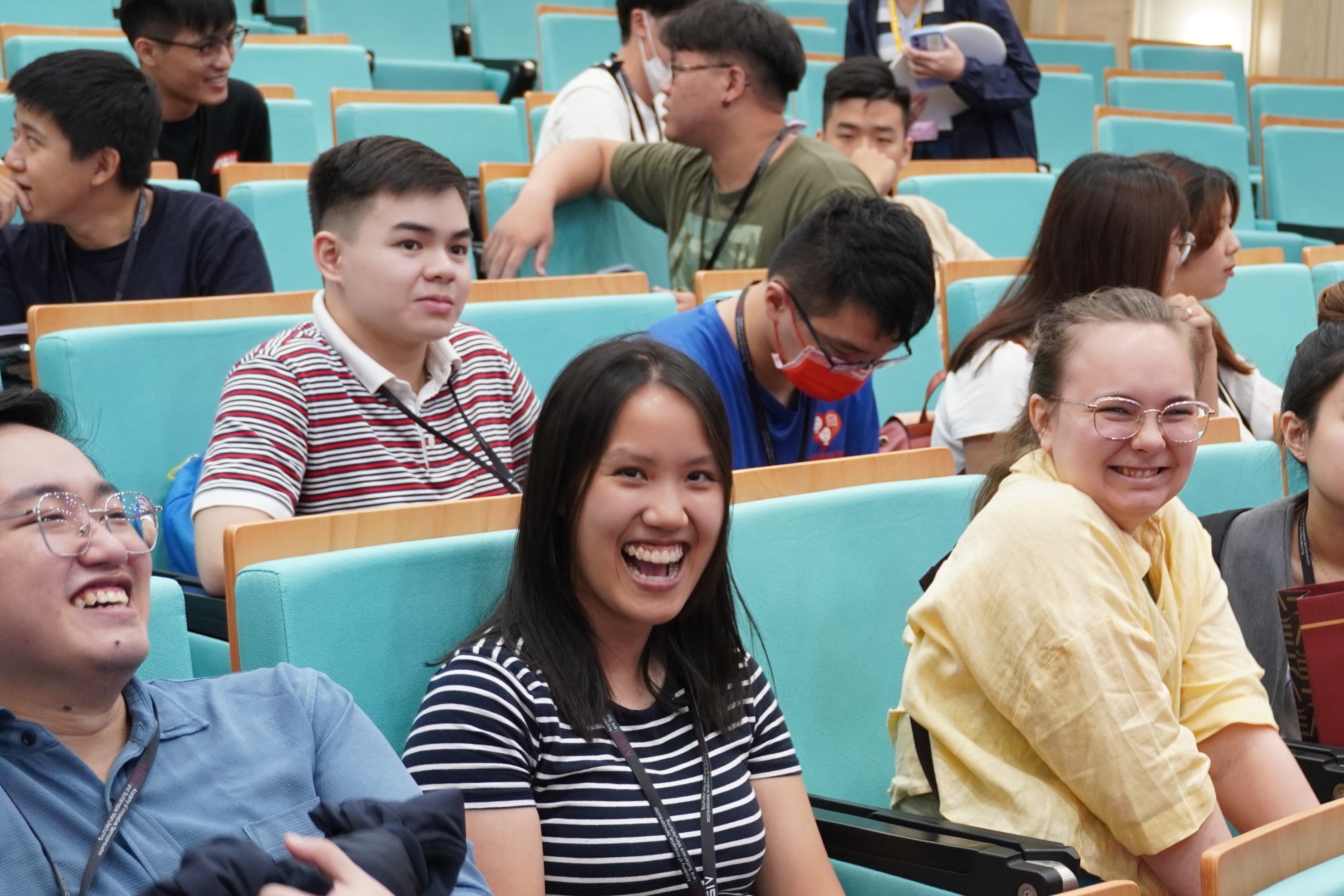 Among the 29 students at 2023 AISSM Summer School, ten were from US, Japan, India, Philippines, Finland and Panama. Another 19 were NCKU master students in AISSM and college of engineering.
"I am so excited to be here! I have engineering background, but I am still very new to the semiconductor technology. I am want to explore which industry I am interested," said Vivian Chen, an Electronic and Computer Engineering student from Princeton University in the US. "My parents are from Taiwan and I really want to do a summer program here, to learn about the industry and the country. All the tours, the culture tour, the TSMC tour…I am super excited!"
"NCKU AISSM summer school is a must-attend introductory program for those students who are interested in semiconductor industry," said Chen-Kuan Lin. Lin will sign up the postgraduate degree program of Integrated Circuit Design at AISSM this September. "NCKU AISSM works closely with so many semiconductor companies in Taiwan. I am impressed. This is the reason why I choose to study at AISSM and attend this summer school, to be better prepared for my upcoming AISSM degree program in September."
"I am very excited to learn about semiconductor industry," noted Ella Passio, an Engineering physics student from Aalto University in Finland. She learned about this program from her supervisor, who has association with the school and highly recommends AISSM programs.
The AISSM summer school lecture topics include IC design overview, semiconductor technology and applications, Techniques of Nanomaterials and Nanocomposites, TSRI-Advanced Packaging Technology/Clean Room-Module Tour, Process and Materials Innovations to Enable 3nm node and Beyond, Process and Materials Innovations to Enable 3nm node and Beyond, Circular Economy of Electronics Industry and Circulation of Silicon Resource in the Semiconductor Industry. All lectures and student works are entirely presented in English.
2023 AISSM Summer School offered lectures on semiconductor supply chain and technologies in semiconductor manufacturing
The Academy of Innovative Semiconductor and Sustainable Manufacturing (AISSM)

at NCKU
NCKU was the first university in Taiwan to address the nation's high-tech talent constraints and the imperative for advancing semiconductor technology during the AI era, and launched AISSM in 2021. With support from the NCKU's well-established research foundation in science and engineering, AISSM offers five degree programs, covering the whole spectrum of the semiconductor industry, ranging from Integrated Circuit Design, Semiconductor Manufacturing Technology, Semiconductor Packaging, to Sustainable Manufacturing.
Provider:
NCKU News Center